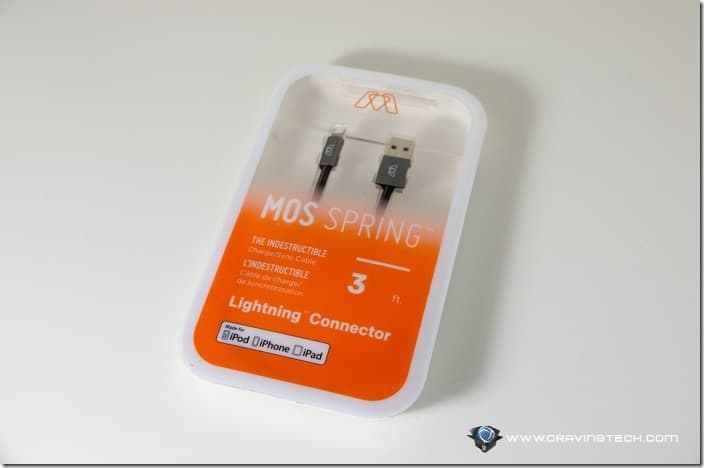 MOS Spring Lightning cable review – I don't know how many times I've seen Lightning (and microUSB) cables break. Apple's genuine Lightning cable is not the most durable cable ever created and everyone knows it. Have a quick look at it in real life and you know you should take a good care of it.
Alas, most of us carry it around inside our bags and pockets. And to those who have pets at home, you can probably recall how many times your Lightning cables have been treated like chewing gums every now and then.
MOS Spring Lightning cable is promised to be the ultimate, indestructible Lightning cable you can get with a decent price. It has a metal spring strain relief to protect the area next to the connector (where most Lightning cable breaks) and also features the Exoskeleton™ woven jacket. Try chewing on that, little ones!
Unfortunately I don't have a puppy or a bunny to test how strong the materials are, but from my tests, they are really strong and durable. They are pretty stiff in a good way, which means the cable won't get tangled but most importantly, again, strong.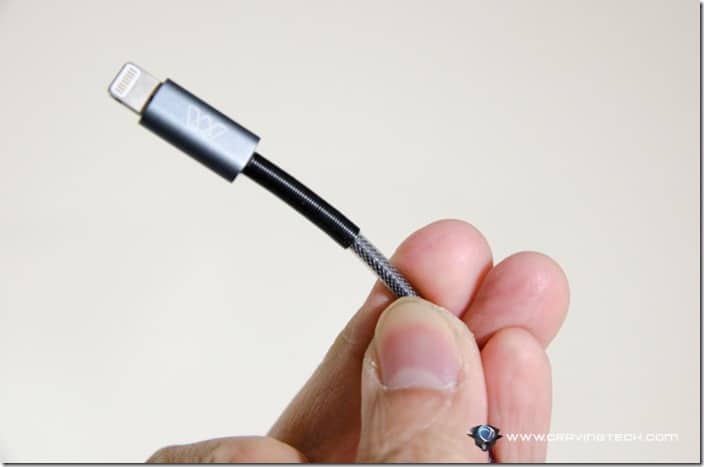 There are lots of times where my computer chair's castors at work rolled over the Lightning cable lying on the floor (I always leave the cable plugged into my computer so I can quickly recharge my iPhone 6 whenever I need to). Now I don't think I would ever need to worry, ever again.
Should the cable break under natural circumstances, you will get a replacement for free, for a lifetime. Now, when I was offered to review the MOS Spring Lightning cable, I've read some negative reviews about how flimsy and breakable the cable is. MOS has actually listened to these feedback and I was assured that they have made the necessary design changes to rectify the new batch. And it looks like they've done a great job because my MOS Spring Lightning cable still looks sturdy and well.
It charges as well as the original Lightning cable from Apple and you will not get the iOS warning because the cable is MFi certified. I also find that the cable has a good length.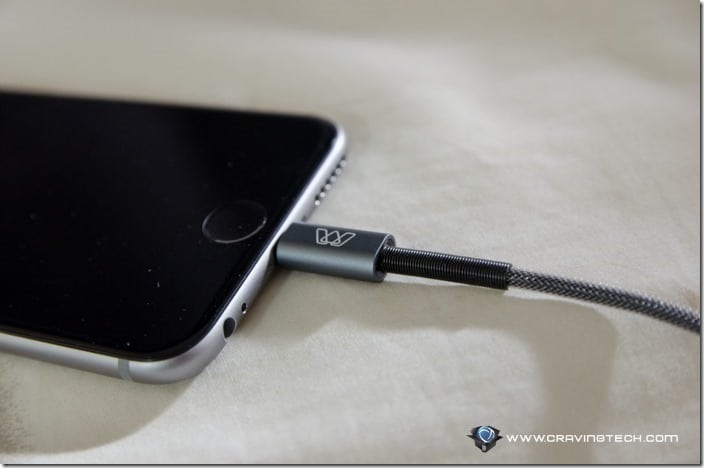 If you always break your Lightning cables for some obscure reasons, definitely have a look at the MOS Spring Lightning cable and grab one (or two).
Disclosure: Sample was sponsored for the review but all opinions are 100% mine