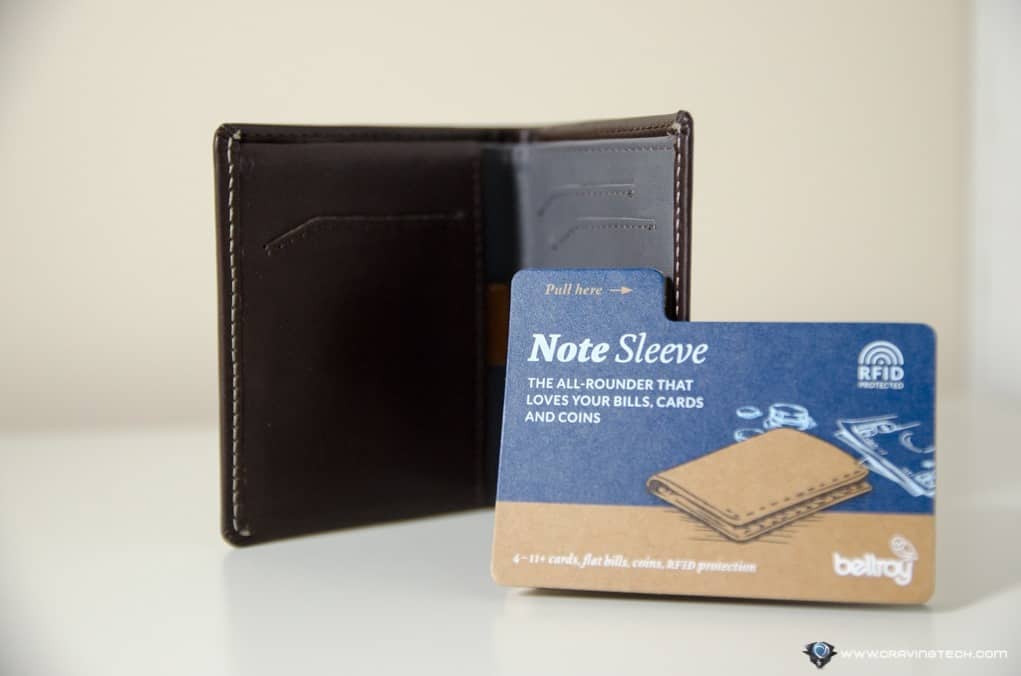 Bellroy Note Sleeve RFID Wallet Review – RFID (Radio-Frequency Identification) is radio-waves technology that we use everyday on our credit cards, and other things like passports. For example, being able to pay using PayPass or PayWave just by tapping your card onto the EFTPOS machine. Or with your latest iPhone 7 and Apple Pay (and Android Pay, Samsung Pay for that matter).
It is really convenient and fast. However, RFID is not without fault. Hackers with the right equipments can steal your information even without physically touching your cards that are still sitting inside your wallet.
For those who would want to have a peace of mind from all these, Bellroy has updated their popular Note Sleeve line to include a built-in RFID protection in their wallets. The result, is still an amazingly slim and stylish wallet with the extra layer of security.
Bellroy Note Sleeve RFID is a men's wallet made with leather and comes in either Black, Java, and Caramel. If you don't think that RFID hack is real or something that you need to worry about, non-RFID Note Sleeve wallets are also available at a cheaper option. The stitches in contrast colour make things less boring-like and actually adds an extra aesthetic value to the wallet.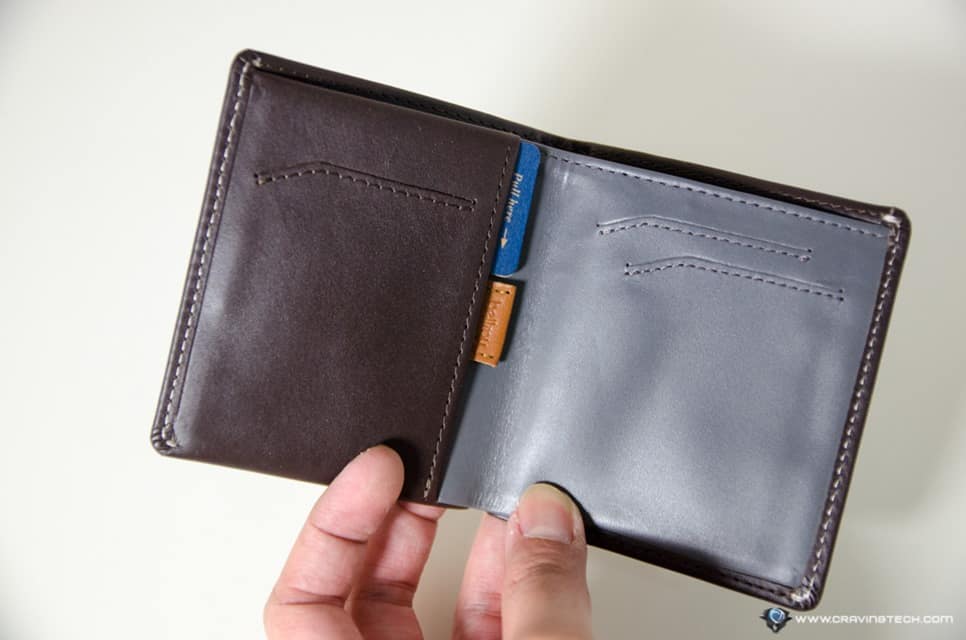 What I love about the previous Note Sleeve model was the slim factor. I'm happy to see that the new Note Sleeve is still slim, and looks even better inside. The inner layer now has a contrast colour to the outer layer, which strikes out and makes the wallet look even more stylish.
It also has rather unique pockets to store the cards in, compared to traditional wallets. The Note Sleeve itself can hold 4-11 cards though I find that 6-7 cards will make sure that it doesn't get too cramped in there. There are 3 main pockets for your frequently-used cards. The less-used cards will go into the side pocket with a pull tab design.
There is also a small coin pouch that you can also use to store smaller loyalty cards like this one:
Bellroy Note Sleeve with RFID protection is a slim, elegant wallet for those who do not like to carry bulky wallets with them. I carry my wallet in my jeans' back pocket and I can definitely feel on my bum if the wallet is bulky. Bellroy Note Sleeve is not only slim and minimalist, but its stylish colour fits well with my belt and shoes – a great fashion statement!
It carries your cash, coins, and cards – while subtly protecting them from any RFID hackers (the RFID version). Bellroy wallets are popular and you'll definitely not going to be disappointed if you want to grab one for yourself!
Disclosure: Sample was supplied for reviewing but all opinions are mine and not paid