Bellroy Note Sleeve Review – We should all be happy with slimmer and more powerful smartphones being tweaked and released every year. As phones get bigger, unfortunately our pockets don't. As gadgets get slimmer, our wallet gets thicker with more and more loyalty cards (even when they've tried so hard to make them into e-cards). The result? You probably need a tighter belt as our pants drop down faster, thanks to all these extra weights.
Bellroy, an Australian-based company, aims to ensure our pants stay up (okay, a bad joke, perhaps) with their range of slim wallets of different designs. The Bellroy Note Sleeve wallet gives me just that, a slim, elegant wallet while maintaining the aesthetic and functional values as much as possible.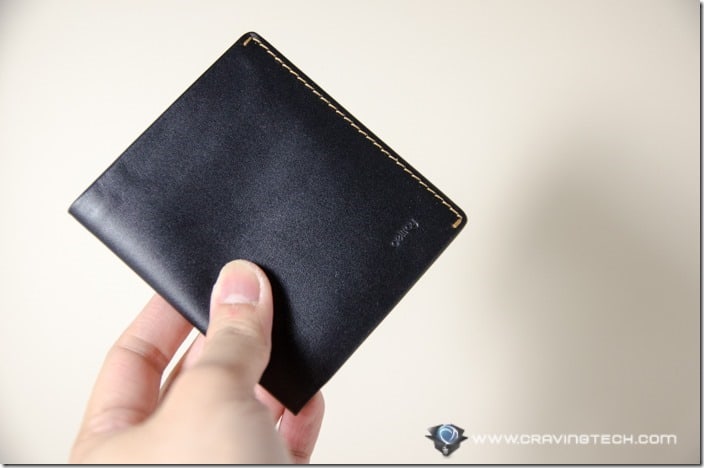 Compared to my old Oroton's wallet, the Note Sleeve is definitely slimmer. However, it can still hold around 4-11 cards (according to the product page), coins, and bills. I fill up my review sample with 9 cards quite comfortably along with cash.
It has 3 card slots for quick access (the cards that you use the most such as an ATM or credit card, for example) and a unique slot with a pull tab design for your rarely-used cards.
There is also a tiny coin slot to store some coins, though I still prefer to have my coins inside my pants' pocket. It's quicker to access and we normally get more coins than our wallet can hold anyway. There is also a SIM card slot if you are the type who likes to switch SIM cards every now and then.
With a slight pull on the tab, the cards slide out elegantly. Push the cards back and the pull tab goes in. The pull tab design also gives a nice, subtle touch to the overall look of the wallet.
The stitches on the front side of the wallet also helps to give an elegant, contrast look. The Note Sleeve comes in 8 different color variations by the time this review is written and they all look great in their own ways. It is also of vertical design, so you can fit in larger notes, perfect for overseas travellers.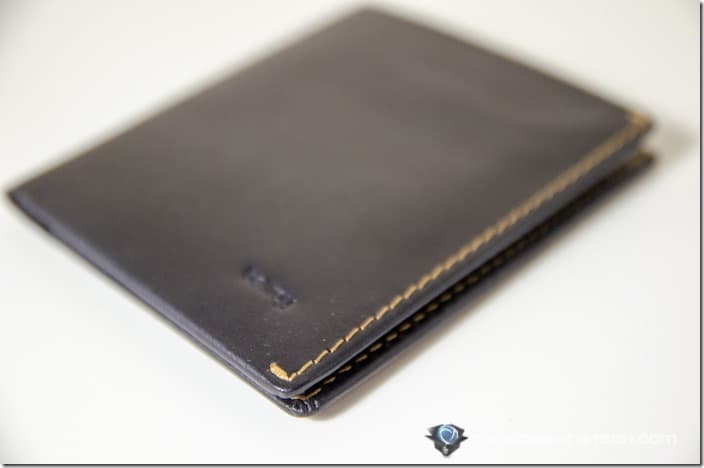 Slim Test
Okay, so how good is this wallet? If slimness is one of the most highlighted factors on Bellroy wallets, then we should see some comparison images, right? To make the real life test fair, I have exactly the same amount of money and cards on both my old Oroton wallet and the Bellroy Note Sleeve to compare.
My Old Oroton Wallet:
With the Bellroy Note Sleeve Wallet, containing the exact same cards and notes (sorry I have to use my fingers to hold the wallet down):
As you can see from the comparison shots above, I definitely get a slimmer wallet, thanks to Note Sleeve's leather material and design.
Overall, I really like the materials, the looks, and especially how it manages to cut the thickness of my wallet by almost a half (not sure if you can see it from the shots). I'd definitely recommend checking Bellroy wallets out as they are quite popular here in Australia (you can check them out at your local retail stores to see them in real life). They also have even slimmer wallets for you to pick, though you may have to leave some of the cards out or fold your notes before they go inside.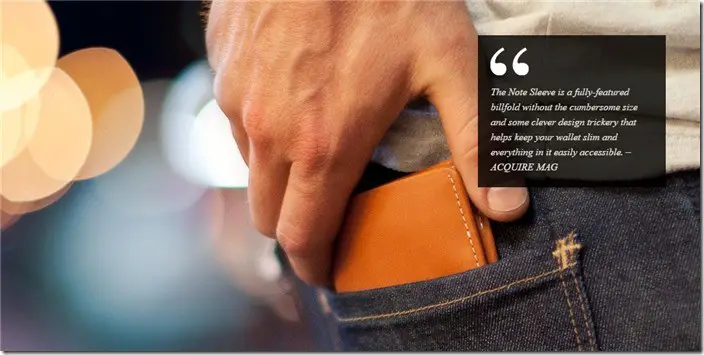 Disclosure: Review sample was sponsored for the review but all opinions are 100% mine.