Dick Smith is having a Toy Sale at the moment where you can enjoy many of the video consoles, games, and toys at affordable prices.
Through their Toy Sale campaign for selected Australian technology bloggers, I had the luxury of picking up the Nintendo Wii Fit Plus (with the Balance Board), Wii Remote Plus, and a super cool RC (Remote Controlled) car!
Wii Fit Plus Bundle with Balance Board Review
Most hardcore gamers are too lazy to do sports. However, thanks to Nintendo Wii, gamers can now play games AND exercise at the same time! The Wii Fit Plus with Balance Board bundle is only $129 at the moment at Dick Smith's stores and guarantees you to lose some calories through its variety of games and exercises.
Wii Fit Plus allows you to create own profile and also keeps all your achievements, goals, current measurements, scores, and the activities you've done so far in the game. You choose a virtual trainer (only a male and a female at the moment – and I wish we can download more in the future) and the type of activities you'd like to play or do.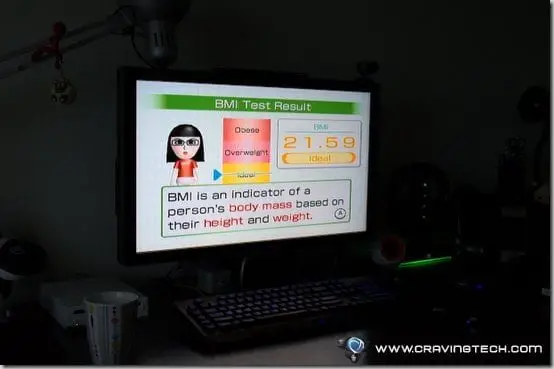 These activities are varied and mostly broken into Yoga, Balance, Strength, and Aerobics. Some of these activities are being concealed in games that you will be playing with (or without) the Balance Board.
The game keeps track of how long you have been doing the exercises for and the number of calories burnt.
Thanks to Wii Fit Plus, I've started my 30-minute regular exercise each day (which has never happened before, trust me!). The virtual trainer, the scoring system, and the fun in playing different kind of games have definitely encouraged me (and surely others) to start exercising at the comfort of their own home! Burning fats, toning your muscles, improving your body balance, and more, Wii Fit Plus is worth every penny!
Wii Remote Plus and 20 AA battery packs
I also picked up an extra Wii Remote Plus and 20 AA battery packs from Dick Smith (priced at $24.94 and $17.99 respectively). With these, a Wii party is unavoidable! Playing Raving Rabbid 2, for example, is one of the best ways to create a fun Wii party with 4 or more friends.
Combined with the extra packs of batteries that are also on sale, you can party for hours and hours of fun (or days if you want to!).
Hot Rod Remote Controlled Car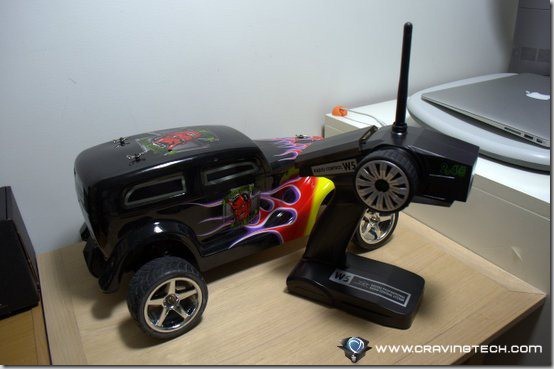 This Hot Rod from Ansmann Racing comes pre-assembled so you can quickly enjoy it after you open the box. However, it includes a manual should you want to reassemble and tinker with the chassis, shocks, etc.
Priced at $199 (normally $249), this RC car comes with a 2.4GHz controller, NiMH batteries for the car, and the charger.
Man, this thing flies. It can get to 40km/hour within seconds! This RC car is best to be used in the park or on a wide open road if you really want to maximise its true potential. Someone at YouTube actually makes a video of this Hot Rod in action:
The control, handling, and acceleration are perfect, though I notice that it takes a while to go reverse.
The controller requires 8 AA batteries so be prepared to get some rechargeable ones as well if you want to buy this baby. The controller also has a few settings that you can change to your own personal preference.
It must have been decades since I've played an RC car. It's amazing how much the technology has improved. Should you choose to fly an RC chopper instead, there are varieties of RC choppers on sale too at Dick Smith. One of them even has a video recording capability!
Thanks to Dick Smith, I'm also invited to attend a day of racing at Southern Cross Station, Melbourne, on Wednesday, the 4th of July next week. So feel free to come and join in!