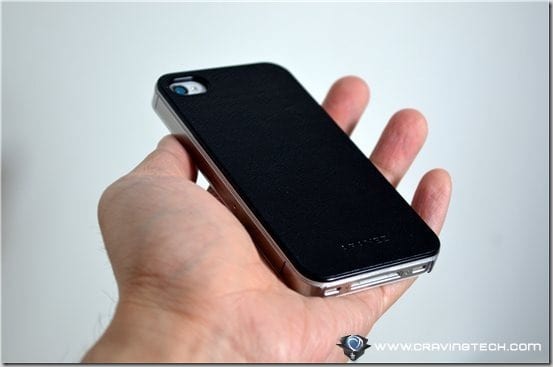 Just when you thought we were over with great giveaways, here is another great one, thanks to Arnold from Aranez. Aranez is sponsoring TWO iPhone 4/iPhone 4S case to be given away through Craving Tech. These leather cases look, feel, and -ahem- smell great (check out my Aranez iPhone 4/4S Mirage Leather case review) and definitely a must-have!
How to win one of 2 Aranez iPhone 4/4S Mirage Leather Case

Like this post (use the button on the left or bottom of the post)
Answer the following question in 50 words or less: What you like best from the case or why do you want the case? (read my review to find out more about the case)
TWO winners will be picked on the 13th of March 2012. Let us know in the comment form as well whether you want a particular color (Black or White). If not, a random color will be sent to you. Subject to availability.
Full Terms and Conditions:
Eligibility: Worldwide
Contest starts on 28th of February 2012 @7 PM AEST and closes on 13th of March 2012 @7 PM AEST
All contestants will be emailed when the winners have been announced. Winners will be posted at Craving Tech.
Prize is valued at USD 39.95 each
Prize cannot be exchanged or redeemed for cash
All the best, everyone!