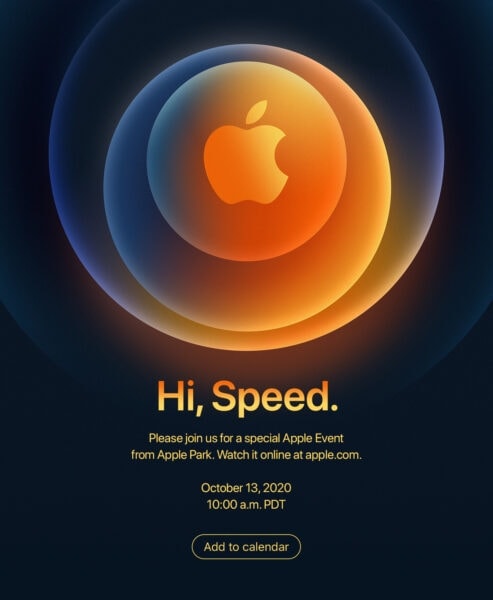 Strap your belts, and start selling your current iPhone if you want to upgrade to the iPhone 12. Through an official media event from Apple, it is now confirmed that the next anticipated iPhone will be launching on Oct 14, 3am AEST, or Oct 13, 10am PDT in the U.S.
And there's definitely a big clue on the invitation, with big focus on "Speed" – and we all know what this is. The iPhone 12 will finally support 5G.
5G smartphones are not new. In fact, there were many 5G Android phones came out this year like the OPPO Reno 5G. Apple is known not to always come first in the market, but usually when the feature is perfected, the infrastructure is ready, or the demand is high.
While we already have 5G here through Telstra, we don't have that big of 5G coverage yet here in Australia. Or even when it does, the speed can sometime still be flaky.
Hopefully, with the iPhone launch, we'll get more demand and that means more coverage and infrastructure being built an upgraded.
There will either be three or four new iPhone 12 coming according to leaks and rumours. From Totallee Case manufacturer specification, the line ups will be iPhone 12, iPhone 12 Max, iPhone 12 Pro, and iPhone 12 Pro Max. But there were more recent rumours mentioning an iPhone 12 mini, so we'll have to wait and see.