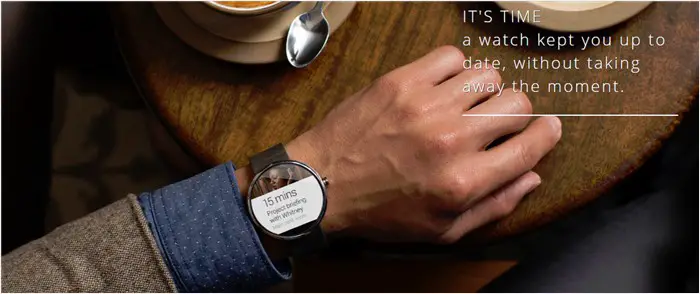 Today, Google reveals an official platform for wearable devices running Android called Android Wear. This surprising news means Google see wearable trends as serious business and have decided to release an official platform that fully complements wearable devices functionality.
From the Samsung GALAXY Gears, we learned that Google Android works but does not offer the intuitiveness and usability needed on wearable devices such as the smartwatches. It's also one of the reasons (probably) why Samsung is promoting its own Tizen OS.
Android Wear is designed specifically for smartwatches which means the information has to be as concise as possible and the interface has to be more intuitive. Notifications and reminders will present a challenge to developers to make it intuitive and effective at the same time.
Google Now will play an important role in Android Wear, where users can have a quick glance on information that is relevant to them at the right place and the right time, all on their wrist. This includes flight itineraries, warnings, and event related information. From the screenshots and Google's official videos on Android Wear, the UI looks sexy and should keep all geeks excited.
What Android Wear can do:
Android Wear Developer Preview:
This is an interesting development indeed. Apple has yet to announce its own rumored iWatch and what it can do. Meanwhile, the world has seemed to take a giant leap in smartwatches and  its operating system that supports it. Can Apple give a surprise? Or will it be a catch-up game?