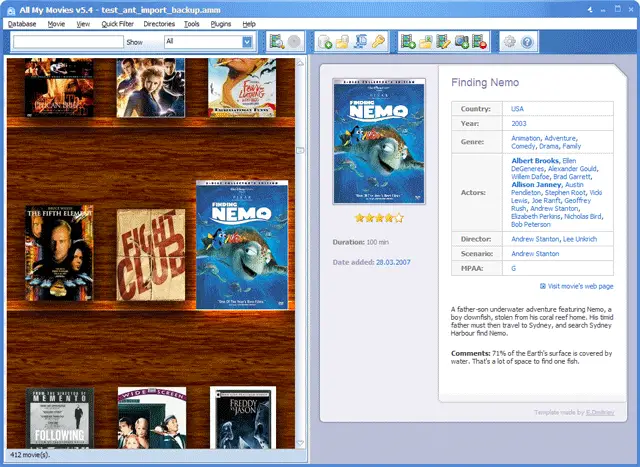 All My Movies licenses giveaway – Happy early Easter, everyone! As a Happy Easter greeting, Craving Tech and Bolide Software are happy to announce that we are giving away 9 All My Movies licenses through this blog (thanks Bolide Software for sponsoring these licenses!). Why the odd number (9)? That's because I'm giving 1 license away directly to Francis Falucho, for being the top fan at Craving Tech's Facebook fan page last month :) Congrats, buddy.
So keep being active on our Facebook fan page and who knows if there are more rewards in the future (no promises)?
All My Movies is a movie catalog software for your computer. It can catalog most video types (including MKV files format), DVDs, Blu-rays, and even VHS tapes. It will search your movies or TV Series details automatically from the internet, organise your movies, store the actors biography or other details, and even store your rating and comment on the movies you've seen in your computer.
You don't have to manually enter the movie details as All My Movies will try to search and grab these automatically (including movie series titles). You can then view, search, and play a movie that you want to watch through the software. Pretty handy, especially if you have a ton of movies collection in your hard drive.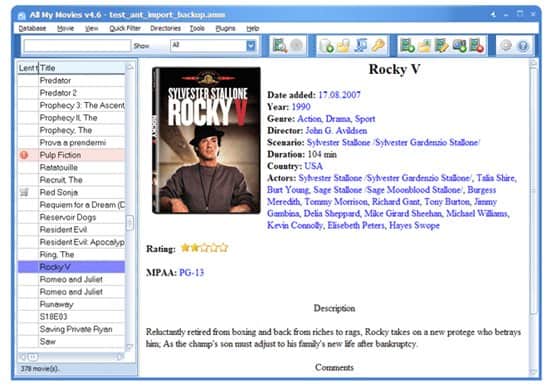 How to win a license of All My Movies
Join the contest using the Punch Tab widget below and start collecting points. If you refer someone to this post, you will also earn a point. Nine people with the highest scores/points will get the licenses. This way, your effort will be rewarded handsomely. I will need to ask for your email address if you are the winner so we can send the license key after. All My Movies software is worth $39.95 per license.
All the best, everyone and happy early Easter :)