Blue Microphones is an incredibly popular company mostly well known for its Blue Yeti series microphones (like this Blue Yeti Nano), used by many content creators out there. They also make audiophile headphones like the Blue Sadie, Blue Ella, and Blue Satellite.
So if you are longing to have a premium microphone from Blue for your favourite gaming headsets, today is your lucky day. Blue Icepop is a premium headset microphone specifically made for Logitech G PRO headset and ASTRO A40 TR headset, as a replacement to the one that comes in the package.
Blue Icepop is basically a compact, plug-and-play microphone boom attachment. If you own a Logitech G PRO headset like the Logitech G PRO X or LOGITECH G PRO X Wireless, you can simply remove your current microphone and plug the Icepop in. There is no firmware update to download and install, or any other complicated setup steps.
The microphone is a studio-grade 10mm condenser microphone with built-in pop filter that removes harsh "P"s and "B"s from your voice – things that can be noticeable on cheap or lower-quality microphones. The Icepop also has a cardioid pickup pattern which removes and tones down background noise.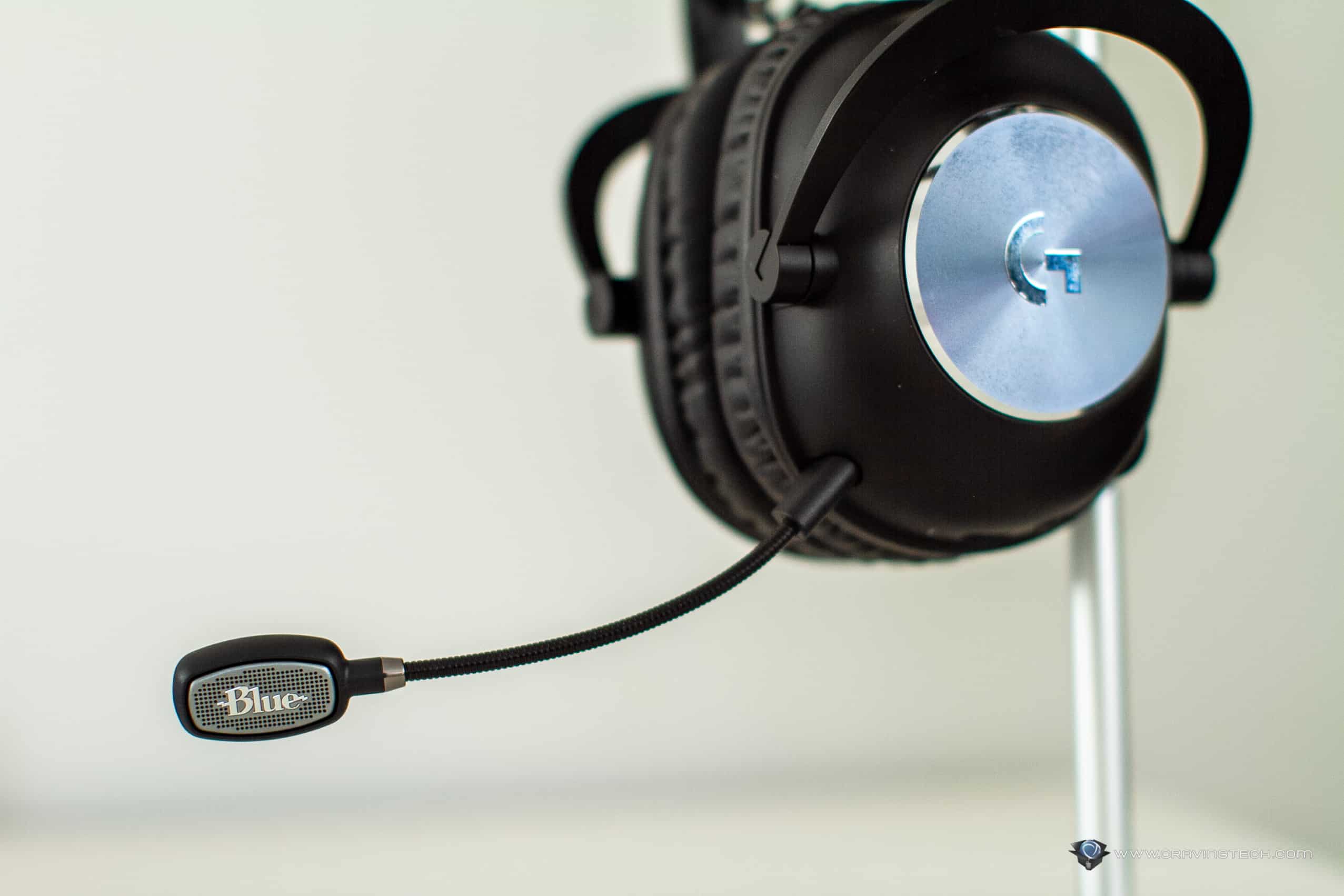 You can further customise your voice using Blue VO!CE on the Logitech G HUB software and tweak to achieve professional, on-stream sound quality. What you get, is a clean, rich, clear voice tailored to you specifically. But if you can't be bothered tuning each setting one by one, you can download various custom presets tuned for Icepop and check the sample output that suits you.
How does the Icepop sound? Here some sample audio for comparisons:
Default microphone on the Logitech G PRO X Wireless headset (Blue VO!CE disabled):
Blue Icepop microphone on the Logitech G PRO X Wireless headset (Blue VO!CE disabled):
Default microphone with Broadcaster 1 preset:
Blue Icepop microphone with Broadcaster 1 preset:
The Blue Icepop is definitely able to produce better + clearer sound and doesn't have that "nasal effect".
Blue Icepop Technical Specifications:
Microphone Pickup Pattern: Cardioid (Unidirectional)
Type: Electret Condenser
Size: 9.9 mm
Frequency response: 100Hz-10KHz
Sensitivity: -45dB(+/-3dB)
While Blue Icepop can't definitely replace a dedicated microphone like the Blue Yeti Nano, it definitely sounds better than the standard microphone you get from the headset. They don't differ like night and day though as the standard microphone is actually pretty good already.
However, if you are annoyed with how you sound with the standard microphone, having the Icepop and the full-blown customisations from Blue VO!CE can definitely offer you a cleaner, clearer sound that you specifically look for. If you are only using your headset to play games and your teammates can already hear you just fine, then you'd probably be okay to give the Icepop a pass.
Unless of course, if you have the money, not planning to upgrade your Logitech G PRO headset for some time, and want a better microphone.
Blue Icepop for Logitech G PRO headsets retails for A$79.95 and is available now at Logitech G website or retailers around Australia.