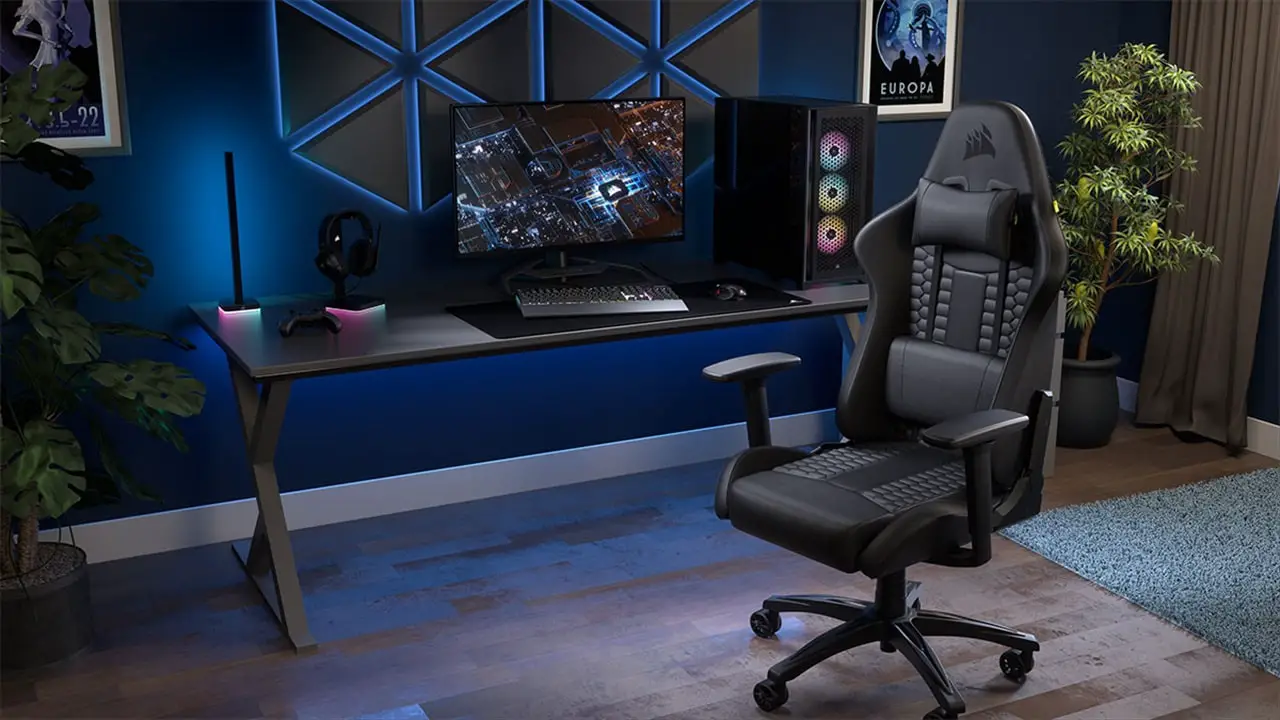 CORSAIR has just announced a new gaming chair series which is available for purchase in Australia and worldwide.
The new CORSAIR TC100 RELAXED series offers wider seating for those with bigger body frames and ergonomic contact points to sit more comfortably for hours. It is available in either soft fabric or plush leatherette exterior so you can pick one to suit your styles and design preference. The look for either models is really good and unique, compared to many other gaming chairs available in the market.
CORSAIR TC100 RELAXED has a 375mm seat width, can be reclined, has a detachable high-density foam lumbar pillow, and memory foam neck pillow.
The seat is also highly adjustable, giving you 100mm of seat height range, 90-150-degree recline angle, and four-way-adjustable arm rests (up, down, right, left). It's backed by a two-year warranty to give you a peace of mind.
CORSAIR TC100 RELAXED SPECIFICATIONS
Maximum Height: 188cm
Maximum Weight: 120kg
Backrest Height: 81cm
Seat Depth: 38cm
Backrest Width: 59.5cm with width between bolsters: 33cm
Armrest to armrest: 45-52cm
Seatbase width: 54cm with width between bolsters: 36cm
Gas lift range: 10cm
Seat height: 45-55cm
Wheel caster diameter: 65mm
CORSAIR TC100 RELAXED Gaming Chair is available now from CORSAIR's webstore and retailers around the globe.