Twelve South HiRise 3 Wireless Charging Stand Review – A stylish, minimalist charging stand for multiple devices is everyone's dream. And we've actually got one here from Twelve South.
The HiRise 3 can wirelessly charge your iPhone, Apple Watch, and AirPods (or other supported earbuds) at the same time and it doesn't take up much space at all on the desk. It also only requires one power plug to the wall, saving more sockets for your other electronic devices.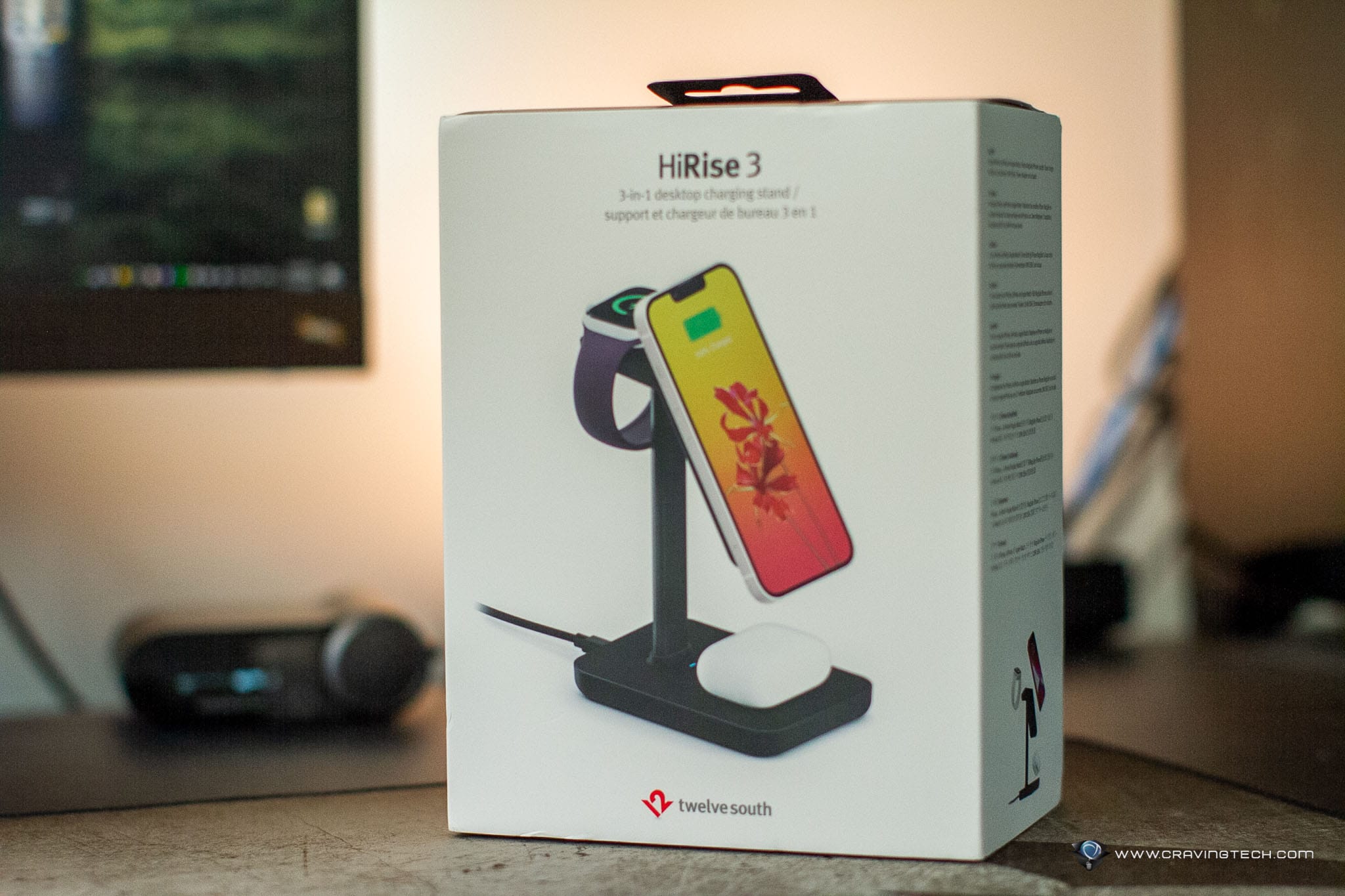 Twelve South HiRise 3 is one of the most minimalist wireless charging stands I've ever come across here at Craving Tech that can charge all three Apple devices. The part where it charges your iPhone is also aesthetically pleasing as it lets the iPhone "float" on the charging plate. You can still see your phone notifications and interact with the phone when it's being charged.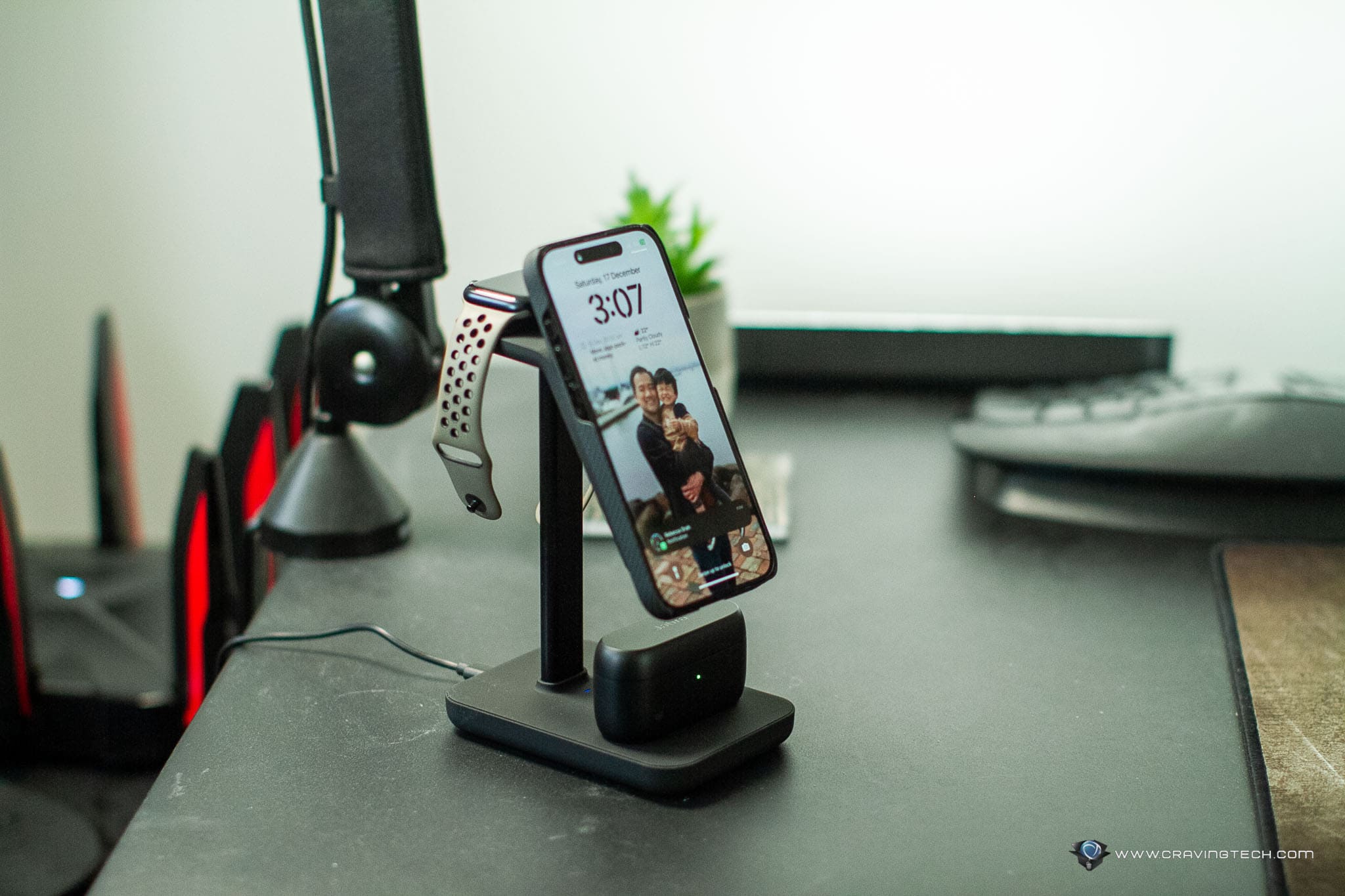 The only drawback for this design is that only MagSafe-supported iPhone can be charged on the HiRise 3's slanted surface. Please note that Twelve South does mention that this model is only compatible with iPhone 12 and iPhone 13 models (including mini, Pro, and Pro Max) so if you are on the iPhone 14, you may need to look elsewhere. With my iPhone 14 Pro, it works only if the phone is bare naked (i.e without a case) because my iPhone 14 Pro will fall down after some time even when using slim, MagSafe cases from Totallee and PITAKA. This is because the protruding lens on the iPhone 14 Pro is quite big and interferes with the magnetised area on the stand.
I can thankfully, use the wireless base charger to charge my iPhone 14 Pro with the case there. So yes, you can place any Qi-supported device on the base charger including a smartphone (so not just for AirPods or other earbuds) which is awesome. This works well if you have a second iPhone that does not have MagSafe support or an Android phone in the house.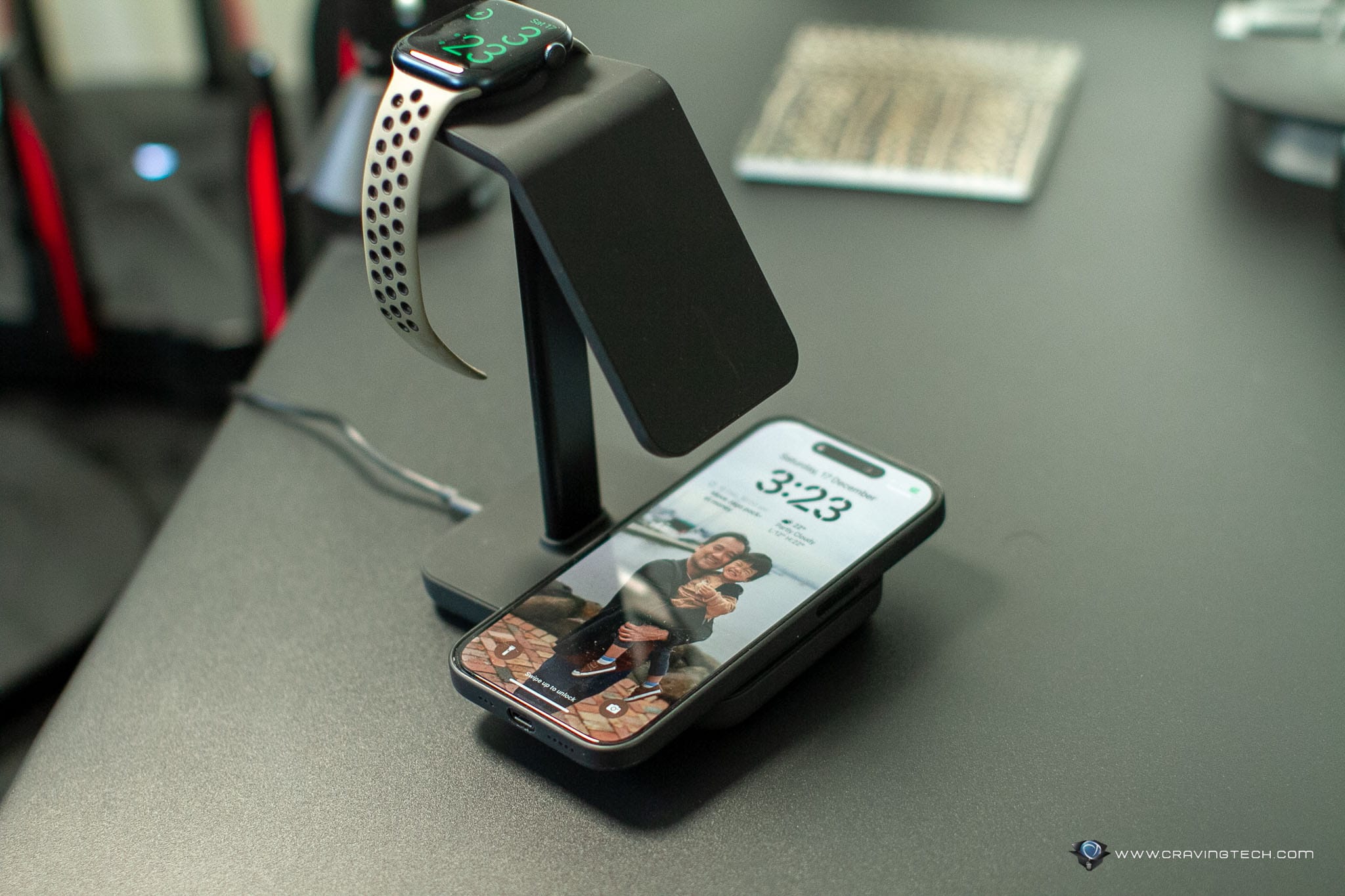 Charging the Apple Watch is very easy too, easier than some other wireless charging stand I've reviewed here at Craving Tech. You simply place your Apple Watch on top of the stand and it securely holds the Watch in place. You don't even need to close the Watch loop or tidy it up around the charging puck.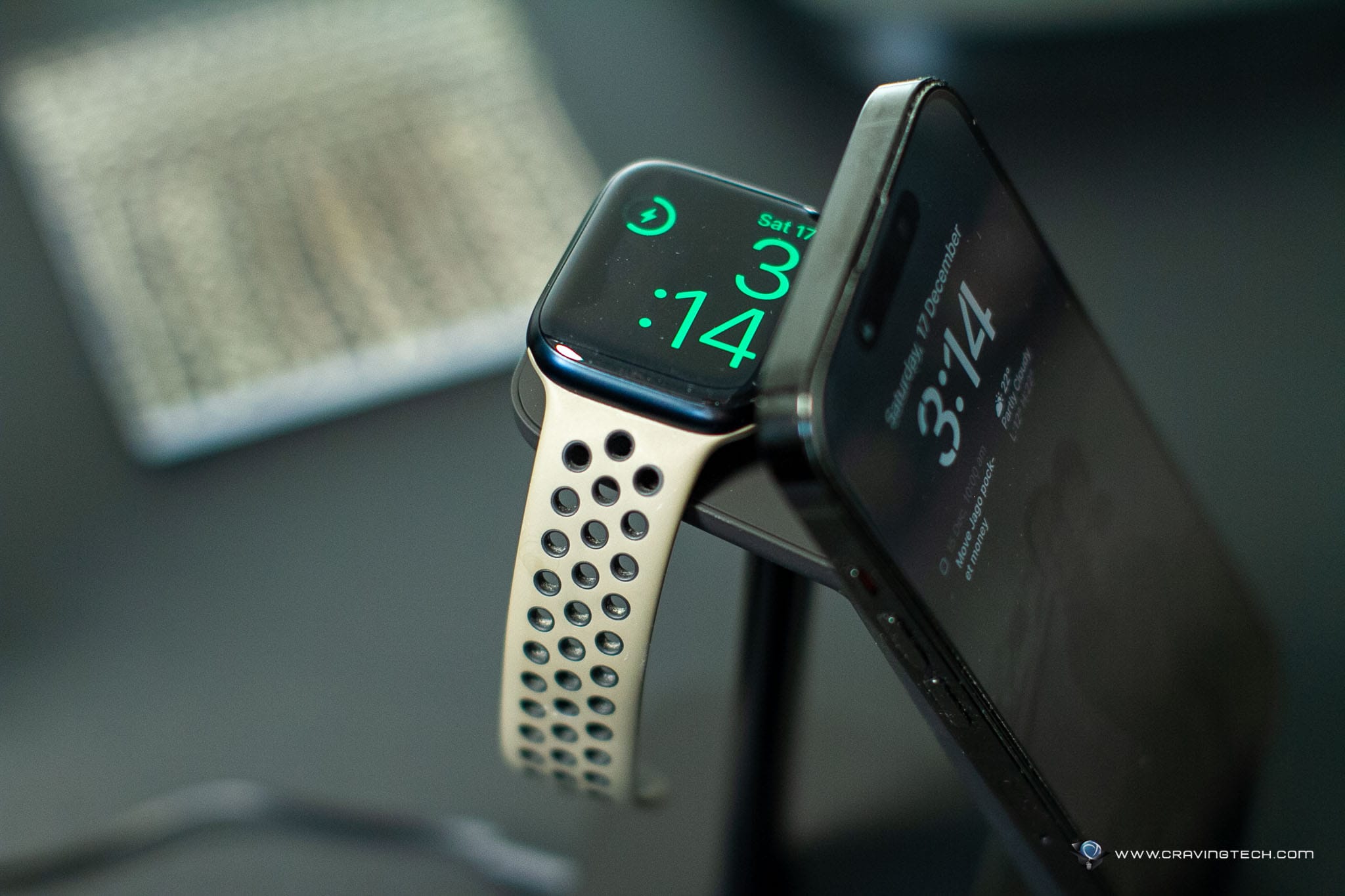 A 1.5metre USB-C cable is also included but there is unfortunately no USB-C Power Adapter (or GaN charger), which you'll have to purchase separately.
Twelve South HiRise 3 Wireless Charging Stand is available in two colours: White and Black so you can match it with your desk's colour and setup. It retails for A$179.99, also available at Amazon.
Disclosure: Twelve South HiRise 3 Wireless Charging Stand review sample was supplied for reviewing
Twelve South HiRise 3 Wireless Charging Stand Review
Summary
A sleek and minimalist wireless charging stand for your Apple (and non-Apple) devices
Pros
Can charge a Mag-Safe supported iPhone, Apple Watch, and any Qi-supported device 
Sleek, minimalist, modern design that doesn't take up much space
Base charger works to wireless charge any devices, including AirPods or other earbuds 
Cons
USB-C power adapter is not included
Doesn't give a fast charge, especially the base charging pad (10W MagSafe, 5W only for the base)
Only compatible with iPhone 12 and 13