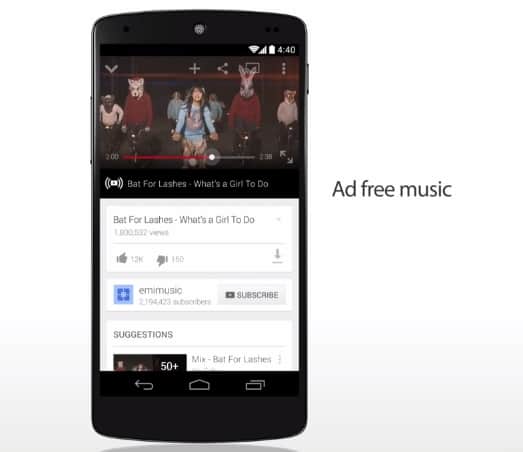 Today, Google announced YouTube's official music streaming service called YouTube Music Key (still in beta stage at the moment). It will be a monthly subscription service of at least $9.99/month, although it will launch with a promotion subscription price of just $7.99/month.
What does this get you?
Monthly subscribers will get ad-free music, background play (so you can close your YouTube app and the music video you played will still be playing in the background), and offline viewing (so you can download a YouTube video and play it later offline). It will also include a subscription to Google Play Music, and more.
YouTube Music Key, again, is still on private beta but unfortunately there is no form to fill so you may have to wait for Google to send you an invitation to try it out for free (for 6 months).
Source: Google blog post