Note: This is a guest post written by Jeeva Shanmugam. You can reach him on Instagram, X, or email. YouTube TV has become a key participant in the constantly changing streaming service market, providing a whole live TV experience that is different from the main YouTube platform.
In-depth analysis of YouTube TV's features, content offers, and user advantages is provided in this article, along with a discussion of how it differs from both its online video-sharing and other streaming rivals in crucial ways.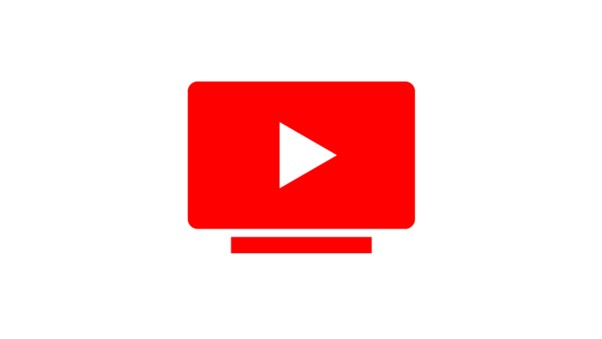 Key Highlights:
YouTube TV offers a comprehensive live TV experience distinct from its main YouTube platform, featuring 85+ channels including major networks and popular cable channels, along with premium add-ons for extra content.
With unlimited cloud-based DVR storage, personalized viewing profiles, and the flexibility to cancel anytime, YouTube TV presents a user-friendly and modern way to enjoy both live and on-demand television.
While considering factors like cost and channel availability, YouTube TV's diverse features position it as a compelling option in the ever-evolving streaming landscape, reshaping TV consumption for the digital age.
YouTube TV – Things You Should Know
Understanding YouTube TV's core concepts and key differentiators is crucial for navigating the world of contemporary television consumption, whether you're a cord-cutter looking for alternatives or a curious viewer trying to discover new entertainment options.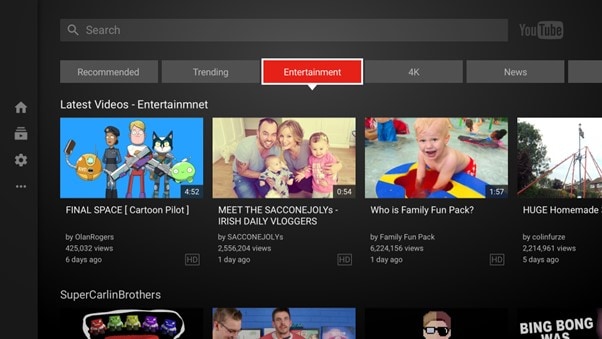 What is YouTube TV?
Certainly! With over 85 channels, including major broadcast networks like ABC, CBS, FOX, and NBC as well as well-known cable channels like ESPN, HGTV, and TNT, YouTube TV offers a fun way to experience both live and on-demand television content.
By enabling the addition of premium channels like HBO Max, Showtime, and STARZ for an additional fee, the platform goes above and beyond the essentials. Mobile phones, tablets, desktops, streaming devices, and smart TVs are just a few of the devices that may enjoy this dynamic streaming experience. Additionally, you can watch on up to three devices at once and make unique accounts for up to six people, making it simple to share the experience.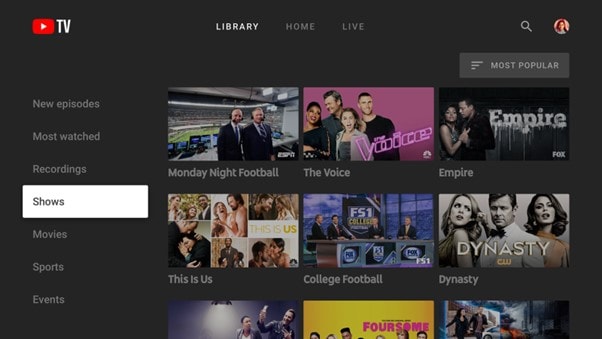 Features of YouTube TV?
Enjoy Live TV: Watch popular cable and broadcast networks' live broadcasts to get a real-time watching experience.


On Demand Contents: Discover a treasure trove of your favorite episodes and movies that are streamable whenever you want with on-demand delights.


Your Own Personal Cloud DVR: Use the Cloud DVR function to record your favorite programs so you can watch them again whenever you choose.


Unlimited DVR Capacity: You may record a huge number of episodes, and they will all be safely kept for a considerable period of 9 months, so say goodbye to storage problems.


Tailored Viewing Profiles: Tailor your entertainment experience with up to six different accounts, so that every member of your family may create their own watchlists and get individualized suggestions.


Freedom from Contracts: Take advantage of the freedom to withdraw at any time without being constrained by legally enforceable agreements.
YouTube TV Pros and Cons
Pros
Large range of channels
Endless DVR storage
Various profiles
No agreements
Cons
Can be pricey
Not accessible everywhere
Only select markets may access specific channels.
Is YouTube TV Worth It?
Should you make a YouTube TV purchase? Well, it really depends on what you want and how much money you have to spend. If you enjoy watching live TV and want a wide variety of channels, YouTube TV is a solid option.
There are alternative streaming services available, though, that could better suit your interests and finances if your TV viewing is more selective or your pocketbook is feeling the squeeze.
Here are some helpful reminders to keep in mind before you subscribe to YouTube TV:
The first plan is $64.99 per month.
A 14-day trial period is provided to you at no cost.
You may add premium channels for a little fee if you're interested in them.
Please feel free to use three devices at once.
For your staff, create up to 6 individual profiles.
There's no need to worry about commitments because you may cancel at any time.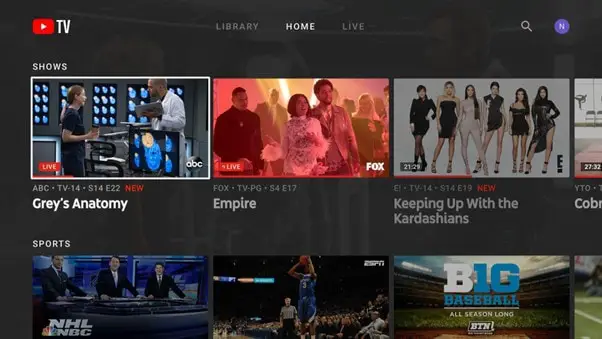 How to Sign Up For YouTube TV?
If you are an US resident, kindly follow the steps to sign up for YouTube TV.
Visit the YouTube TV website or app to sign up for the service.
You must register for an account and enter your payment details.
In order to evaluate the service before deciding to subscribe, you may also start a free trial.
The steps to sign up for YouTube TV are as follows:
Navigate into the YouTube TV app or website.
Login with in the Gmail account
Provide the details of your payment.
Once more, click the "Start free trial" option.
After that, you may start viewing YouTube TV.
Wrapping It All
In summary, YouTube TV emerges as a strong competitor in the field of streaming services, providing a variety of live TV channels and on-demand material that syncs up without any noticeable hiccups with the well-known YouTube platform. The primary differentiators include the user-friendly interface, limitless cloud-based DVR storage, and shared membership options for family members.
Traditional cable and other streaming choices also offer advantages, but YouTube TV stands out as a contemporary, flexible way to watch television that reimagines the watching experience for the digital era thanks to its ease, personalisation, and range of content.