If you are looking for some romantic gift ideas for Valentine, Oregon Scientific have you covered. The iComfort Mini Massager is guaranteed to pamper your loved one away with sexiness, not to mention the i.Relax Mini Aroma Diffuser.
Check these products out below.
Pampering Valentine's Day gift ideas from Oregon Scientific
Sydney, Australia. January 18, 2011 – Whether you're a hopeless romantic or hopeless at being romantic, this Valentine's Day Oregon Scientific has you covered with a collection of gift ideas to pamper the special someone in your life.
Oregon Scientific iComfort Mini Massager with clock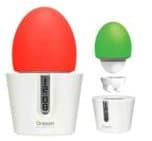 Smooth and soft to the touch, the ultra-portable i.Comfort Mini Massager releases tension with its two soothing interchangeable heads. Its therapeutic roller head gives a gradual, gentle massage all over, while the single head gives spot-specific relief. Just in case your partner drifts off mid-massage the in-built clock will help you keep track of time.
RRP AU$24.99 – Available in Red, Green, Orange and Yellow.
Oregon Scientific iComfort Massager with Heat
Hot, but not heavy, the iComfort Massager with Heat is compact, lightweight and quickly eases muscle tension. Its unique design delivers effective pin-point massages with soothing heat (up to 55C) while running up to 4.5 hours on a single charge.
RRP AU$69.99 – Available in Green
Oregon Scientific iRelax Mini Aroma Diffuser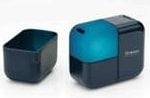 Love is in the air, and it's more fragrant than ever with the i.Relax Mini Aroma Diffuser. Using advanced ultrasonic vapor diffusing technology and a simple combination of water and aroma oils, it can make anywhere smell as sweet as a bouquet of Valentine's day roses.
RRP $69.99 – Available in Black
To find out more about the i.Relax and i.Comfort ranges, or for more great gift ideas, please visit www.oregonscientific.com.au