Some of us can't really afford an iPhone or an iPad. We just want a nice portable media player that can play games to kill the time. That's why some pick an iPod Touch which is more affordable – Tesco, for example, is selling an iPod Touch 8GB for £193 (around US $305).
The funny thing is, sometimes we make more investment in the accessories (such as on the iPod docks) and end up paying higher than the device itself.
For example, you can spend twice the price of the iPod Touch for a luxurious iPod dock from Roth Alfie (£349.97):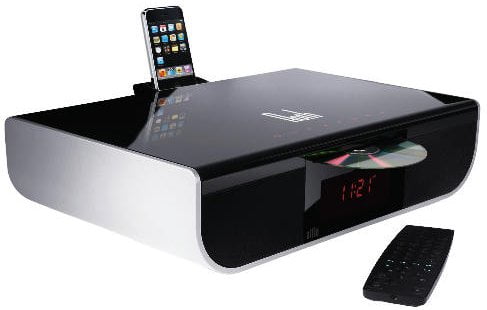 The Roth ALFiE all-in-one audio/video system can handle almost any format you want to throw at it.  It includes a built-in iPod dock with a slot-fed drive for DVD, CD-DA, Video CD, DVD, CD-R, CD/RW and MP3 format discs.  There is also an auxiliary-in socket suitable for other MP3 players.

The ALFiE features a 2.1 speaker system and an FM/AM radio and digital clock with dual alarm.  The touch sensitive controls include bass enhancement and tone.  A remote control is included.
Or you can simply get the lowest iPod dock available for just £7.11 such as the Veho 360 portable capsule speaker: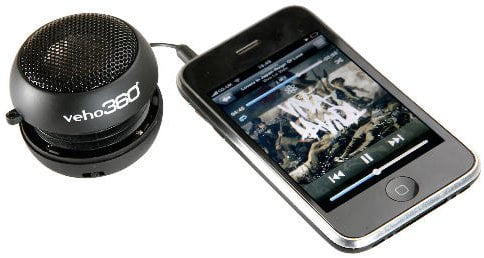 This portable capsule speaker is small, lightweight and an essential accessory for any owner of an iPod, iPhone or MP3 player.  This powerful 360 pop-up capsule speaker is ideal for listening to your favourite music when you're on your travels, out with friends or just on the move.

Simply connect the Veho 360 portable speaker system to any mobile device using the inbuilt 3.5mm jack and enjoy.  Being ultra small and portable with a big sound, this capsule speaker offers you up to 8 hours of constant playback with its built-in Li-ion rechargeable battery.
Some do not mind spending more to get the most out of their media players such as getting high end portable speakers, docks, cases, connectors, and many other accessories. The funny thing is, some don't want to spend even $1 for an application even though they have spent so much for the accessories. Weird world, isn't it?
So are you the type who normally spends much for accessories?