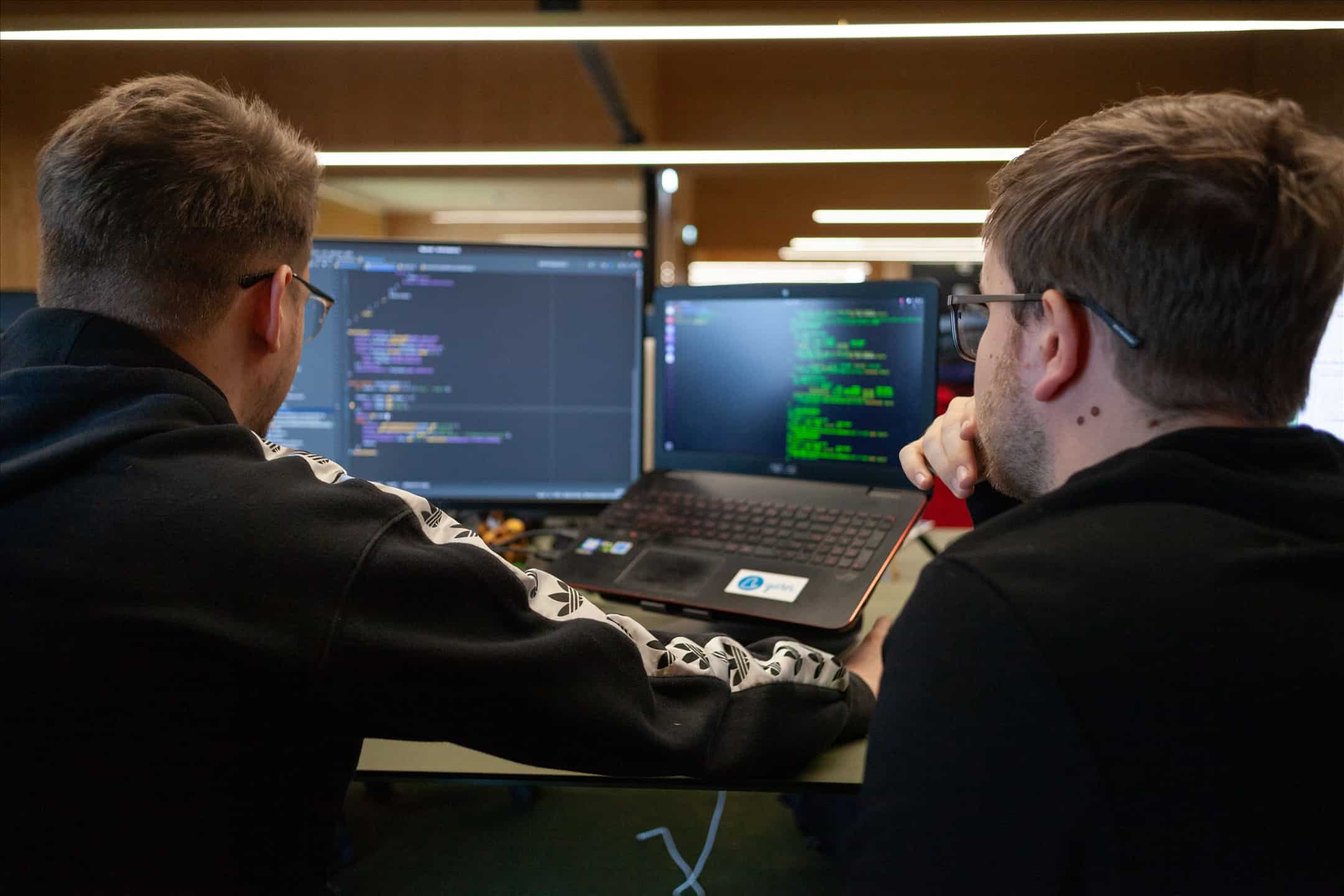 Note: This is a guest post written by Walter Tobiah
You have probably heard the term IT, but do you know its meaning and applications? This acronym refers to information technology, a concept established for the use of computers, devices, storage, and other digital infrastructure elements to create, process, store, exchange, and secure data and information.
Information is power in any social or work context; it gives you competitive advantages, improves communication, and makes it possible to generate ties and alliances. For example, if a company does not know to whom it sells and why it is like walking in the dark on a dangerous path.
Having a specialized IT area within a company allows you to make informed decisions and, therefore, accurate ones. Using data analysis within your organization will involve time and money, turn to easy small business loans and start this journey that will bring significant benefits.
 Why do you need an IT department in your small business?
Innovation is a fundamental part of the development and growth of companies. Innovating in operational, administrative, or marketing processes gives companies competitive advantages over other organizations. But how are you going to innovate if you do not identify areas of opportunity? Having information will help you know the consumer's needs, the things he likes and dislikes, and build a consumer-centric company. But not only that, with the help of information, you will be able to go deep inside your company and define short, medium, and long-term growth projects.
Benefits of having an IT department for businesses
Your company's information and that of your customers is a large part of your capital; keeping it organized and protected is a way to thank the trust placed in you by employees, suppliers, and customers. Here are the main benefits of having an IT department in your business, use small business loans to take a step into the industry's future.
Increased productivity
Immediate crisis response
Improved user experience for customers
Security for customer and user data
More effective internal communication
Facilitates strategic thinking within organizations
Reduces wasteful spending and eliminates meaningless allocations
The costs of not having an IT department in your company
According to data from CNBC, cyber-attacks today can cost companies of all sizes up to $200,000. This is just one of the risks businesses face by not having IT managers. According to the E.N. Computers agency calculations, creating a department involves expenses in salaries and benefits ranging from $45,000 to $65,000 per year per employee.
Companies can rely on small business loans to amortize this investment to begin this implementation. Before resorting to financing, carry out an in-depth analysis of the company's financial situation and verify the project's viability. Additionally, we recommend getting to know the different financial products on the market until you find the one that best suits your needs and payment capacity. 
How to choose the right IT team department
To establish a good structure in your company's IT department, consider aspects such as the business model, the administrative and operational structure, the technological infrastructure, and the main objectives of its implementation. An IT technician must have these skills:
Knowledge of computer systems, networks, hardware, and software
Leadership skills
Team management
Assertive communication
Problem and crisis resolution
Working under pressure
Additionally, we recommend hiring proactive people who constantly suggest introducing new systems and optimizing processes. Adding an IT department to the structure of your company will enable constant growth since the staff will know and identify all the needs of the company, contrary to what would happen if they are only hired on a temporary or freelance basis.
Creating an IT department within your company is an investment that will yield economic benefits in the medium and long term. Do not expect to receive the return on investment from the first minute; it is a process that requires patience, perseverance, and hard work, but in the long run, it will reduce costs substantially. Learn about the best small business loans and get the necessary financing to consolidate your company in the digital era.