Diablo IV Beta and Early Access are coming soon and there's nothing to celebrate this than having a real Cathedral in France (Chapelle de Jesuites in Cambrai) be painted all over with the demonic art of Diablo IV.
Celebrated artists, including Baroque artist Adam Miller and MJZ director Henry Hobson, have collaborated with Game of Thrones' Charles Dance and Blizzard Entertainment to bring the dark imagery of the upcoming videogame, Diablo IV, to life in a Gothic setting.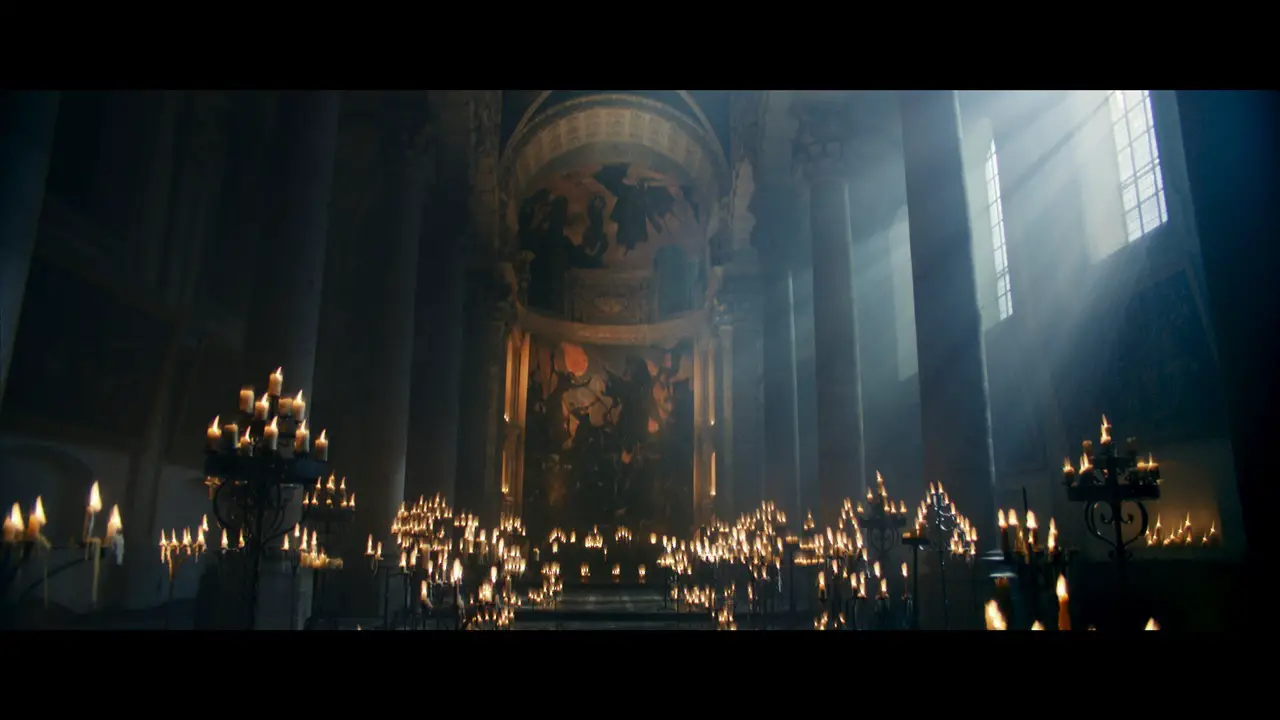 The installation comprises 20 unique paintings on canvas, covering the vintage ceiling and dome, and a massive mural on the back wall, measuring a total of 160 feet. Miller and his team have painted the canvases to resemble iconic historical murals in the style of Caravaggio and Michelangelo, and installed them in the cathedral for an authentic look.
A filmed journey through the cathedral, narrated by Charles Dance and directed by Henry Hobson, allows viewers to experience the space and art, while following the five character classes of Diablo IV as they battle against the forces of darkness. The installation is complemented by a behind-the-scenes video, which can be viewed on the campaign's website or below on YouTube (thanks to Blizzard for the video):
As part of the promotion, a select group of gamers who participate in the Open Beta in March will have a chance to be painted into their own scene as a Diablo hero battling Lilith's evil, and receive a video of Adam Miller painting them into the art. Read about how to opt-in and all the terms and conditions here.
To learn more about the Cathedral of Diablo and the upcoming Diablo IV Beta, players can join the live Q&A session on Twitter Spaces, hosted by Diablo team members Rod Fergusson, Joe Shely, Daniela Rodriguez, and Adam Fletcher, later today.
Diablo IV, one of the most highly anticipated games of 2023, will be released on June 6th, with the Open Beta scheduled for March 25th-27th. Pre-order customers will receive early access from March 18th-20th, AEDT.