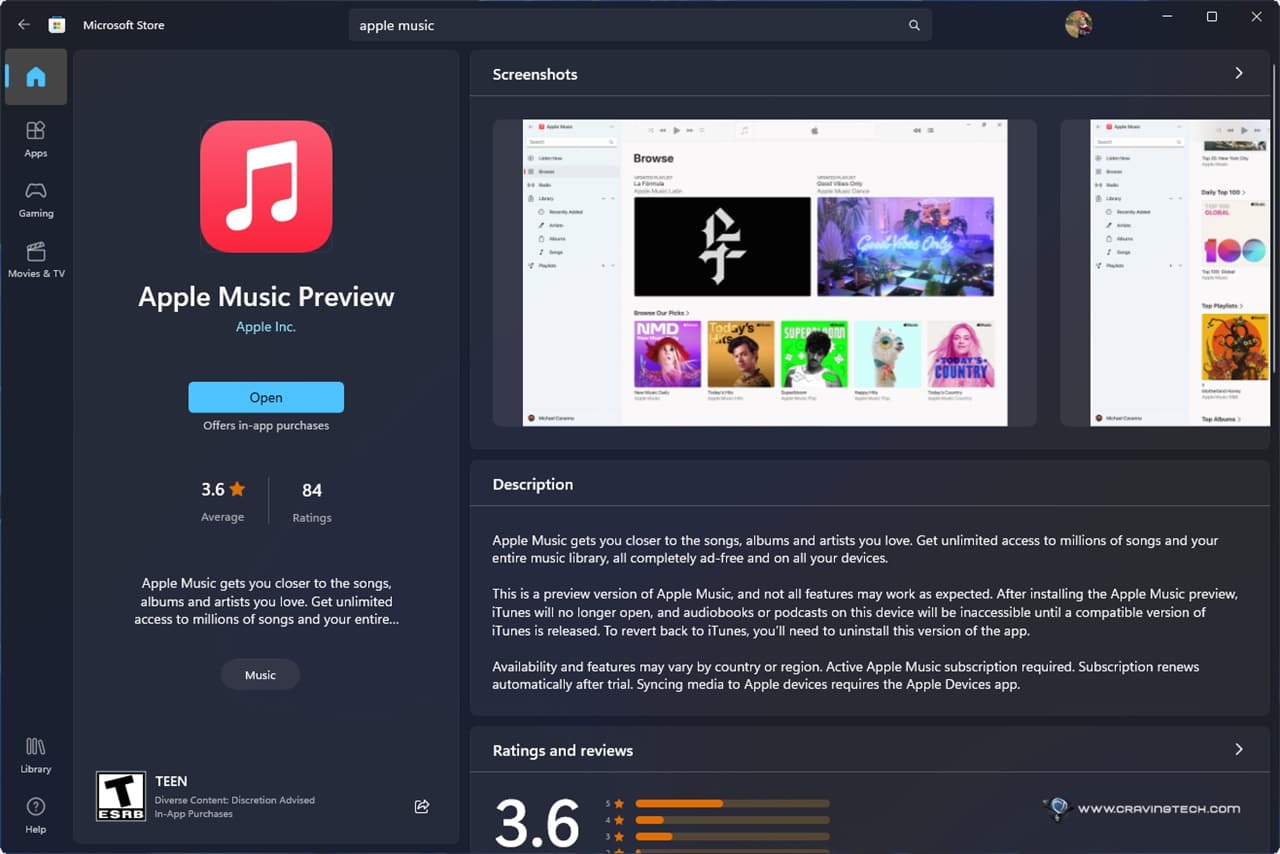 For many years now, most Apple users have been relying on iTunes to backup and restore their iOS devices. I personally used this many years ago to backup my iPhone and in case I wanted to install iOS Beta and wanted to revert back to the official version.
There were also times when I used iTunes if I ever want to listen to Apple Music on my Windows PC and even though there is an Apple Music on the web available, it just feels half-baked or incomplete.
But with these great iTunes alternatives coming from Apple themselves, you probably can now ditch iTunes for good (since you can also migrate your stuff easily through iCloud to new devices anyway without the need of using iTunes).
Apple Music, Apple TV, and Apple Devices official apps are now available as a "Preview" in Microsoft Store. While "Preview" means that it's not fully stable or official yet, it's usually stable enough to use (better than a Beta).
These apps are great enough to replace iTunes which has become bloated over the years. By separating some functionalities into separate apps, you can install and use what you need. So if you don't use Apple TV, that's fine as you can just install the Apple Music app.
How to get/download Apple Music, Apple TV, and Apple Devices Preview apps on your Windows PC's Microsoft Store (if it's unavailable in your region/country)
Go to these official links to later download the apps with your Microsoft Store: Apple Music Preview, Apple TV Preview, Apple Devices Preview.
While these Preview apps from Apple are only available for the United States Region, thankfully you can change a Windows Settings quickly to make these apps available to download where ever you are. I'm currently based in Australia and by changing my the "Country or region" setting from Australia to United States on Windows Settings, the Download button will then appear on Microsoft Store app (so if you can't see the download button, this is why). This setting is under Windows Settings -> Time & Language -> Language & Region.
I could then use Apple Music and have all my playlists, libraries, etc accessible.
Note that once you've installed all these apps, iTunes will sort of get disabled and you have to uninstall these apps if you still want to use iTunes back.
If you've been looking for the best iTunes alternatives, this is definitely it. Officially.