Note: This is a guest post written by Jeeva Shanmugam
Since the clash between Apple and Elon Musk, the rumors about the Tesla phone has rocketed high, and I have been seeing a lot of news and even leaked renders of the Tesla PI Phone I would like to share a few of the speculations and some of the leaked specification about the Tesla Pi Phone with you.
Tesla Pi Phone is a brand-new smartphone from Tesla, a maker of electric vehicles. Additionally, it is said to have been created by Elon Musk. The device will go up against the flagship devices Samsung Galaxy S23 Ultra and the iPhone 15 Pro Max competition. This smartphone has generated a lot of excitement among enthusiasts and even the general public.
The future Tesla Pi Phone, which will soon be available, is discussed in the article. It provides a quick summary of the phone's features and anticipated costs. So let's get started.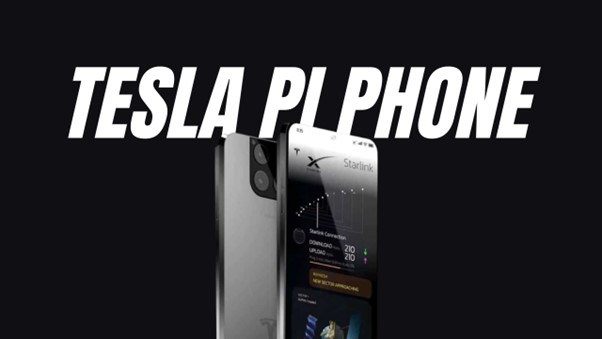 Regarding Twitter being taken down from the Google Play and App Stores, a podcaster by the name of Liz Wheeler tweeted. In case that happens, she suggested that Elon Musk create his own phone.
She is confident that consumers will switch to Elon's phone over Google and Apple because of Elon's stellar reputation. In addition, she makes the assumption that someone skilled in building refuellable rockets shouldn't have any trouble creating a smartphone.
Tesla PI Phone Expected Specifications
Here are some of the expected Tesla PI Phone specifications that I find online,
Display: The Tesla PI Phone is expected to have a large, high-resolution OLED display with a 90Hz refresh rate.
Processor: The phone is expected to be powered by the latest Qualcomm Snapdragon 865+ or Samsung Exynos 990 processor, ensuring smooth performance and quick response times.
Camera: The phone is expected to have a triple-camera setup on the back, with a primary sensor of 64MP, and ultra-wide, telephoto, and depth sensors. The front camera is expected to be a 32MP sensor.
Battery: The phone is expected to have a large battery capacity of 4,000mAh, with support for fast charging and wireless charging.
Storage: The phone is expected to have internal storage options of 128GB and 256GB with support for expandable storage via a microSD card.
Connectivity: The phone is expected to have support for 5G connectivity, Wi-Fi 6, Bluetooth 5.0, and GPS.
Operating System: The phone is expected to run on the latest Android operating system with Tesla's custom UI.
Additional Features: The phone is expected to have an in-display fingerprint sensor, facial recognition, and an IP68 rating for dust and water resistance.
Tesla's AI: The phone is expected to have Tesla's AI which can be used for self-driving cars, home energy management, and more.
Please note that these are expected specifications and may vary when the phone is officially released.
Tesla PI Phone Features
The 6.7-inch OLED screen for the Tesla Pi Phone is anticipated to have a 120Hz refresh rate, 1600 nits of maximum brightness, and a pixel density of about 458 PPI. Regarding the chipset, rumors claim that Tesla may choose to employ the Snapdragon flagship chip or its own in-house chip for the Tesla Pi Phone. In any scenario, it will have an octa-core CPU.
A triple camera arrangement featuring a 50MP main sensor, a 50 MP ultra-wide sensor, and a 50MP telephoto lens is anticipated on the back. There is reportedly a 40 MP front camera for taking selfies.
Tesla PI Phone Release Date
The release date is not known in a formal manner. Additionally, as this is Tesla's first-ever smartphone, we are unable to draw any conclusions based on earlier models. It was previously claimed by a number of media publications that the Tesla Pi Phone will probably debut in December 2022. But it didn't occur in December 2022. As more information on the subject becomes available, we will keep you informed.
Tesla PI Phone Price
The price for a Tesla PI Phone has not been announced as it is not a real product. It is likely that it would be similar in price to other high-end smartphones such as the iPhone or Samsung Galaxy.
However, given the features, I may anticipate that the Tesla Pi Phone would cost between $800 and $1200 in the US. However, we won't know the price of the Tesla Pi Phone with certainty until after the formal introduction.
Final Phases
These are some of the leaked rumors about a potential Tesla-branded smartphone referred to as the "Tesla PI Phone." However, there is currently no official confirmation from Tesla about the existence or development of such a device.
The leaks suggest that the phone could feature advanced technology and features, such as a foldable screen, long battery life, and integration with Tesla's electric vehicles. However, it is important to note that these are just rumors and should be taken with a grain of salt until official confirmation is given by Tesla.