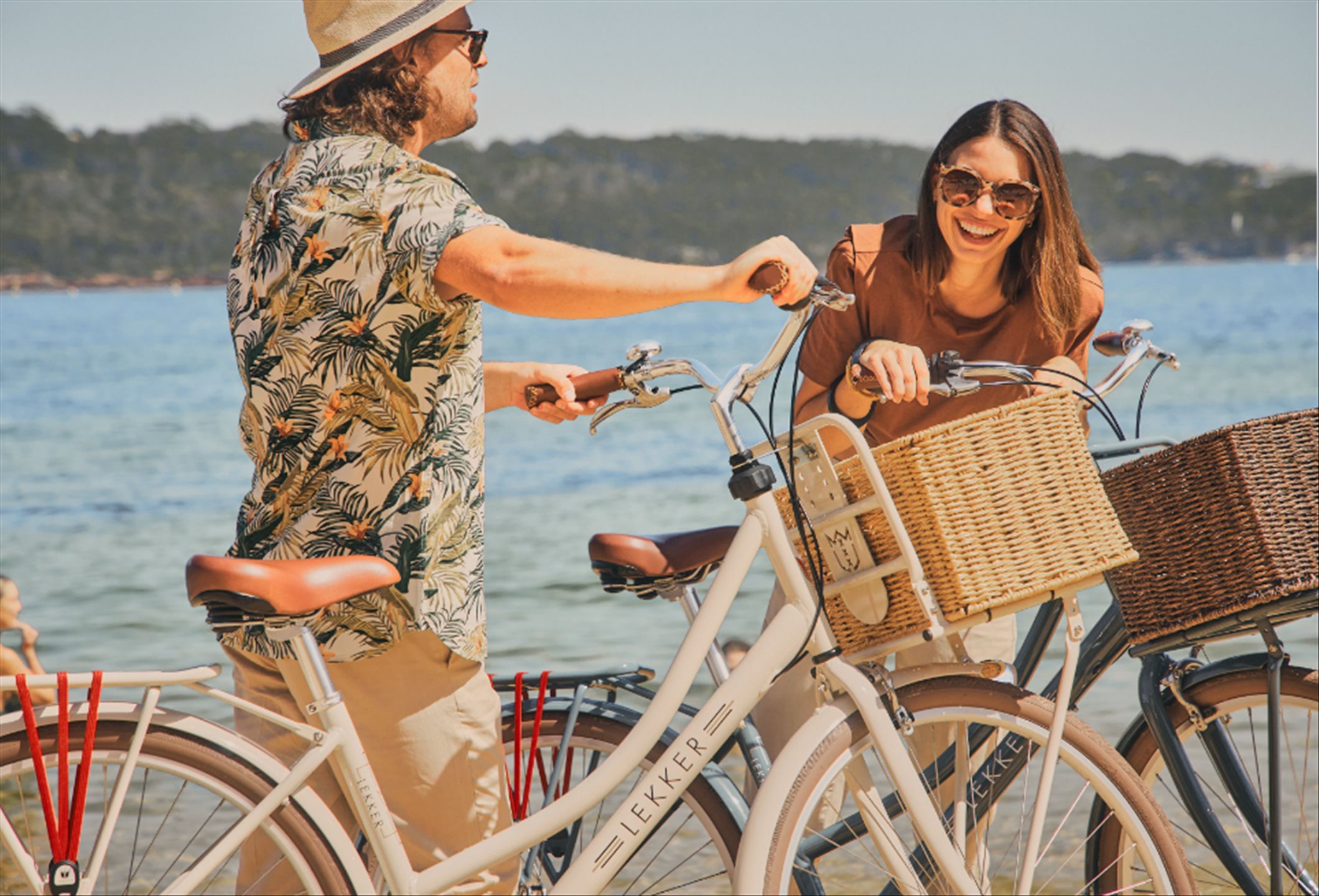 LEKKER is a Dutch bike brand – born in Amsterdam and raised in Australia with state-of-the-art technology eBikes to offer cyclists a smooth experience and long distance cycling. Their bikes fuse elements taken from the Dutch cycling heritage combined with premium tech components, so you get that classic cycling experience but with the latest and greatest tech at your disposal.
The Amsterdam GT for example, is capable to cover up to 120km on a single charge (compared it to the Himo C26 I have that can only cover 100km when electrically assisted). The eBike also has interchangeable battery so if you need to, you can hot swap the battery and keep riding for another 100-120km. Battery capacity is either 570 WH or 630 WH as an option.
LEKKER Jordan GT comes with either 370 WH (covering distance up to 70km) or 500 WH (covering distance up to 100km). Smaller battery means lighter bike for sure, so you can plug in the battery capacity that suits your needs more.
Both models offer an assistance speed of up to 25km/hour which is the limit allowed here in Australia (even though I believe the ebikes can go much faster than that). They have front and rear fog lights, aluminium frame fenders for durability, forks and wheel rims, premium hydraulic brakes and enviolo gearing.
LEKKER Amsterdam GT looks more modern but if you like the more classic Dutch-bikes' look and style, definitely check out the Jordan GT.