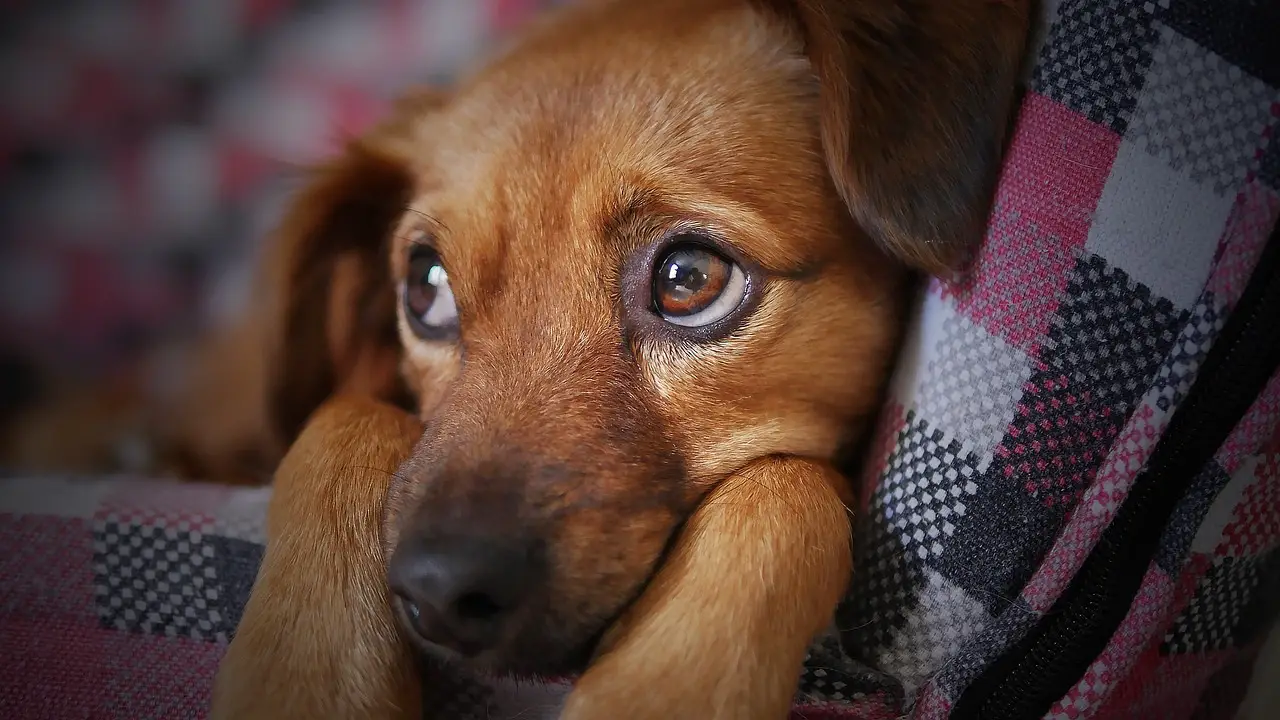 Note: This is a guest post written by Dan Martin
For animal-lovers, their canine companions are more than just loved members of the household – they become excellent pals who comfort and console us in times of distress. 
As such, pet parents are always searching for new ways to keep their pup safe and healthy, and nowadays, a GPS dog collar is an innovative technology that may be the perfect solution!
Not only does it provide peace of mind, but GPS collars also offer a host of other features designed to give you everything you need to ensure your four-legged pal gets all the care they deserve.
What Is a GPS Dog Collar?
A GPS dog collar is a device designed to keep track of your pet's whereabouts at all times. This device attaches to your pet's collar and is connected to a GPS tracking system, allowing you to monitor your pet's exact location from anywhere in the world. 
Most GPS dog collars also feature automatic alerts, which will notify you if your pet strays too far from home. This technology can help to keep your pet safe and secure in the event that they get lost or run away. As an added bonus, some GPS dog collars are even capable of tracking your pet's activity and sending you periodic updates about how your pet is doing.
Equipped with GPS capabilities, a best dog smart collar can offer a great sense of security and peace of mind. You'll know exactly where your pup is at all times, even if they become lost or out of range. Plus, offline and online tracking methods make it easy to keep tabs on the location of the collar. With this advanced technology, you can rest assured that your four-legged companion will remain safe and sound!
Connectivity is the primary differentiator between smart dog collars and GPS dog collars. A GPS-enabled device and a collar transponder reader can monitor the dog for a given distance. They are helpful for hunting and sports dogs but only sometimes around the home.
But similar to a modern smartphone, a smart pet collar also has a GPS tracker. Current applications allow cell phones and wi-fi to send data further.
Like a wireless pet cam, you can track your pup anywhere you happen to be, as long as your phone has internet access.
Features
You will be able to see their whereabouts even when you are not present.
Daily readings let pet owners know whether their animal is in danger of becoming ill and may act accordingly.
Heat-sensing components in specific designs alert users to potential seizures or heart attacks.
The GPS tracking feature makes it easier for pet owners to locate their missing pets.
Dogs can be trained with the help of a smart collar.
You can track and see where your pet is at all times.
Their heart rate, the amount of water they consume, and the number of steps they take may all be monitored with this device.
A smart pet collar will aid in locating your pet should it get lost or escape.
When dogs bark, this gadget emits ultrasonic noise to dissuade them.
The waterproof smart collar protects your dog's collar electronics.
How Can a Gps Smart Collar Ensure the Safety of Your Pet?
It Is Not the Same as Having Your Dog Microchipped
The first step to pet security is microchipping, but you should know the difference between a microchip and a dog GPS.
If your pet is brought to a clinic or shelter that can scan microchips, they may be reunited with you if your current contact information is current. If your dog goes too far from home, the GPS tracker will alert you and show their exact location on a map.
GPS Monitoring Is Reliable and Easy to Use
There is no need for special instruction because of how intuitively it works. The best smart collar for dogs may be attached to the collar, harness, or any part of your pet's clothing.
Put the tracker on your dog's collar if he has a habit of escaping from his yard and wandering around, and you will always know where he went.
They may be restricted to a limited area using geo-fencing, which sends you a warning whenever they go outside that fence. That way, you will save time between when they leave and when you start looking for them.
Safely Enjoy the Great Outdoors
All dogs want to run free and discover the world outside. Many pet owners want to be able to take their dog or cat out into the neighborhood without worrying about them getting lost or escaping.
If you are worried about leaving your pet outdoors alone, a GPS tracker for pets might be a lifesaver. Many pet owners want to take their dogs and cats outside without worrying about them becoming lost.
Be Aware of What Your Pet Is Doing at All Times
GPS allows for a more accurate tracking function. By analyzing your pet's routines, the GPS collar may save power. Like a fitness tracker, it tracks your pet's steps, distance, calories burned, and more throughout the day.
To Keep Puppy Active, It Tracks His Fitness
Your dog can benefit from a fitness tracker, just as you can. A best dog smart collar may reveal whether your dog misbehaves more on days they don't get enough exercise or other behavioral trends.
When your pet is near to reaching motion goals, the tracker will push you in-app and issue badges.
Danger-Free Zone Warnings
No matter where your pet strays, GPS tracking will keep them safe and sound by alerting you the moment they step outside of their designated area. 
With geofencing, you can create boundaries and receive instant notifications when your beloved companion breaks the rules. 
Don't let any adventures get out of hand; set up confinement zones today and rest assured knowing you are always one step ahead of potential trouble!
Track and Locate Your Lost Pets
A pet tracker's capacity to find a missing pet is one of its most valuable qualities. A pet tracker may assist you in finding your lost pet if they have been absent for a long time.
If the pet is found, QR codes may provide the owner's contact information. Some trackers can return missing dogs to their owners using a light display, buzzer, and preset voice command.
If you have more than one pet, you may use the GPS app to keep track of their whereabouts and health. A clean dashboard may reassure you that everything is in its place.
It Simplifies Feeding Your Dog
The GPS Smart Dog Collar is the perfect way to simplify feeding your dog. With a built-in GPS tracker, easily track your dog's activity levels in real-time and make sure your pup is getting enough exercise. 
The collar can create a "geo-fence" around your property so you'll be alerted if your pup strays too far from home. You can also use the app to adjust the amount of food your dog receives based on their actual activity level instead of a predetermined number of portions per day.
Your Vet Will Have Additional Information to Review With You
GPS smart dog collars have revolutionized the way we care for and keep track of our canine friends. Not only do these collars track your pet's location, but they also provide detailed information about their activity throughout the day. 
With a GPS smart dog collar, your vet can access additional metrics such as exercise level, food intake, and more. This advanced data allows vets to more accurately diagnose and treat your pet. 
The GPS smart dog collar gives your vet a holistic view of your pet's activity and allows them to create a tailored health plan catered to your pet's individual needs. It also helps alert you to potential health conditions quickly so you can take the necessary steps to keep them safe and healthy.
What Should You Look For in a Dog GPS Collar?
Before making a purchase, you should prioritize the functions you need in a GPS collar. The following factors should be considered when selecting a GPS collar:
Distance
The range at which your pet may go before the signal dies out should be the first factor to think about. Choose a collar with a more extended range if your pet is little and sneaky, or vice versa if it is more significant and more likely to remain in your yard.
Weight
The collar's weight is another factor in determining how well it will fit around your dog's neck. A heavy one might cause harm if worn for an extended period. Some collars include removable weights, which may be customized to the wearer's specifications.
Waterproof
While some collars are designed to be worn regardless of moisture levels, others are not. The collar you purchase should be watertight or water-resistant if you want to take your dog swimming or to water parks.
Size
The smart pet collar's size should reflect the size of your dog. Consider purchasing a larger-than-average collar for your dog if its head and neck are on the larger side. However, smaller dogs may be able to utilize a smaller collar, provided their head and neck are manageable.
Persistence of the Battery
How long would the batteries last before they die or need to be recharged after being used? The battery life must be sufficient to ensure you don't lose access to your pet's tracking data mid-use.
Conclusion
GPS smart collars are becoming increasingly popular for pet owners who want to keep their fur babies safe and secure. Not only do they allow you to track your pet, but they can be programmed to alert you the moment they go beyond a preset boundary. They can even be used to keep your pet healthy and active by tracking their movements. 
This technology can even be used to monitor behavior and activities, allowing you to give your pet the best level of care. With GPS Smart Collars, you can rest assured that your pet is safe and secure, making life a little easier for both you and your beloved pet.