Note: This is a guest post written by Jeeva Shanmugam
We are too close to Samsung's popular Galaxy unpacked event 2023 which will be held on Feb 1, till date we have been receiving a ton of leaks, rumours, and some official announcements about the products that are going to be launched at the event.
Although the Galaxy S23 series, including the Galaxy S23 Ultra, is expected to premiere on this day, the event is likely to feature more than just smartphones. I have compiled all those products in this article so on a whole we can figure out what to expect at the galaxy unpacked event 2023.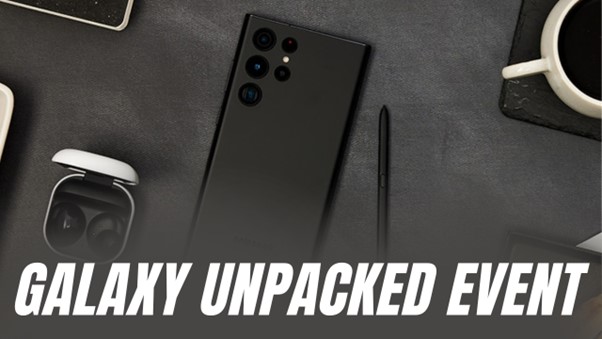 Now let's have a closer look at some of the expected products to be launched at the galaxy unpacked event 2023.
Here is an interesting fact about the event, Samsung promotes one product in stand-alone events before moving on. However, they frequently launch only online. A live event, Galaxy Unpacked is scheduled on February 1 in San Francisco. Samsung presumably wants to put on a jam-packed event with lots of product demos as reporters will be assembling in person for the first time since the pre-pandemic Galaxy S20 debut in February 2020.
Samsung Galaxy S23 Series will be launched in the Unpacked Event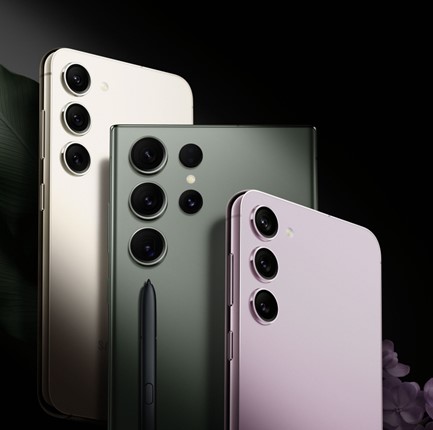 The Samsung Galaxy S23 series is the next-gen line of high-end smartphones that are expected to be released in the unpacked event 2023. It is rumored to include the Galaxy S23, S23+, and S23 Ultra models.
These devices are expected to have features such as 5G connectivity, high-resolution OLED displays, and advanced camera systems. The S23 Ultra is rumored to have a 200MP camera with three alternative resolutions—12MP, 50MP, and 200MP will be available on the S23 Ultra thanks to pixel-binning technology and a 6.7-inch display with a 120Hz refresh rate.
The series is also expected to run on the latest version of Samsung's One UI software, which is based on Android 13. The S23 Ultra will keep the general look of its predecessor, while the regular Galaxy S23 and S23+ will receive a minor design update.
Due to Exynos' persistently subpar performance vs Snapdragon, all Galaxy S23 models will have the most recent Snapdragon 8 Gen 2 processor in all territories. The Exynos-based Samsung flagships are often purchased by customers in Europe and India, so this is fantastic news for them.
Samsung Galaxy Book 3 Series is expected to be launched on Feb 1
I'm not sure about this device, especially given the Galaxy Book 2 debuted at the Barcelona 2022 Mobile World Congress about a year ago. And indeed, Sammobile reports that according to the sources it has spoken to, a Galaxy Book 3 is unquestionably in the works.
The Galaxy Book 3 Ultra, along with the Pro and the 360 variants, are three new Galaxy Books that Samsung is said to be releasing. Given the lofty goals of the Ultra label, we anticipate that the Galaxy Book 3 Ultra will be the greatest all-purpose Windows laptop of 2023.
Furthermore, according to rumors, Samsung's Galaxy Book 3 Ultra laptop would weigh less than both the Apple MacBook Pro and the Dell XPS 15. Sammobile calculated that the Galaxy Book 3 Ultra would weigh little less than 4 pounds. The laptop also has a 13th-generation Intel CPU, as well as a full-size keyboard.
Tip: As soon as pre-orders are available, you may use your Samsung store credit to reduce the price of your new Galaxy phone and laptop and to receive a gift like the Galaxy Watch 5 or Galaxy Buds 2 Pro.
What not to Expect at the Event?
I have heard rumors saying that Samsung will also launch the successor of the Galaxy Tablet known to be the Galaxy S9. But I'm not certain about the tablet. Start by noting that it took Samsung almost 18 months after the launching of the Galaxy Tab S7 before it released the Tab S8, suggesting that a 12-month turnaround may be too short.
The Galaxy Tab S8 wouldn't be released until closer to the end of the year, according to a story published last October in The Elec from Korea. According to that source, Samsung wasn't even planning to begin developing the tablet until 2023.
The Galaxy Watch has also consistently been a popular item at Samsung product presentations. However, given that the Galaxy Watch 5 was just launched in August of last year, I'd be quite shocked to see a Galaxy Watch 6 on February 1. Samsung might unveil something like that in the second part of the year, it appears.
You could assume that because the Galaxy Buds Pro wireless earbuds have recently been upgraded, they are also unlikely to make an appearance at Galaxy Unpacked. Although the Galaxy Buds 2 have been out for two years, there aren't many speculations regarding the next generation, so we wouldn't expect that to be revealed at Unpacked either.
Take the Galaxy Z Fold 4 and Galaxy Z Flip 4 debuts from the most recent Galaxy Unpacked event in August 2022. Even while those foldable were the main attraction, other Samsung goods were also on display. At that moment, we also saw the Galaxy Watch 5 and Galaxy Buds Pro 2.
Wrapping it all up
Throughout the year, Samsung launches new devices, but it's Galaxy S series gets the most attention. But as a PC doc, I mostly anticipated testing the Galaxy Book 3 Ultra. If you want to witness all the advancements Samsung has been making behind the scenes or if you're an enthusiast seeking to upgrade to a new phone, you should certainly watch the Galaxy Unpacked event on February 1.