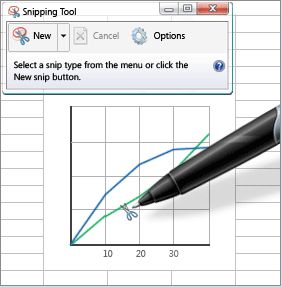 I was reading a forum post earlier during the day and there were a few people talking about how to use the Print Screen button to take screenshots in Windows Vista. There were a few posts going on about it. So I replied them "STOPP!!! Haven't you guys heard about Windows Vista built-in tool to take screenshots?"
It wasn't that dramatic or rude, but my point is, why goes the hard way if there is an easier way?
If you are using Windows Vista and you didn't know about "Snipping Tool", then you have come to the right place.

Windows Vista Snipping Tool is a built-in tool in Windows Vista. To access it, simply search for it (Click on the Windows Start button and type "snip")
There are four types of snip that you can do: Free-form, Rectangular, Window, and a Full Screen snip.
You should be able to figure it out from here. However, go to the Windows Vista Snipping Tool help page if you want to find out more about this tool!