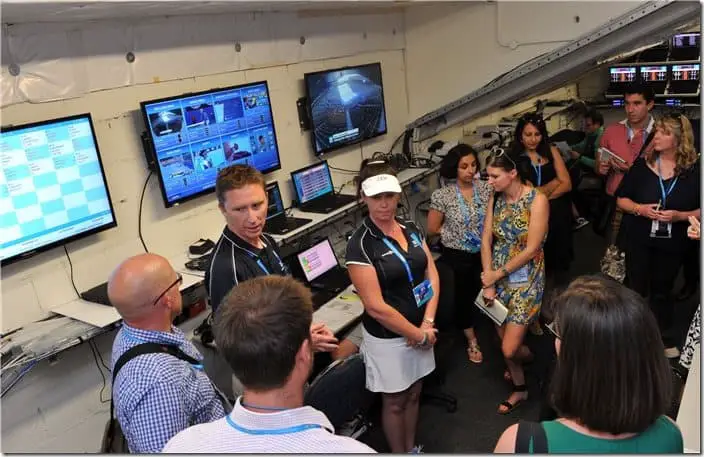 IT have come so far and businesses are not just having IT for the sake of storing data or processing information. Most crucial businesses have taken IT further and relied heavily on data prediction systems, for analyzing performance, and even to reduce business risks. For example, when I was invited over to the Australian Open 2010 and 2014 by IBM, I could really see how important it is to get the infrastructure right as tons of things were happening in real-time.
IBM has recently announced a new family of expert integration systems, the IBM PureSystems, with a promise of delivering built-in expertise, integration by design, and simplified experience to your business.
This hardware and software Enterprise solutions deliver simplicity and integration so you can develop applications and services in a united and optimized environment from the start to finish, taking advantage of cloud technology (for both on-premise and off-premise solutions).
IBM PureSystems also give you access to patterns, practices that have been tested and optimized for years tailored to specific industries that you can apply and take advantage of for your application developments and other practices. These available patterns include industries such as Banking, Healthcare, Insurance, Automotive, and many others.
IBM PureSystems family consists of:
PureFlex System – provides an integrated computing environment for your business. Perfect for those looking for integrated storage, networking, computers/servers, and virtualization.
PureApplication System – provides a platform system optimized for running applications. Perfect for those looking for an integrated approach to application, middleware, and infrastructure.
PureData System – provides a platform optimized for data services. Perfect for those who are looking for systems focusing on data optimizations and such.
To find out whether IBM PureSystems can help your business out, you should seek advice from an IBM consultant or check their website out.
Disclosure: This post is sponsored by IBM. All opinions are 100% mine