SteelSeries Apex Pro TKL Wireless (2023) Review – The SteelSeries Apex Pro gaming keyboard line is my favourite product line of gaming keyboards compared to others in the market.
I appreciate the fully customisable actuation points per switch, the feel of the switches themselves when pressed, and the keyboard's design (although many other keyboards also excel in this area). Admittedly, the price tag is hefty, but for professional gamers and loyal SteelSeries fans, it's worth it.
I reviewed the first SteelSeries Apex Pro in early 2020 and encountered the OmniPoint switches, which SteelSeries fully designed and made. It's a full-sized keyboard, but if you're looking for something smaller, there's also the TKL and Mini versions available. The latest Apex Pro TKL Wireless (2023) has the newer and more powerful OmniPoint 2.0 Switches compared to the original Apex Pro TKL with the first iteration of OmniPoint switches.
OmniPoint 2.0 switches are faster than their predecessor, with a lower actuation point of 0.2mm (compared to the original OmniPoint's 0.4mm) and 33% faster response times. While 0.2mm may not seem like it makes a big difference, it actually offers 50% faster actuation, and every little thing matters when you are competing or gaming professionally. You need every little advantage you can get.
SteelSeries Apex Pro TKL Wireless Review – Unboxing and Packaging Contents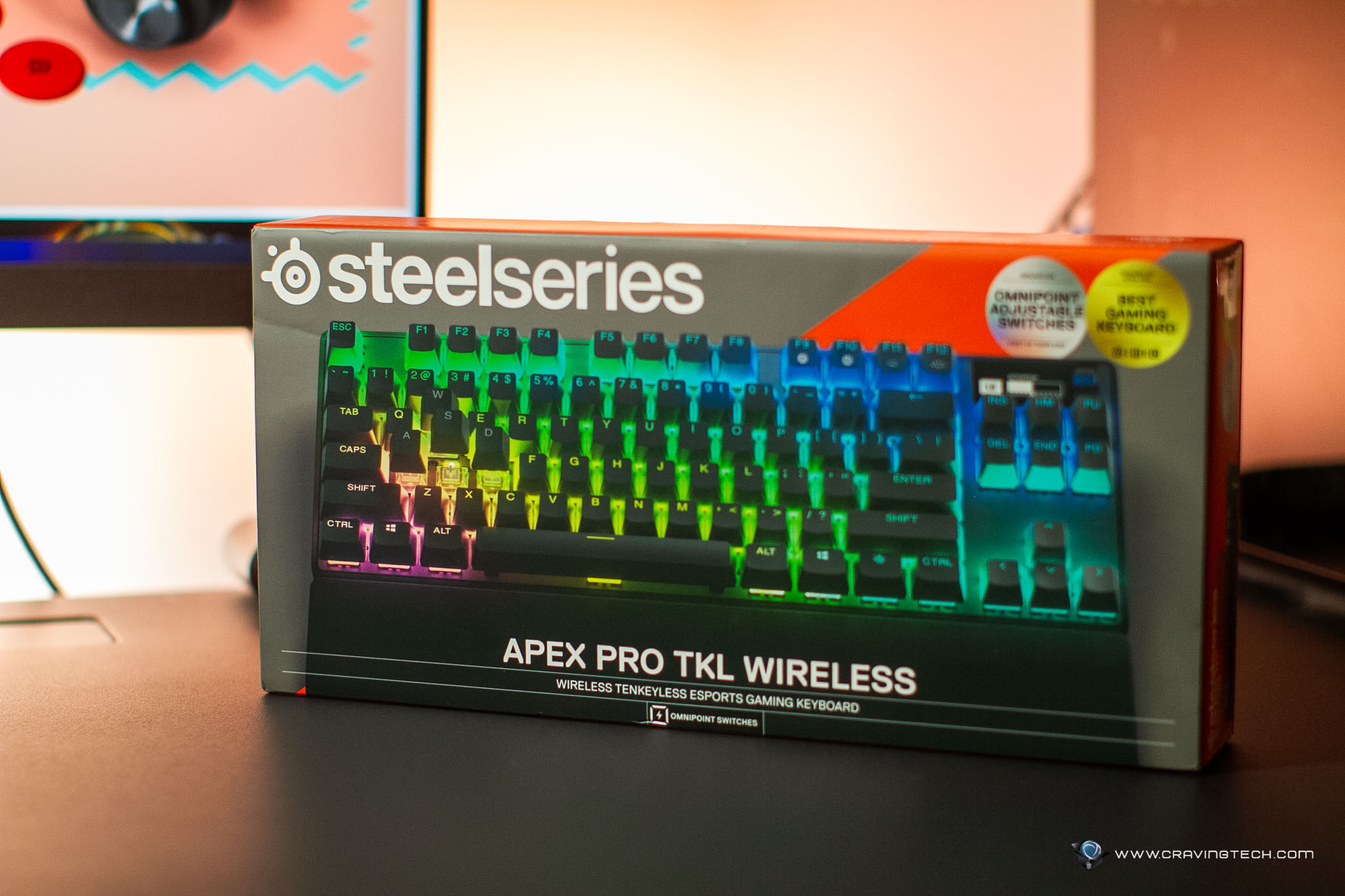 SteelSeries Apex Pro TKL Wireless Review – Design and Features
As the name suggests, this is the TKL (Tenkeyless) version of the full-sized Apex Pro keyboard. Without the numpad, the keyboard offers a more ergonomic design by reducing the need for arm and shoulder rotation, allowing for a more natural and comfortable posture. And of course, it makes the keyboard more compact, making it suitable for those with limited desk space.
The Apex Pro TKL Wireless 2023 is also a wireless gaming keyboard, so you can cut the clutter by eliminating the need for cables or wiring on your desk. It can be connected via the 2.4GHz wireless connection by plugging in the included USB-C wireless dongle or via Bluetooth for a longer battery life – but not as responsive as using the 2.4GHz channel.
Charging the keyboard can be done by plugging the cable into your PC or even a USB power board (or GaN charger). A helpful indicator will let you know of the current battery level (by turning the lights green from left to right on the number row) each time you turn on the keyboard. It's a quick and easy way to see whether you need to charge your keyboard soon or after you finish your gaming session.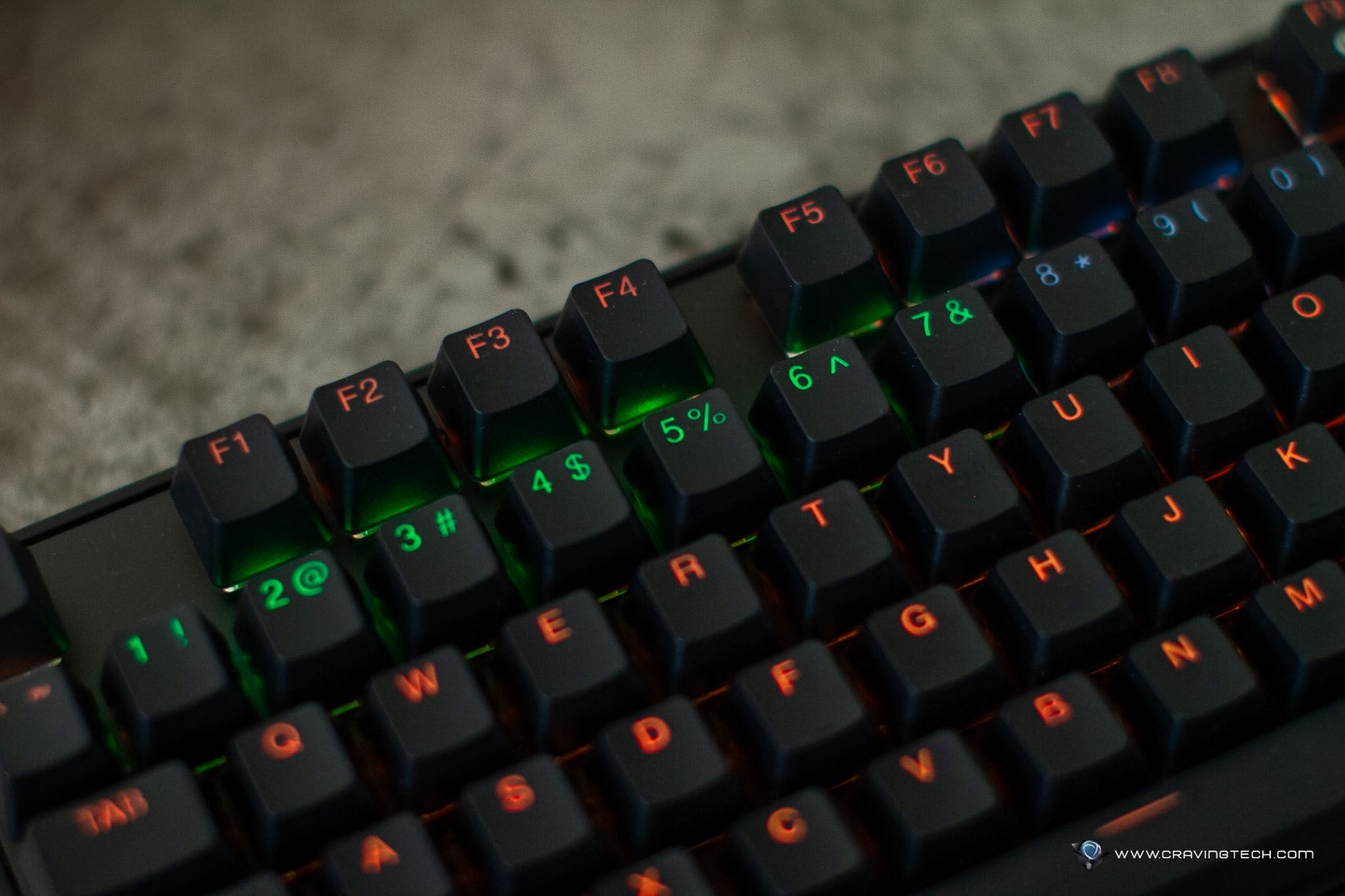 You can also take a peek at the OLED Smart Display, which displays the current battery level, among other things. However, the display might be a bit small for those with aging eyes.
As expected, the OmniPoint Switches 2.0 don't disappoint at all. I set them to the lowest actuation point (0.2) and can notice the fast response times right away. It's especially noticeable when typing, as they are very fast and sensitive. More often than not, I have to adjust the way I touch the keys to avoid mistyping.
Remember that you can set profiles so the switches only go for the lowest actuation point when you're gaming. This won't be an issue if you also use the keyboard for work. You can do this through SteelSeries GG, which can detect when you're playing games and automatically switch to an assigned profile. I set my "Gaming" profile to have a 0.2mm actuation point for all the supported keys. If I quit or alt-tab in the middle of the game, the switches go back to 1.8mm. Nifty.
You can also set so that only W-A-S-D keys have the lowest actuation points, and tweak the other keys individually to your personal preference.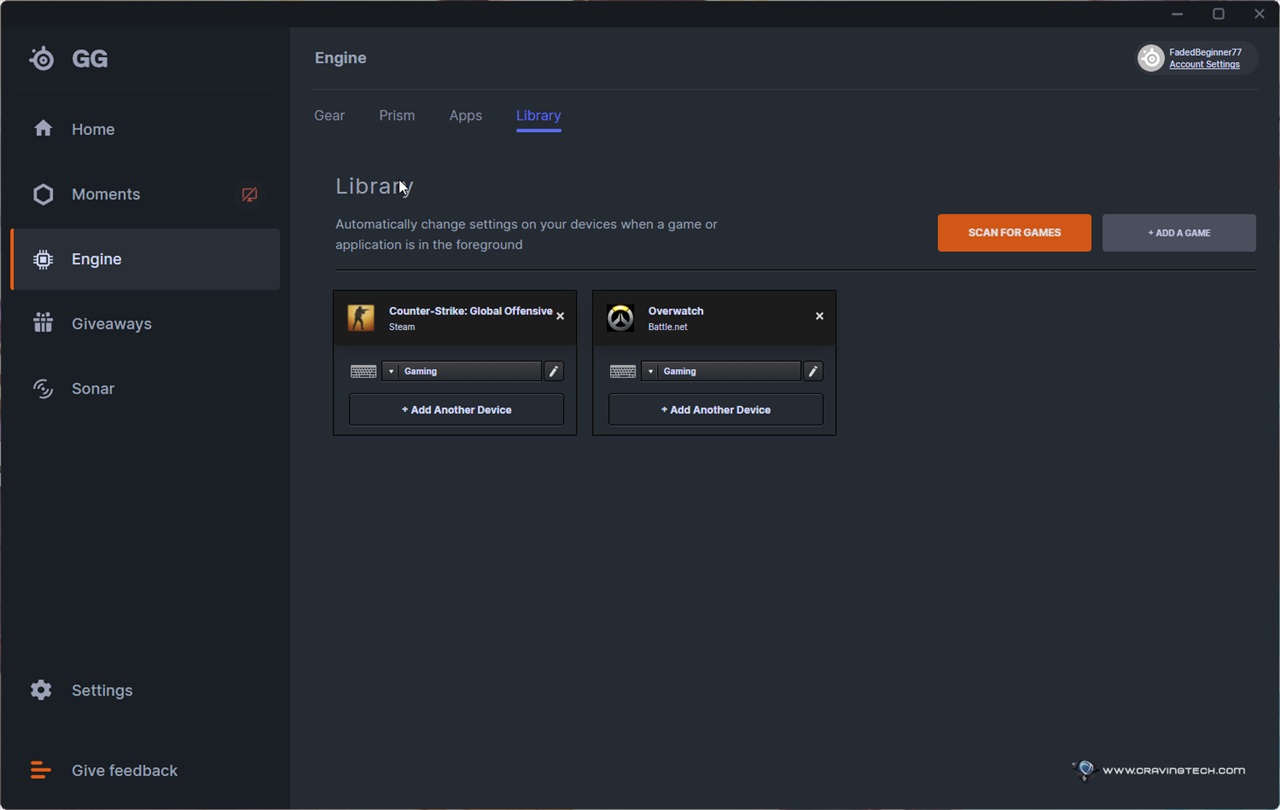 The ability to customise per key (from 0.2mm to 3.8mm) to your preferences means that every Apex Pro TKL Wireless out there is personalised to the owner. Besides, the switches also allow you to program two actions to a single key so you can assign one key (like 'G') to equip a grenade and throw it (which can require two different actions in most games out there).
SteelSeries Apex Pro TKL Wireless Review Conclusion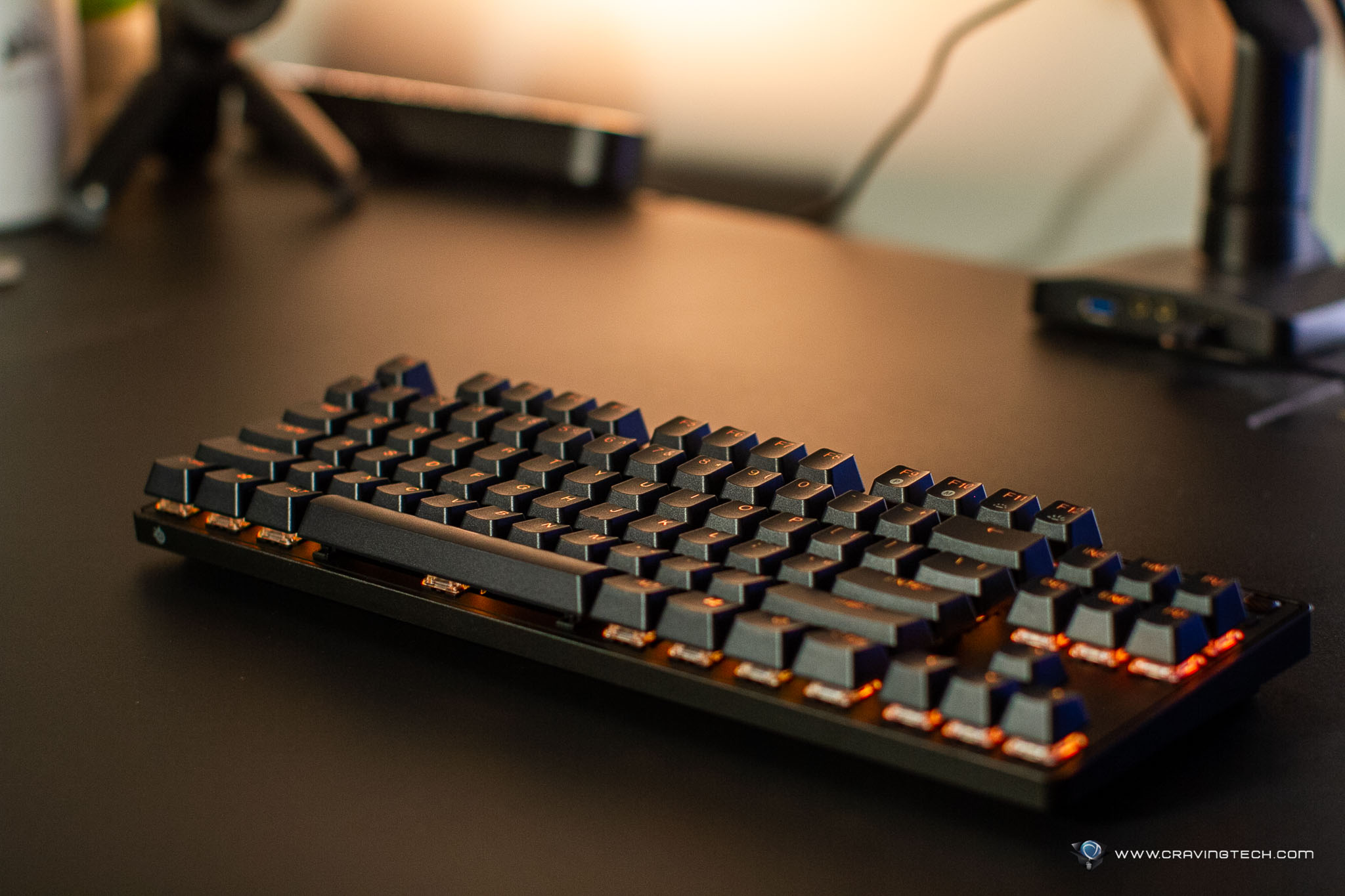 The SteelSeries Apex Pro TKL Wireless (2023) has become my favourite gaming keyboard of the year. It has the most advanced switches out there, offers wireless and lag-free support, boasts a great design, is durable, features RGB lighting, and even has a volume roller. Honestly, there isn't anything to complain about. It looks great, it feels great, and it performs great. Scratch that – everything is excellent.
Well, ok, you do have to pay for it. SteelSeries Apex Pro TKL Wireless (2023) retails for AU$589 and is available now for purchase at retailers around Australia. Also available at Amazon.
UPDATE: SteelSeries has released Rapid Trigger feature with this keyboard, and it's a big thing – available through firmware update. Find out what Rapid Trigger does here.
Disclosure: SteelSeries Apex Pro TKL (2023) review sample was supplied for reviewing
SteelSeries Apex Pro TKL (2023) Review
Summary
An excellent, wireless gaming keyboard with fully-customisable and high-performance OmniPoint 2.0 switches
Pros
Great, durable design
Powerful OmniPoint 2.0 Switches
High performance wireless, supporting 2.4GHz and Bluetooth 5.0
Has volume roller, OLED display, battery level indicator