Razer Wolverine Ultimate Review – When you first heard the name "Wolverine", I'd wager that you wouldn't be thinking about Razer, would you?
Carrying a name like that should imply that this Razer Wolverine Ultimate controller is no ordinary controller to mess with.
Evidently, it's aiming its claws at the $200 Microsoft Xbox Elite Controller that has been around for two years.
I presume that Razer Wolverine Ultimate controller is targeted at hardcore gamers which I do not consider myself as one (an unusual disclaimer despite owning both Xbox One and PS4).
To start off, you can use the Razer Wolverine Ultimate controller with both Windows PC and Xbox One. For this review, I'm going to use it with my Xbox One. Please note that you'll need to download the Razer Synapse App on Xbox Store before you can use the controller on Xbox One.
Razer Wolverine Ultimate Review – Technical Specification
Two shoulder Hyperesponse Multi-Function Bumpers
4 Multi-Function Triggers
Hyperesponse ABXY action buttons
Quick Control Panel
Multi-Color Razer Chroma Lighting Strip
Trigger stops for rapid-fire
Zero slow-turn concave analog joysticks
3.5mm audio port for stereo audio output and microphone input
Quick-release cable feature
Carrying case
Detachable 3 metre lightweight braided fiber cable with Micro-USB connector
Approximate weight (without cable): 272 grams
Razer Wolverine Ultimate Review – Design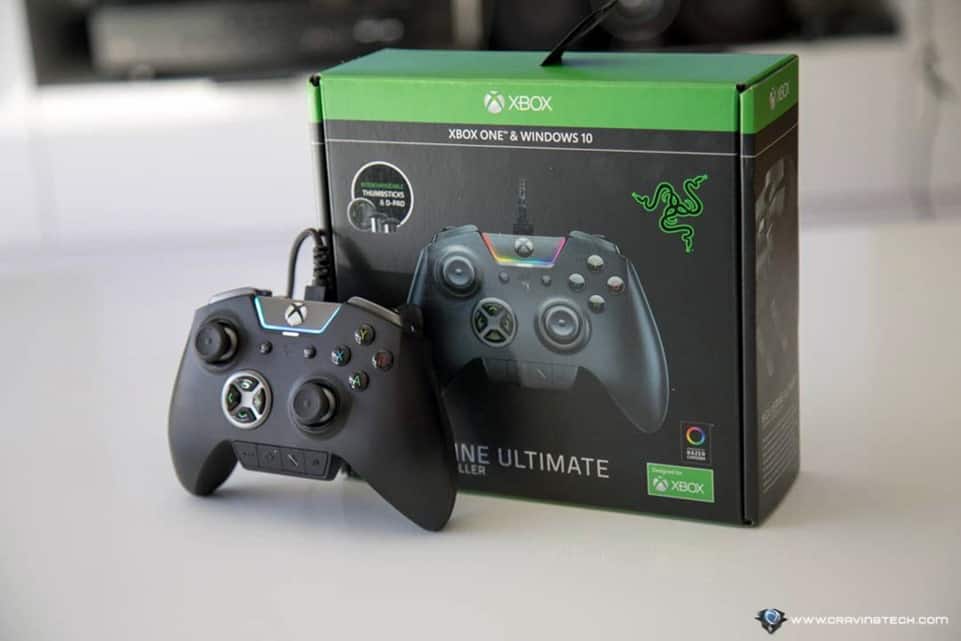 Firstly, I must say that the whole packaging is impressive, it discreetly screams high-end product. It comes with a nice carrying case.
Secondly, the look and feel of the controller is well-made and ergonomic. I must say it's much better ergonomically than the standard Xbox One controller. Plus, it's much lighter than the standard controller and the controller fits perfectly when I hold it.
But the biggest drawback to me is the fact that it's wired. It's definitely good for competitive gamers who want to minimise latency as much as possible (and if you love that Chroma lighting), but for casual gamers, the wired is quite a hindrance especially if you have a large living room (i.e the distance between your TV and sofa is quite far).
If only it's wireless, I'd call it the Razer Phoenix Supreme. (Excuse the X-Men reference here.
Razer Wolverine Ultimate Review – Features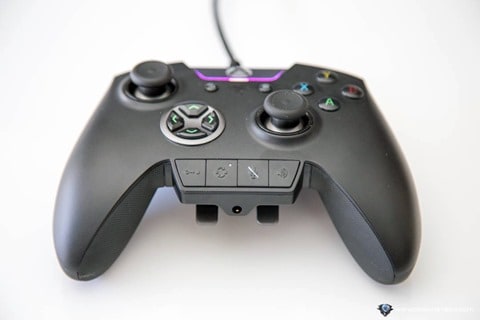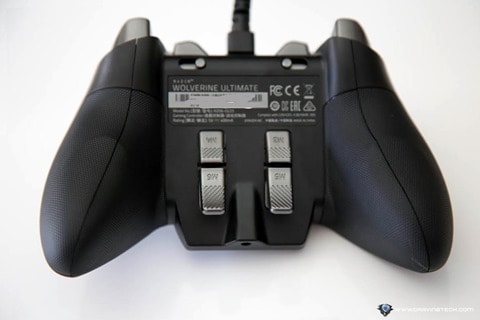 One great feature of this controller is the mechanical click and responsiveness of the buttons. Somehow the buttons just click differently (in a good way!).
This uniqueness sets the Razer Wolverine Ultimate apart from the rest of its competitors. I mean, mechanical buttons on a controller, who wouldn't like it?
For hardcore gamers, you can fully customise the buttons to your liking and there are more buttons here compared to the Elite controller. You can even change the thumbsticks and the D-pad easily since they're magnetic.
There is also adjustable Chroma lighting on the controller which makes the gaming experience even more intense in a dark room.
Basically, it's an RGB strip running along a small area on the face of the controller.  The strip gives you various cool lighting effects such as Spectrum, Wave, Breathing, and several others
But to me, it is not the major selling point of this controller. It would be the Quick Control Panel which the Elite controller lacks.
From toggling between profiles, adjusting game and chat volume to muting the microphone, they're all conveniently available at your fingertips (quite literally).
Razer Wolverine Ultimate Review – Verdict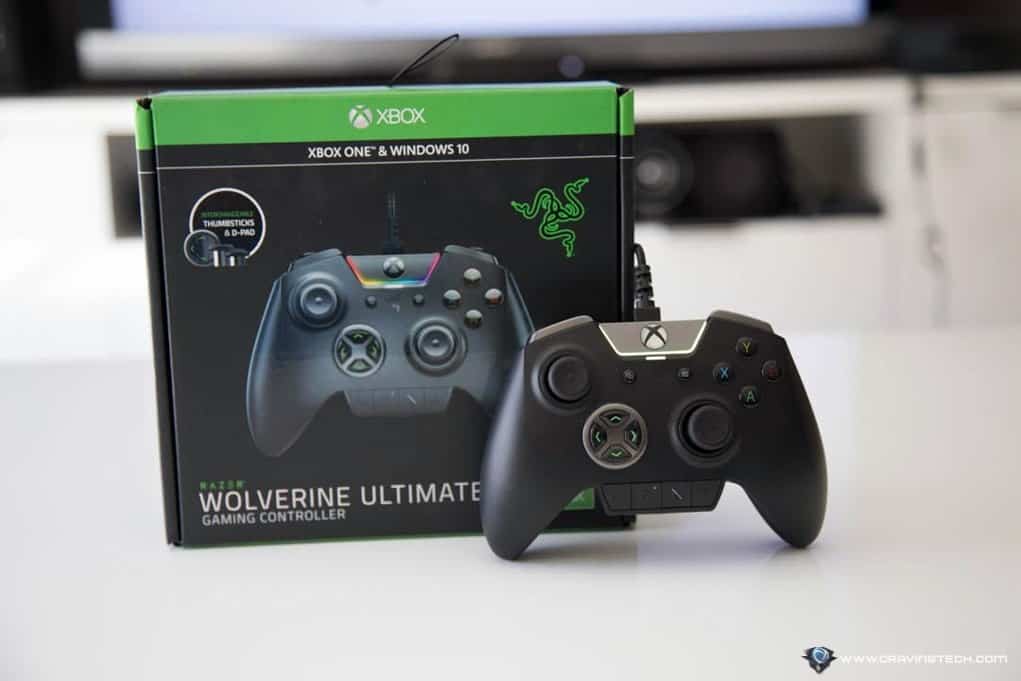 If you're in the market for a premium Xbox One controller, you should consider the Razer Wolverine Ultimate. However, the fact that it's wired and it costs more than the Elite may deter you from buying one.

Should you choose this Razer Wolverine Ultimate controller over the Elite then? Well, it depends on what you need. If being wireless is vital to you and you just want added precision and don't care about zero latency as much, then buy the Elite controller.
But if you play a lot FPS and prefer precision and more controls which you can change with the press of a button, and you want a peace of mind with the 12-month warranty, then the Razer Wolverine Ultimate Controller is your weapon of choice.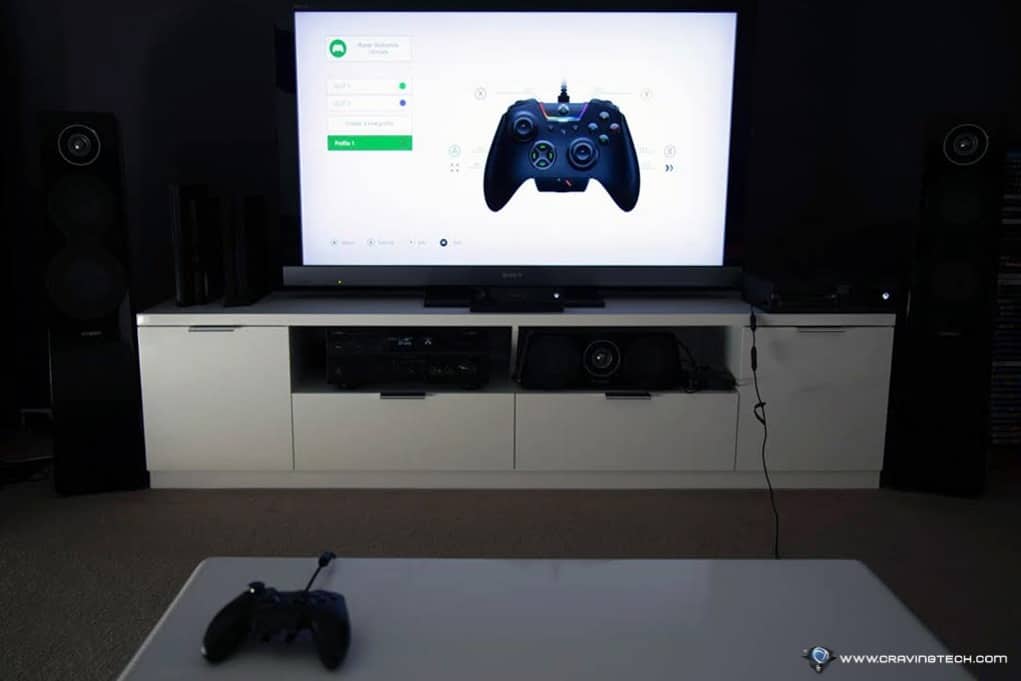 Razer Wolverine Ultimate Pros
+ Highly customisable buttons (plus more buttons)
+ Use premium Material (feels very solid)
+ Awesome Chroma Lighting
+ Lighter than Xbox Elite (weight-wise)
+ Quick Control Panel
+ Generous 12-month warranty (compared to Xbox Elite's 3-month)
Razer Wolverine Ultimate Cons
– Wired only (No wireless option for casual gamers)
Disclosure: Razer Wolverine Ultimate review sample was supplied for reviewing but all opinions are mine and not paid