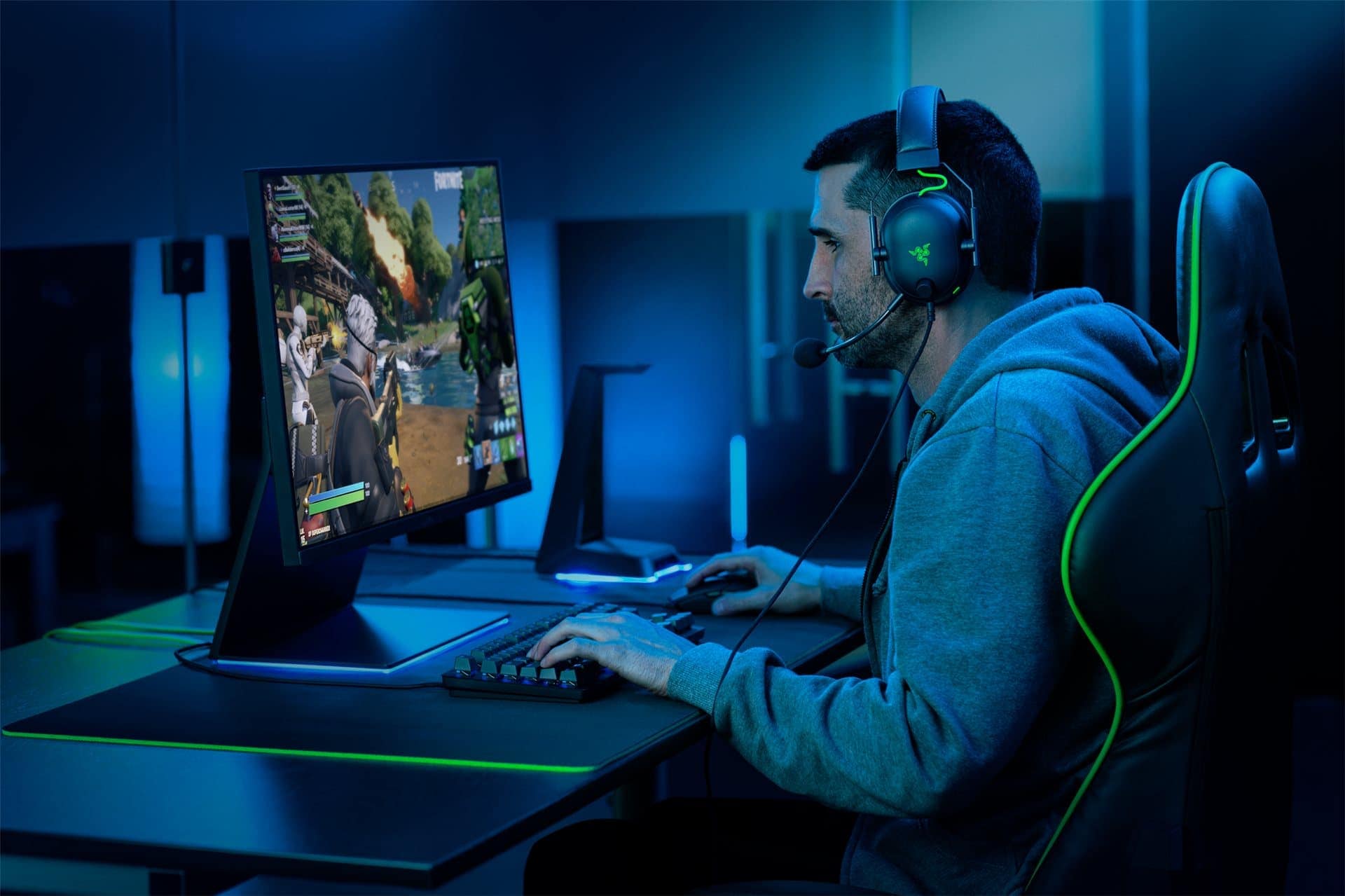 Razer BlackShark V2 is Razer's new esports headset featuring the all-new Razer TriForce Titanium 50mm drivers, Razer HyperClear Cardioid Microphone with USB sound card, advanced passive noise cancellation, and THX Spatial Audio.
The BlackShark V2 is a wired gaming headset, and was designed and tested with the help of top esport players.
Hearing where the enemies are coming from is everything, so Razer has developed a new 50mm driver for the best positional audio and I can't wait to try. Playing online, competitive FPS games requires pristine audio positioning and looks like the BlackShark V2 will not let you down. Plus, it has the advanced positional THX Spatial Audio.
Communication is also key to winning so the BlackShark V2 is equipped with a new custom-tuned microphone for clear communication. The microphone is a cardioid microphone which means it has a more focused voice pick-up area. Sounds perfect to remove the background noise of a mechanical keyboard, among other things.
The headset looks comfortable with soft, well-padded headband and weighs around 262 grams.
Razer BlackShark V2 is compatible with any 3.5mm jack enabled device including PC, Mac, PS4, Xbox One, Nintendo Switch, and smartphones. There is also a USB Sound Card included (for Windows 10 PCs only).
Razer BlackShark V2 Technical Specifications
Headphones
Frequency response: 12 Hz – 28 kHz
Impedance: 32 ? @ 1 kHz
Sensitivity (@1 kHz): 100dBSPL/mW,1KHz
Drivers: Customized Dynamic 50mm Driver
Inner ear cup diameter: 65 x 40 mm / 2.56in x 1.57 in
Connection type: 3.5mm with USB sound card
Cable length: 1.8 m / 5.91 ft.
Approx. weight: 262g / 0.6lbs
Oval ear cushions: Breathable memory foam cushions
Microphone
Frequency response: 100Hz-10KHz
Signal-to-noise ratio: 60dB
Sensitivity (@1kHz): -42dB V/Pa,1KHz
Pick-up pattern: Unidirectional
On-earcup Controls
Volume up and down
Mic mute on/off toggle
Audio Usage
Audio Usage: Devices with 3.5 mm audio jack
Audio Usage + USB Sound Card: Devices with USB port
Razer BlackShark V2 is available now for AU$174.95 at Razer.com and retailers around Australia.