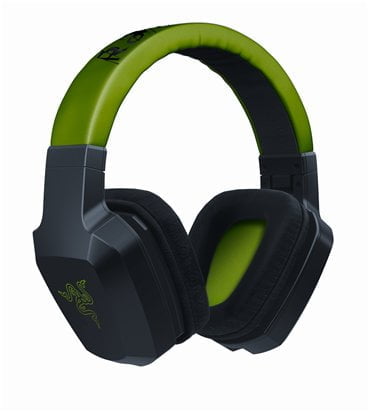 Razer Electra – Who says that Razer only deals with gaming peripherals? Gamers don't only play games, they listen to loud thumping music or soothing ones too. If you are the former (listening to loud thumping music, that is), then Razer Electra delivers a powerful bass depth and crisp clear sound without satisfying comfort for you.
Oh okay, maybe you are playing games in a handheld game console and just want to find a good speakerphone to accompany you because you can't just carry that 5.1 surround sound system you have?
Razer Electra features an optimally positioned ear cups and thick leatherette ear cushions for a great passive noise canceallation from the outside world and keeps you immerse in it. It's built for maximum comfort with a flexible headband structure and lightweight frame. So whether you are playing games or listening music with the Razer Electra, you can be hooked up for hours comfortably.
According to Robert "RazerGuy" Krakoff, President of Razer USA:
When true gamers step away from their computers, they don't stop gaming.  The Razer Electra was designed to be the gamer's trusty audio sidekick, powering their favorite songs and intensifying mobile games with deeper bass and richer sounds.
Razer Electra also comes with a detachable audio cable and inline microphone cable.
It can be plugged to almost any audio device that comes with a 3.5mm audio jack (such as your iPhone, iPad, computer, or other phones and media players) so you can use Razer Electra both at home or on-the-go.
Another cool product from Razer and I haven't even had a chance to review the Razer Chimaera 5.1 yet :) (Reviewing the new Razer Mamba 4G dual sensor at the moment – watch my Razer Mamba 2012 unboxing video)
Price: US $59.99
Availability: October 2011