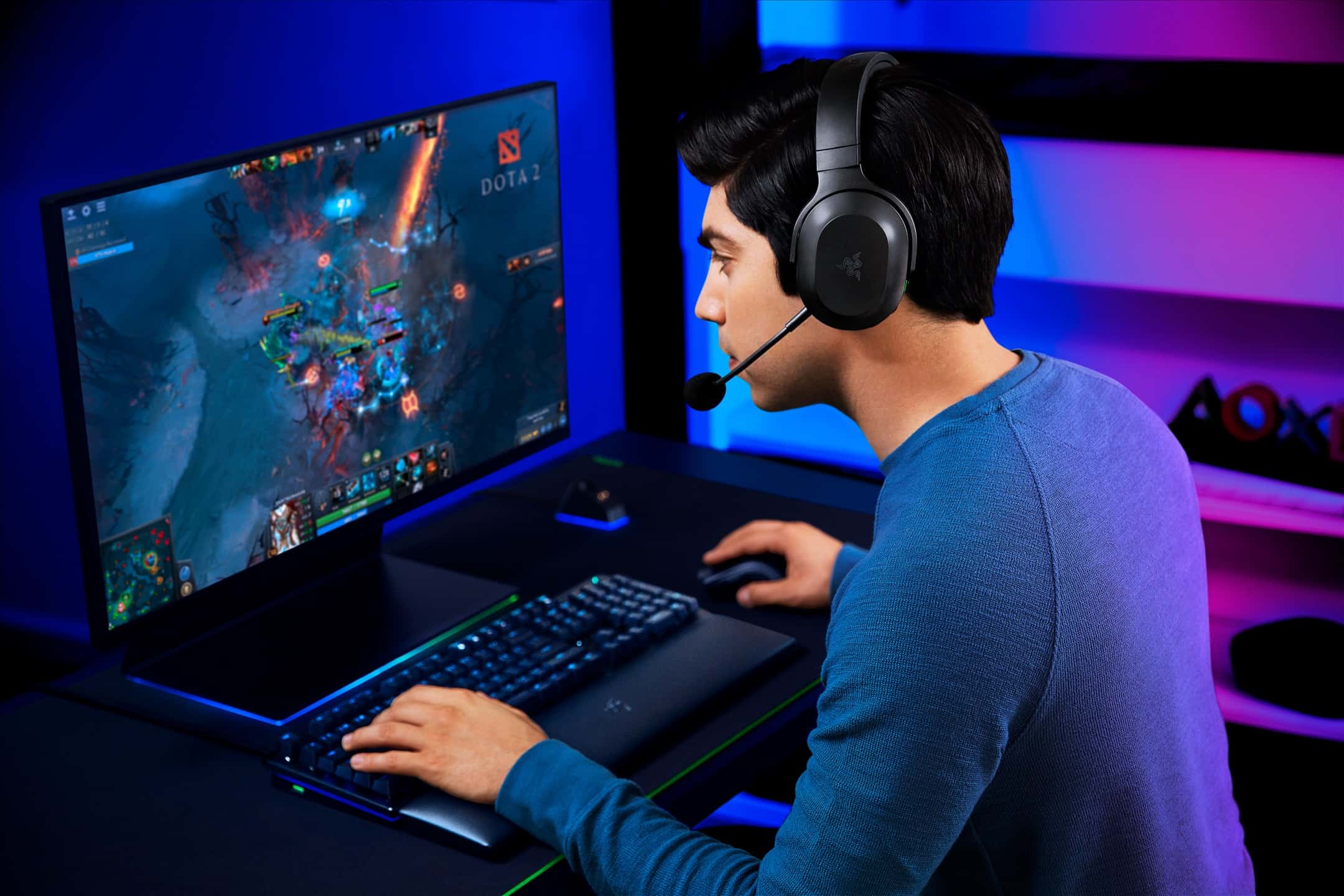 Most gamers own and game in multiple devices. I myself have a Gaming PC, PlayStation 4, Nintendo Switch, and obviously phones and tablets at home. Wouldn't it be nice if you just have one wireless headset that you can use in all of these devices rather than having to spend and buy separate ones?
With Razer's latest Barracuda X Wireless Multi-platform Gaming and Mobile Headset, you can.
The Barracuda X is an all-purpose, 4-in-1 wireless headset compatible with PC, PlayStation, Nintendo Switch, and Android devices.
It's equipped with ultra-low latency wireless connection, Razer TriForce drivers, and a detachable Discord-certified Razer HyperClear Cardioid microphone. And with a weight of just 250 grams, it's the perfect gaming headset to be used both at home and on the go.
Comes with all the necessary accessories so you can game in any of the supported platforms, you can use the Barracuda X right away: a wireless USB-C dongle, USB-C to USB-A adapter cable (for those with non-USB-C port), and a 3.5mm jack option for wired devices.
Razer Barracuda X has a battery life of up to 20 hours of continuous use so you can hop on from one game to the other without having to recharge for the day (well, unless you game for more than 20 hours non stop).
Razer Barracuda X Full Specifications
Headphones
Frequency response: 20 Hz – 20 kHz
Impedance: 32 ? @ 1 kHz
Sensitivity: 96dBSPL/[email protected] by HATS
Drivers: Customized Dynamic 40mm Driver
Inner ear cup diameter: 60 x 40mm
Connection type: USB Type C or wired 3.5mm connection
Cable length: 1.5m / 4.92 ft
Approx. weight: 250g / 0.55lbs
Oval ear cushions: Full-ear coverage with fabric and plush leatherette, for sound
Isolation and comfort
Microphone
Frequency response: 100 Hz – 10 kHz
Signal-to-noise ratio: ? 60 dB
Sensitivity (@1 kHz): -42 ± 3 dB
Pick-up pattern: Unidirectional
Discord-certified
On-earcup controls
Volume up and down
Mic mute on/off toggle
Audio Usage
Wireless audio usage: USB-C dongle
Wired audio usage: 3.5mm analog
Surround sound: Only available on Windows 10 64-bit
Razer Barracuda X retails for AU$149.95 and available now on Razer's website and authorised retailers around Australia.