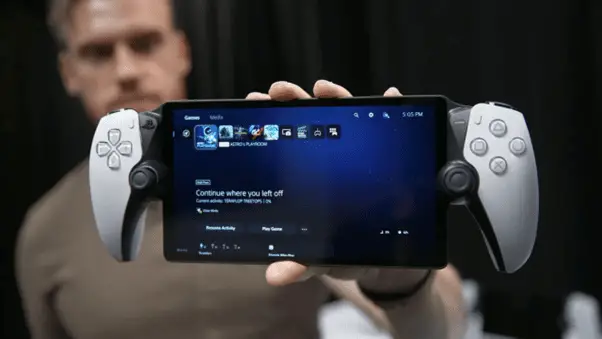 Note: This is a guest post written by Jeeva Shanmugam. You can reach him on Instagram, X, or email. The PlayStation Portal, Sony's most recent gaming console, has received an official announcement. By enabling users to stream their favorite PlayStation 5 games onto a handy portable screen, this ground-breaking handheld gaming device is ready to transform the gaming experience.
This cutting-edge technology, which was codenamed Project Q during its development, first caught the public's attention during a compelling State of Play presentation in June 2023. Here are the further details about the PlayStation Portal.
Key Highlights:
Sony unveils the PlayStation Portal, a revolutionary handheld gaming device enabling streaming of PS5 games to a portable 8-inch LCD screen.
DualSense controller's haptic feedback and adaptive triggers enhance immersion, while Wi-Fi connectivity offers seamless gameplay at up to 60fps.
Launching at $199.99, the PlayStation Portal grants gamers the freedom to play their favorite PS5 games anywhere, revolutionizing gaming on-the-go.
PlayStation Portal: Things You Should Know
The PlayStation Portal's stunning 8-inch LCD screen, which sports a spotless 1080p resolution, is at the heart of its allure.
This guarantees that gamers may take pleasure in their gaming adventures with breathtaking visual fidelity, even when they're on the go.
The device has a DualSense controller with outstanding haptic feedback and adjustable triggers to go along with this visual feast.
With the help of these cutting-edge controller functions, immersion will be improved and players will be able to feel the subtleties of in-game actions.
How the PlayStation Portal Works?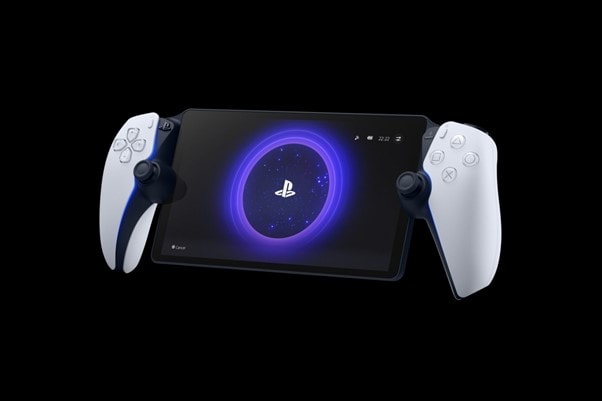 The PlayStation Portal depends heavily on wireless connections because it creates a seamless connection with the PlayStation 5 console over Wi-Fi.
The device can support gameplay at up to 60 frames per second thanks to this synergy, retaining the smoothness and responsiveness that gamers expect.
The PlayStation Portal is the best gaming device, but it is very important to understand that it is not a stand-alone console. Instead, it operates via being tethered to a PlayStation 5.
The PlayStation Portal's capacity to free gaming from the constraints of a single TV is a feature that really makes it stand out.
The portability of the PlayStation 5 gives gamers the freedom to take their gaming experience anywhere in their home.
The PlayStation Portal gives players the freedom to play without bothering others, whether they are looking for a change of scenery or want to integrate gaming with a shared living space.
The PlayStation Portal's dynamics are the result of a complex orchestration that streams PlayStation 5 games directly from the device.
The PlayStation 5's Remote Play feature, which has been expanded to incorporate this handheld innovation, is used to achieve this functionality.
In order to extend the reach of gaming experiences, a technology called Remote Play enables game streaming to a variety of gadgets like smartphones, tablets, and desktops.
Who is the PlayStation Portal for?
The PlayStation Portal makes it easy and seamless to switch between playing games on a PS5 system and a portable device. The PS5 DualSense controller is used by the device, guaranteeing a seamless transition between gameplay experiences.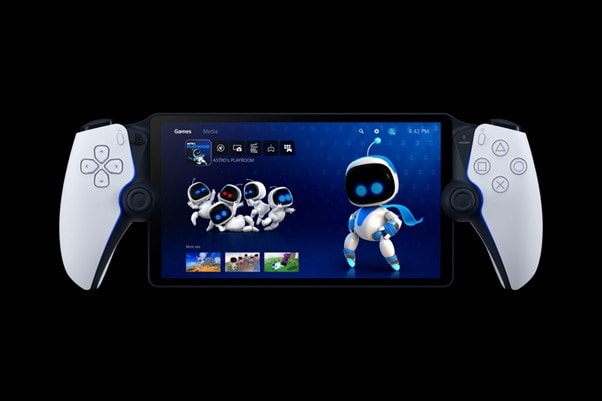 The DualSense controller's adjustable triggers and haptic feedback are carried over to the PlayStation Portal, ensuring an immersive gaming experience on any device.
Gamers who long for the freedom to enjoy their favorite PlayStation 5 games while on the go have been the target audience for the PlayStation Portal.
It also accommodates people who live with others and want to play games without taking up any of their shared living space. This creative approach offers a way for individuals to enjoy gaming privately without bothering other people.
PlayStation Portal Pricing and Availability
The PlayStation Portal's ability to play any PlayStation 5 game is a crucial feature that strengthens its allure. The wide variety of gaming possibilities available to players makes it a great platform for both enduring favorites and cutting-edge gaming endeavors.
The PlayStation Portal is planned to be released later this year with a suggested retail price of $199.99. To fit their aesthetic preferences, potential customers can pick between black and white color alternatives.
Wrapping It All
In conclusion, the PlayStation Portal ushers in a handheld dimension to PlayStation 5 gaming, opening a new chapter in gaming innovation. An outstanding gaming experience is provided by a combination of its many features, including a high-resolution 8-inch LCD screen, the responsive qualities of the DualSense controller, and Wi-Fi connectivity. Later this year, this pocket-sized console will make its debut, introducing players to a brand-new world of interactive entertainment.