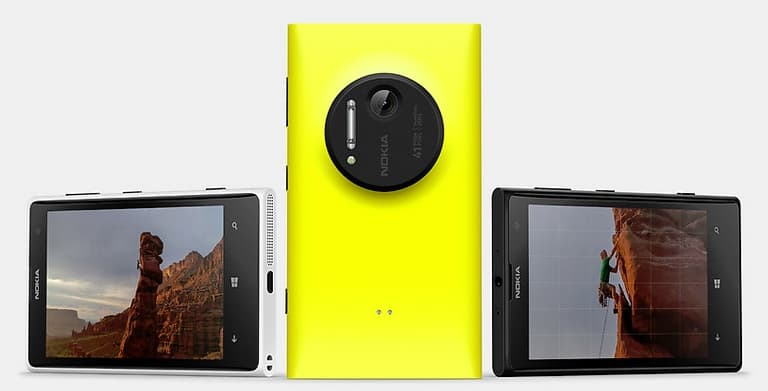 Will Nokia Lumia 1020 be coming to Australia, you asked? Yes, it will! From the official press release today, Nokia has confirmed that the Nokia Lumia 1020 will be available from Telstra and major retailers on the 17th of September 2013, or Optus from the 1st of October. RRP is AUD 899.
Nokia Lumia 1020 is the best Windows Phone 8 smartphone  at the moment and it has received many glowing reviews from the public, thanks to the awesome camera optics.
For photo taking enthusiasts, you can also grab a Nokia Camera Grip, an accessory that adds more battery life to the Lumia 1020, a two-stage shutter key, and also a tripod mount (who needs DSLR anymore, right?). The Nokia Camera Grip can be purchased at AUD 89.95 in October 2013.
Telstra and Optus will only be storing Black at this stage but let's hope they decide to grab the Yellow and White colors as well.