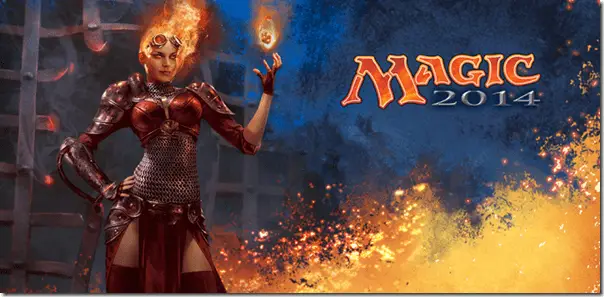 Magic the Gathering: Duals of the Planeswalkers 2014 on iOS and Android – For many nerds, the trading card game Magic: The Gathering is right up there with Dungeons and Dragons or the Pokemon games – iconic franchises that have appealed to generations of gamers and remain popular today.
Wizards of the Coast, the makers of Magic, have proved particularly adroit in ensuring that their creation reaches as many people as possible, with the physical card game backed up with an online equivalent and a more simplistic Duels of the Planeswalkers game on PC and consoles.
This week marks the release of a new title, Magic: The Gathering Duels of the Planeswalkers 2014, or Magic 2014 for short. The big draw of the game this time around is that it's finally available on Android and iOS, so I decided to give it a shot and bring you my first impressions.
There are two things you'll notice when downloading the game. The first is that this game's free – at least initially. The second is that the game weighs in at a mighty 1.2 GB, an amount that prompted me to clear out my Galaxy S4's internal storage by moving apps to the microSDHC card. Once the download is complete, you can enter the game for the first time and check out the options available.
Without paying, you've got access to two modes: a single player campaign mode and a single player 'sealed draft' campaign. The first option provides you with a green creature-focused deck, while the latter allows you to construct your own deck from a number of randomised booster packs. The single player campaign starts with a nice tutorial, which teaches you how to play the game as well as the touch-based game interface.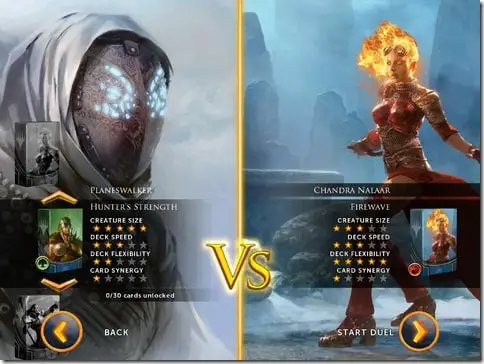 Overall, this interface works well – I was expecting things to be difficult to play on a smaller-sized screen, but the touch targets were large enough and zoom options were always available. You're also able to pause the in-game timer whenever you like, in order to get a closer look at a new card that's shown up in your hand or on the field, which ensures things aren't too stressful. Cards aren't really animated in any way, but the simplistic look allows the traditionally complex game of Magic to be represented more easily.
After the tutorial levels are completed, you get your first (and really only) chance to play out a real game of Magic against a competent AI opponent, which is a lot of fun and speaks well for the rest of the game.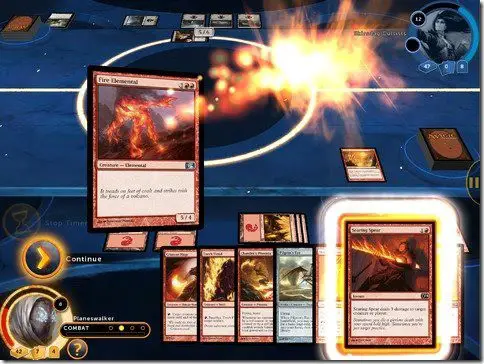 Once that's done though, the only other option is that sealed draft mode. Again, the interface is well designed here and there are some helpful options to automatically complete a deck or add land cards if you're not sure what to do. Sadly, you can only use this deck against one opponent, who plays nothing but white lands and 1/1 flying creatures – hardly a realistic (or indeed legal) encounter.
For anything further – including proper single player campaigns that allow you to collect more cards and decks, one-on-one ad-hoc multiplayer, challenges and custom matches – you'll need to pay $10. I've yet to make the jump, but I feel it'd be worthwhile for fans of the game that want to play on the go – and that's a much stronger argument than exists for the console or PC versions.
So that's what I think – a well designed, good looking game with a slightly questionable price point. If you've got the space, I'd definitely advise giving the free content a try!