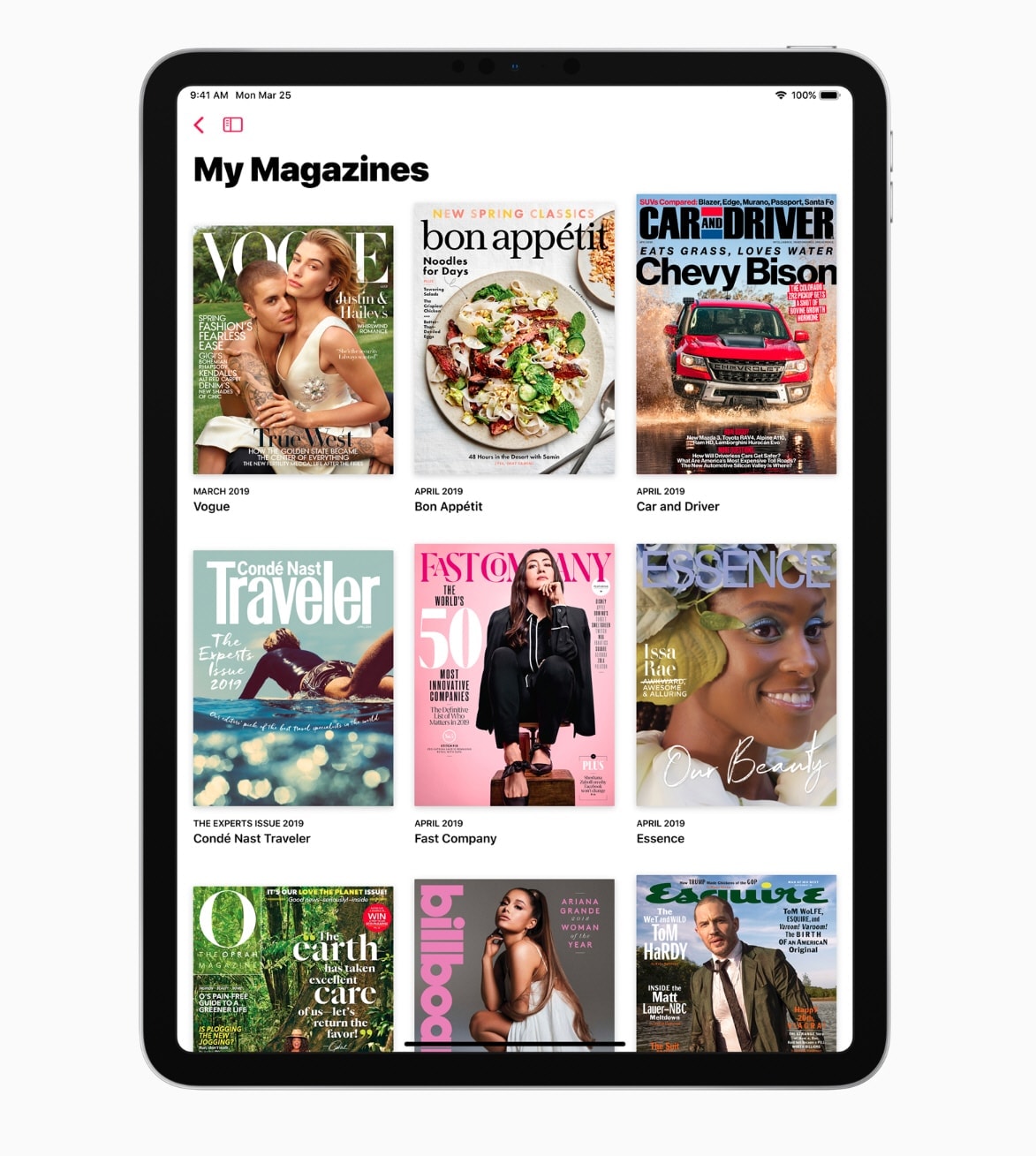 Apple News has been the number one-go-to news app for many iPhone and iPad owners. But digital magazine subscribers would have to install a different app and also pay a different subscription for every single magazine out there. These horrors are now over.
There are over 300 magazines are available on the new Apple News+, like Men's Health, Cosmopolitan, Time, and more. And all these, will be available for perusal within one single app.
But what makes Apple News+ different to other magazine apps out there? Here are some of its best features.
Live Magazine Covers
Instead of a static magazine front page cover, Apple News+ supports live cover, giving you a more enticing cover to click on. While this will not persuade me to read a magazine just because it has an amazing front page cover, well, someone else might.
Accessible Table of Contents
Easy access to table of contents or the index page, so you can quickly go to the content or section you want in a magazine issue.
Automatically Download Most Recent Issues
Whenever your favourite magazine has a new issue, Apple News+ will automatically download it to your device, so the issue will always be ready when you need it (i.e when there is no internet connection). It comes in handy when you are commuting, or flying for a business trip.
Personally Curated
Like News, articles & previews from magazines are personally curated by the editors at Apple, making sure you get the highlighted topics and interesting articles from many magazine issues.
For us, it's personalised and give us a tool to discover new kinds of magazines and publishers.
Include Newspaper & Digital Premium Subscription
Los Angeles Newspaper & Wall Street Journal are accessible, along with digital premium articles from Tech Crunch, and hopefully more will be added such as local newspaper within this single app and service.
Privacy
Apple promise that they don't track what you read and also don't allow advertisers to track you. Everything stays on your device.
Ever have seen Facebook ads scarily showing what you've been browsing recently? Yup, we all know how it feels.
Pay a monthly fee, get ALL magazines for the whole family
Imagine having to separately pay for the magazine subscriptions monthly PER magazine? This is definitely the bomb: With Apple News+, you pay once (US $9.99) and get ALL magazines. This one is definitely unexpected.
Even better – Apple News+ also supports Family Sharing so you pay a one time fee, but all magazines within the News Plus will be shared to the whole family. Each family member will have their own favorites and recommendations too.
---
Apple News and Apple News+ are available today in United States & Canada (through iOS 12.2 update), but for Australia, we'll have to wait until later this year.