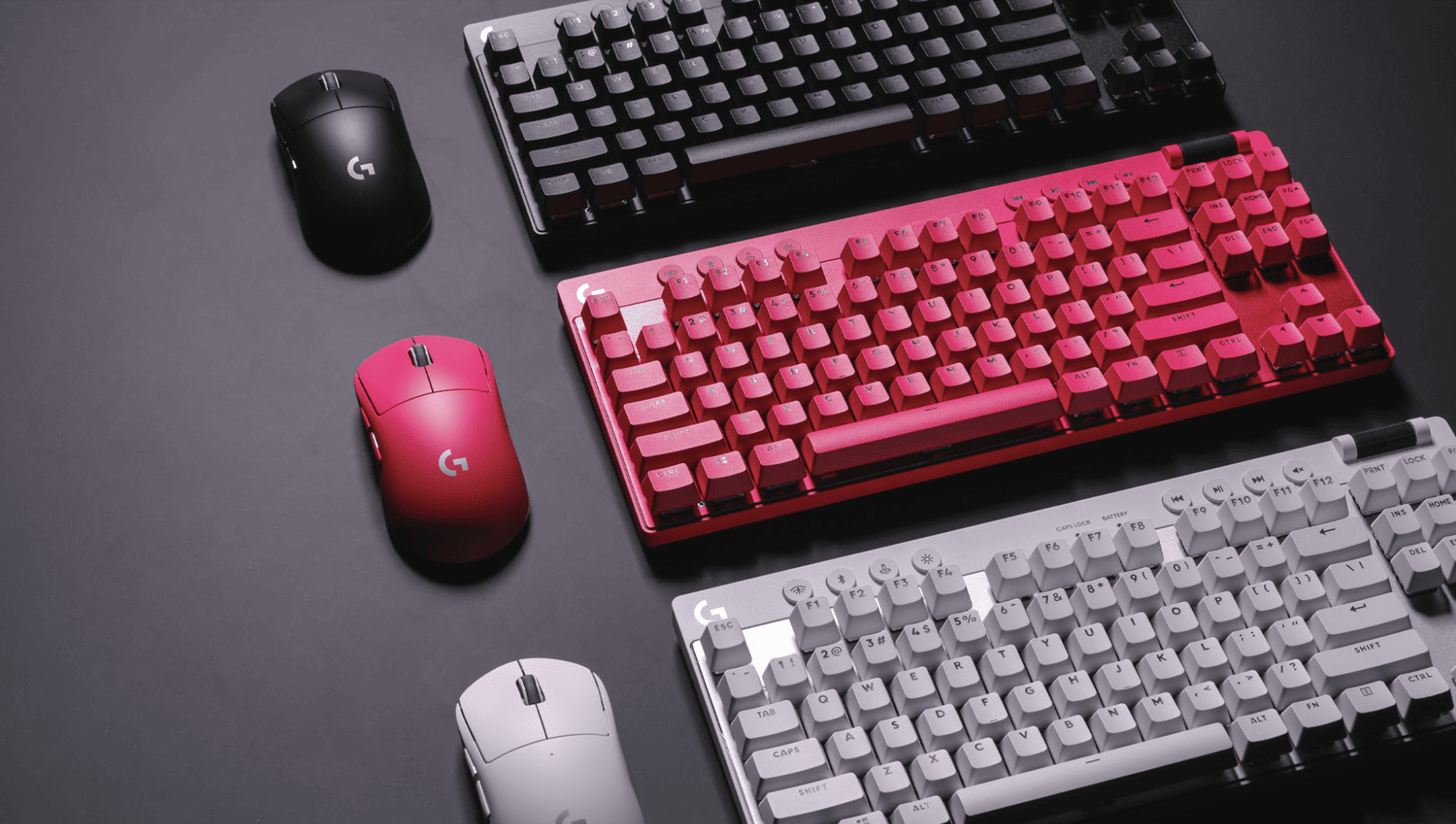 Logitech G, a subsidiary of Logitech and a pioneer in gaming technology and equipment, today revealed its latest additions to the renowned PRO Series range: the Logitech G PRO X TKL LIGHTSPEED Keyboard and the Logitech G PRO X SUPERLIGHT 2 Mouse.
We have seen and also reviewed the latest Pro Series Wireless Headphones, the Logitech G PRO X 2 (make sure to check our review out) but it's glad to see that we'll be getting the mouse and keyboard as well to complement. The new products now provide a comprehensive PC performance package, including mice, keyboards, and headsets.
For the past three years, Logitech G has collaborated with some of the most proficient esports professionals globally to develop the next wave of PRO Series equipment.
The Logitech G PRO X SUPERLIGHT 2 Mouse features cutting-edge LIGHTFORCE Hybrid Switches, a blend of optical-mechanical switch technology, and the latest HERO 2 Sensor, supporting tracking at over 500 inches per second and up to 32,000 DPI. The mouse maintains a weight of just 60 grams and offers additional elements such as USB-C, 95-hour battery life, and POWERPLAY compatibility. So, if you still have that POWERPLAY Wireless Charging System mat, it should work great with the new mouse too.
Similarly, the Logitech G PRO X TKL LIGHTSPEED Keyboard is tailored for professional play. It offers a tenkeyless design, programmable keys, RGB lighting with LIGHTSYNC, and Logitech G's trusted LIGHTSPEED wireless technology. Players also have the option to connect via Bluetooth or an included USB-C to USB-A cable.
Advanced configuration options in the new PRO Series include a revamped sensitivity UI in G HUB and Onboard Memory Management software (OMM), offering enhanced DPI settings, report rates, and more.
Committed to Sustainability Logitech also focuses on sustainability by using certified post-consumer recycled plastic and FSC™-certified paper packaging. All Logitech G products are certified carbon neutral.
Pricing and Availability
Available in pink, black, and white, the PRO X TKL gaming keyboard is priced at AU$369.95, the PRO X SUPERLIGHT 2 gaming mouse at AU$299.95, and the current PRO X 2 gaming headset at AU$449.95. All products are now available on LogitechG.com.