Note: This is a guest post written by Jeeva Shanmugam. You can reach him on Instagram, X, or email –Even though the iPhone 16 is still a year away, rumors and conjecture regarding the upcoming model are already becoming heated. Every new version of the venerable smartphone is keenly anticipated by Apple fans and tech lovers around the world, and the iPhone 16 is no exception.
Apple's flagship product has a history of pushing the envelope in terms of innovation and design, continually establishing the benchmark for the sector. We will discuss all we currently know about the impending iPhone 16 in this article, based on reports from dependable sources.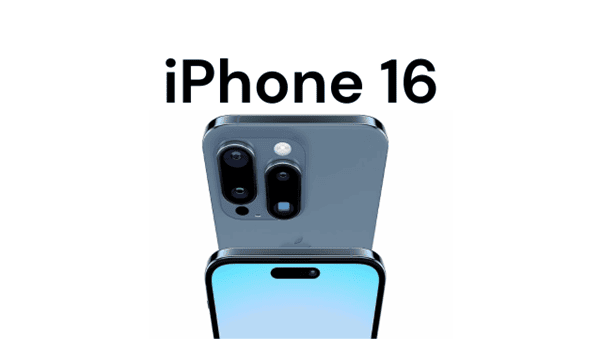 Let's explore the enticing possibilities that await Apple's upcoming mobile technologies, from new features to design adjustments and prospective improvements.
iPhone 16 Models: Expected Features
Design:
Although the iPhone 16's appearance has not yet been announced, there have been rumors about potential design alterations. One theory is that it could have a hole-punch screen, unlike the large pill-shaped dynamic island it could have like several Samsung and Google phones. This would take the place of the notch and make the iPhone look more svelte.
But I don't think it is true, because it is obvious that Apple will never jump into another design in just a year after introducing the dynamic island on the vanilla iPhone 15s.
Display:
A display with a resolution of 2532×1170 pixels and a pixel density of 458ppi is anticipated for the iPhone 16. However, LTPO Pro, a novel display technology, is rumored to be present in the vanilla iPhone 16 and 16 plus other than the iPhone 16 Pro and iPhone 16 Pro Max. A variable refresh rate could be made possible by this technique, extending battery life and enhancing animation quality.
Computing Power:
It is obvious that the Pro model would get an upgraded next-gen chipset the A18 Pro and the A17 Pro Bionic chipset is said to power the iPhone 16 and 16 Plus. According to Apple rumors, it may be still manufactured using a 3nm technique, which would make it speedier and more effective than the A17 Pro Bionic chip.
Camera:
The iPhone 16's camera system is anticipated to be similar to the iPhone 15's, with a single front camera and a triple-lens rear camera. There are, however, rumors regarding conceivable camera improvements. A new periscope zoom lens could be included in the iPhone 16 Pro versions, enabling higher zoom capabilities without compromising image quality.
Battery:
It's anticipated that the iPhone 16's battery life will be comparable to that of the iPhone 15. A new battery technology called lithium-ion phosphate (LFP), which is being utilized in some electric vehicles is allegedly being developed by Apple. Potentially, this approach could result in major battery life increases.
Software:
iOS 18, Apple's next-gen mobile operating system, will ship with the iPhone 16. It's expected that iOS 18 will include a number of new features, as well as improvements to the Messages app, Focus modes, and Lock Screen. Which will be discussed in detail in the coming months.
iPhone 16 Models: Expected Pricing
Regarding cost, it is predicted that the iPhone 16 will follow a pattern similar to that of its predecessor, the iPhone 15. This suggests that the iPhone 16's base model's starting price will probably be about $799. The beginning costs for the more sophisticated iPhone 16 Pro and iPhone 16 Pro Max are anticipated to be about $999 and $1,099, respectively.
But since Apple removed base storage models this year, we can also expect a push to a higher-end storage model for the next year which is 256 GB for all 4 models.
iPhone 16 Models: Release Date
It is safe to assume that the iPhone 16 will be released in September 2024 because Apple has a habit of releasing its new iPhone models in September. However, it's crucial to remember that unanticipated factors, such as supply-chain disruptions or potential effects from unforeseeable events like the continuing COVID-19 epidemic, might potentially cause delays in the release timeline.
This means that even while September 2024 appears to be a realistic date for the introduction of the iPhone 16, there is always a potential that it may be delayed as a result of these outside circumstances. Like many other businesses, Apple might need to modify its strategies in order to overcome any difficulties.
iPhone 16 Models: Additional Rumors
There are a few other intriguing possibilities for the impending iPhone 16, in addition to the speculative possibilities already discussed. One of these options is the incorporation of a brand-new Touch ID sensor beneath the display.
Users would benefit from the simplicity of unlocking their phones and approving payments without relying entirely on Face ID for identification if this functionality becomes a reality.
A fascinating report regarding Apple's research of a foldable iPhone is going around. Even while it's unlikely that we'll see a foldable iPhone in 2024, it's important to note that Apple is apparently researching this concept for upcoming iPhone generations, which might open up new form factors and functionalities.
Wrapping It All
In conclusion, there is growing interest in Apple's iPhone 16, spurred on by rumors of exciting new features like the LTPO Pro display to vanilla models, next-generation chipsets, enhanced cameras, and cutting-edge battery technology for longer battery life as well as probable design modifications like a hole-punch screen.
It offers an alluring user experience when used in conjunction with the launch of iOS 18. Pricing is anticipated to be similar to the previous model, with a release date of probably September 2024. The prospect of an under-display Touch ID sensor and Apple's investigation into a foldable iPhone also heighten anticipation for the future of this venerable smartphone. With the iPhone 16, Apple fans and tech lovers have a lot to look forward to.