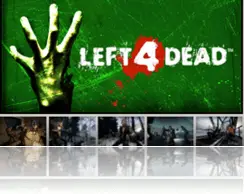 Just for this weekend only, you can purchase Left 4 Dead (a zombie shooter FPS game) for $49.99 $24.99 @Steam!
If you love shooting Zombies, don't miss this wonderful game from Valve. I'm sure my friend, Deimos, can tell you how wonderful and fun this game is :)
To buy the discounted price of Left 4 Dead, go to Left 4 Dead SteamPowered store.