iPhone 8 may support 4K video at 60 FPS with front & rear cameras https://t.co/kFPV20O526 pic.twitter.com/3bH4uLFCHd

— 9to5Mac ? (@9to5mac) August 3, 2017
Note: This is a guest post written by James Barret
Ever since Apple had announced the new iPhone 8, there have been many revelations made about the upcoming iPhone. Many of them were the intentional leaks while others were just rumours floating around.
It appears that the company had mistakenly revealed a new firmware update last week for the upcoming HomePod smart speaker which is expected to be made public by December. Two iOS developers, Guilherme Rambo and Troughton-Smith, dug through the code of that firmware update and they revealed quite a lot about what Apple is up to.
Besides, credible sources like Apple Pit have also been pushing updates through on the latest iPhone that is expected to arrive in September. Though we can't yet confirm what this flagship iPhone is going to be named, there is a lot that we can reveal about it at the moment. So, let's get on with everything that is confirmed about the upcoming iPhone by now.
1. It Appears That The Bezels Are Going Away
iPhones that we have had by now usually have thick, big borders at their screen's top as well as bottom for earpiece, home button, front cam and lots of different sensors.
But now this is going to change and we are expecting something like edge-to-edge screen without any obvious place to accommodate the home button. So, no bezels this time around!
2. It Will Ship With Facial Recognition Called 'Pearl ID'
Anyone would ask that if Apple is going to maximize its screen size then why it has left such big cut-out right at the top. (The leaked designs suggest the cut-out at the top.)
Well, probably, because there is going to be 'Pearl ID' i.e. face-recognition feature that Apple is set to introduce. Rambo and Troughton-Smith managed to find out quite a lot of things in the leaked firmware that referred to the introduction of facial recognition. There will be a new infrared camera which is expected to have its place on new iPhone's front.
Besides being able to see in dark, these infrared cameras are used quite often with facial recognition. The reason is that they have the capability of sensing the depth and can prevent anyone from using someone's picture in order to fool the facial scanner.
As of what we know by now, this new facial recognition feature will be called 'Pearl ID' and it will require you to scan the face twice for setting it up.
3. It Appears There Won't Be A Home Button
There was a blue-border silhouette revealed that suggested the new iPhone is going to get rid of the Home Button. The revealed code features an entry saying "deviceHasHomeButton" and there is zero in its answer. So, that's how programmers usually confirm that "there is no Home Button".
Throughton-Smith says that instead of a Home Button, he has found something that refers to "Home Indicator". It is basically a home button that resides virtually in the device and appears on the screen whenever needed. It remains hidden otherwise. If you have already used assistive touch accessibility feature then this may not sound alien to you.
And for those who wake their phones using Home Button, Throughton-Smith also found "tap-to-wake" option too. Probably, you'll be able to tap the screen anywhere just like Lumia phones from Microsoft and the phone will wake up.
4. It's Still Unclear Whether Touch ID Will Be There Or Not
The two iOS developers who revealed all the aforementioned things from the firmware leak were still unable to find anything related to whether the new iPhone is going to have fingerprint sensor or not.
As there won't be any Home Button in the flagship iPhone, so we'd probably not have an adjacent Touch ID sensor and according to Troughton-Smith, there is still no concrete evidence of Touch ID going under the display either. There were rumours earlier that Apple is trying to place the fingerprint sensor under the screen but there were also reports that they are finding it hard to go on with this integration.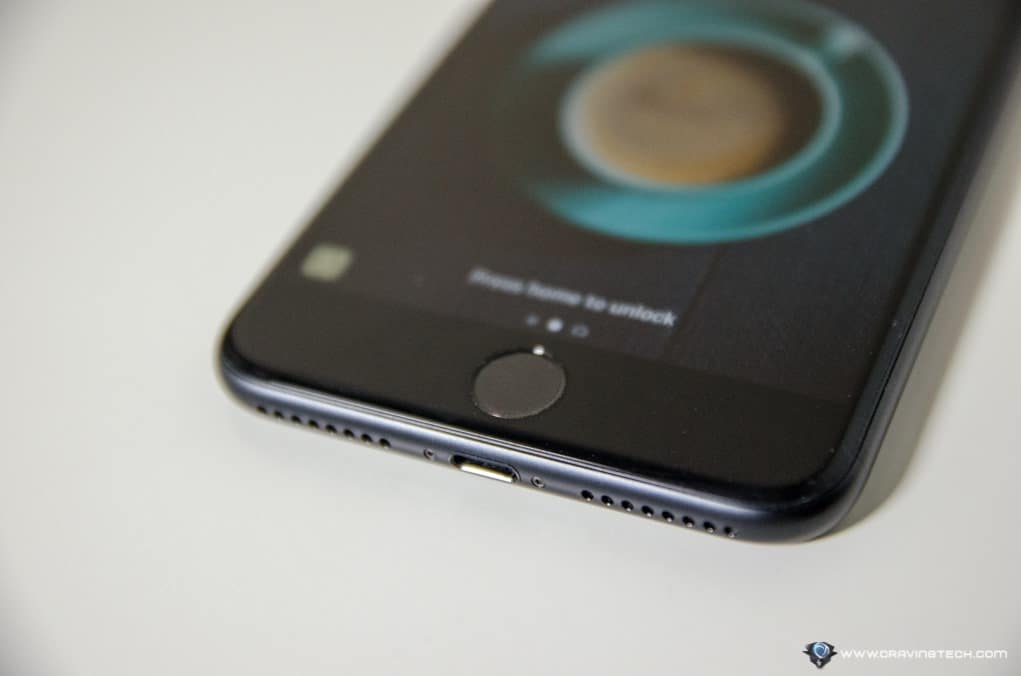 Though there is no evidence revealed yet that we'll be having Touch ID or not but it still means that something might be hidden deep inside and Troughton-Smith and his partner were not able to find it. So, we are simply not sure that whether Apple will still keep Touch ID in the new iPhone or would just let it go.
Though it is possible for Apple to introduce the Pearl ID facial recognition feature for identification purposes, but according to Rambo, as it appears, Pearl may not be used for the payments. The banks may not find it as trustworthy by now as is the case with facial recognition from Samsung. But we can't imagine an iPhone coming with effectively broken Apple Pay. So, Apple will surely come up with a work around for that particular situation.
5. There Will Be An All-New Status Bar
iPhone 8 Leak 'Confirms' @Apple's Biggest Secrets https://t.co/D9NGI4ga8L pic.twitter.com/Qhz43SDDbI

— #WinnieSun ® ?? (@SunGroupWP) August 4, 2017
The way camera cut-out appears to bisect the screen, it may create some havoc for the status bar of the new iPhone. It is where you normally have the important information related to battery life of your iPhone, the current time, and the signal strength that you are getting from your network provider.
Can you imagine, both the sides of camera cut-out to hold each part of new status bar? Well, that's exactly what Troughton-Smith has uncovered. According to him, the two small sections of the screen may even interact as well.
iPhone 8 concept explores how iOS 11 could reimagine the status bar and navigation https://t.co/jB9BefMd7i pic.twitter.com/Hpn7X5FW4r

— 9to5Mac ? (@9to5mac) August 3, 2017
So, that's quite a lot about the new iPhone. Though we don't really know whether it will be iPhone 8, iPhone Pro or iPhone X, but whatever it would be, it's ready to come up with a thorough overhaul. Just stay tuned, September is not too far and we'll soon find out everything about the new iPhone!