Zendure SuperMini GO Review – Portable power banks don't have to be boring. I mean, most of them look just like a piece of black, rectangular brick. But thankfully, Zendure has changed all that and designed a unique-looking, wireless power bank with MagSafe-compatible magnetic docking.
The Zendure SuperMini GO is a pocket-sized external battery with 10,000 mAh battery capacity and looks like a small, cute, retro digital camera. It has that compact, pocket-sized design for portability and also a leather lanyard that you can utilise.
Zendure SuperMini GO Review – Packaging Contents
Zendure SuperMini GO Review – Specifications
Battery Capacity: 10,000mAh 3.7V / 37Wh
USB-C I/O: supports PD 20W
USB-A output: supports 18W and Huawei SCP 22.5W fast charge;
Wireless charging output: 15W Max
LCD display
Zendure SuperMini GO Review – Design & Features
As I mentioned earlier, this compact power bank looks like a tiny, retro digital camera and it's aesthetically pleasing to the eyes. I especially like the power button which is masked as a camera shutter button. Its metallic look is striking and the lens part is not just there for the extra looks, but can hold your MagSafe-supported iPhone firmly.
And best of all, it supports MagSafe's 15W of wireless charging so you can charge your iPhone fast.
But if you don't have an iPhone 12 or 13, that's fine too. The power bank can also wirelessly charge Qi-compatible devices, including tablets. You'll lose that convenient, magnetic-attaching tech though.
You can also charge low-current devices like Bluetooth headsets and wearables (like smartwatches). You have to run this "X-Charge" mode by double-pressing the power button (this is because traditional power banks aren't normally compatible to charge low-power devices). You can either exit this mode by pressing the power button again or wait until the power bank automatically turn this mode off after 2 hours have passed.
A single USB-A with up to 22.5W and USB-C with PD 20W power output are available too to be used with a corresponding charging cable. They are not just there as optional charging methods though, because this thing can charge three devices simultaneously (but note that the charging output will go down if you do this).
To charge the power bank, you can charge it through the USB-C port and according to Zendure, it can be fully charged within 3.5 hours. It also supports pass-through charging so you can charge the power bank and your devices at the same time.
Another surprising design feature is the LCD screen. Its design is very modern and somewhat luxurious. The LCD screen will display the remaining battery life and charging status. Most power banks would just include a few tiny LEDs as the battery indicator, but Zendure goes all out here.
Having to know exactly how many percent of battery life the power bank has is definitely better than making the guess work with three or four light indicators. Plus, it just looks gorgeous.
As Zendure CEO and founder, Bryan Liu puts it: "When we design a product, the user experience is always at the forefront. Magnetic docking and 3-in-1 charging capabilities make SuperMini GO a joy to use, and we had a little fun with the aesthetic so we could deliver even more of that joy".
And the SuperMini GO is definitely fun and a joy to use. So, Amen to that. There are also tons of protection to make sure the safety of your device and itself.
Zendure SuperMini GO Review Conclusion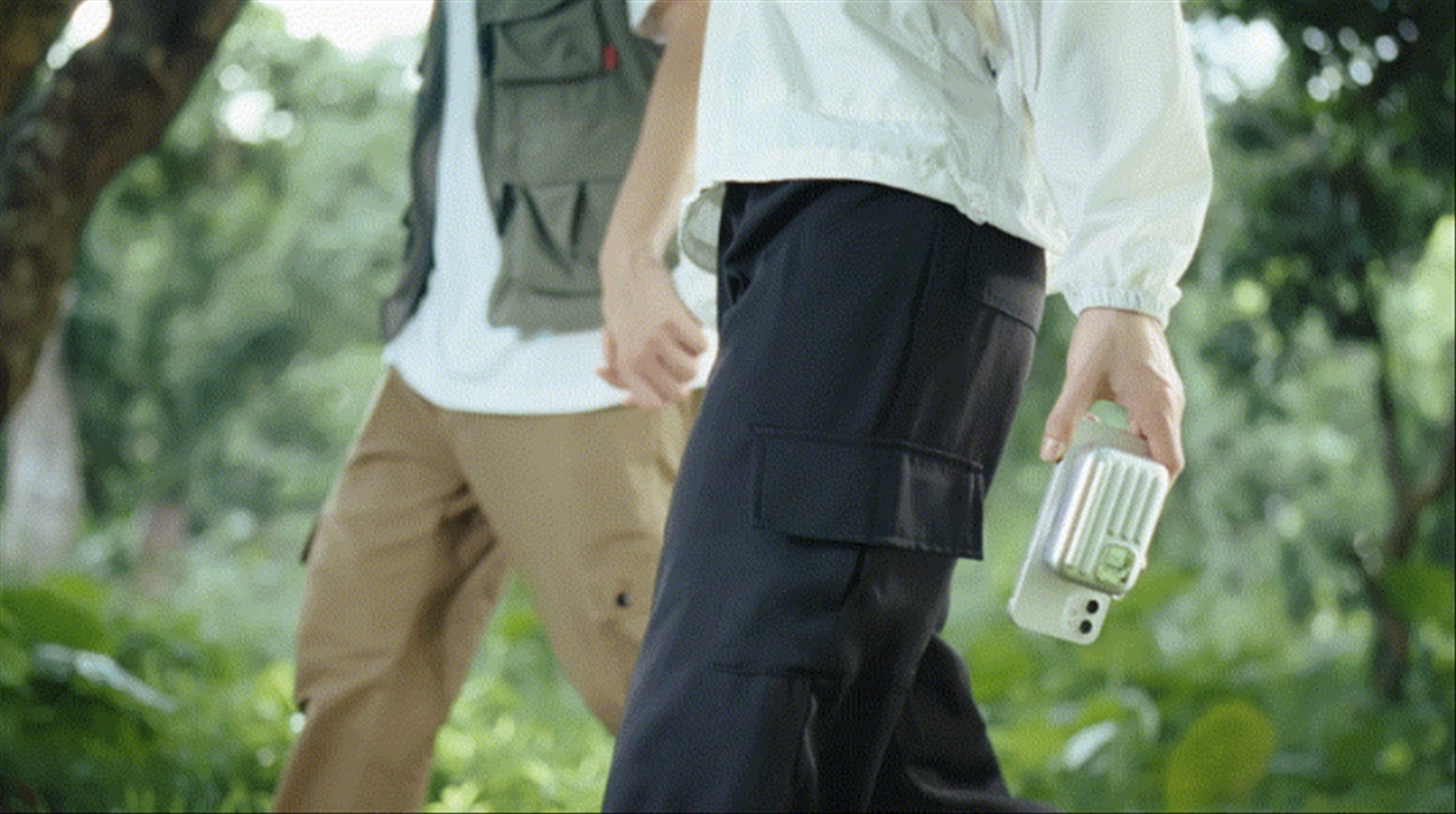 Zendure SuperMini GO is not just your ordinary power bank. Sure, it has all the things you like about a power bank: wireless charging, MagSafe compatible with up to 15W wireless charging, Qi wireless charging support, a USB-A port for compatibility but also supports up to 22.5W, and a USB-C that supports PD 20W. But there is more.
Zendure SuperMini GO is aesthetically pleasing to the eyes thanks to the mini, retro, digital camera look. It's very well-designed, fun to hold, and a joy to see. Combined with its charging capabilities, the Zendure SuperMini GO has become my most favourite power bank!
Disclosure: Zendure SuperMini GO review sample was supplied for reviewing
Zendure SuperMini GO Review
Summary
An aesthetically-pleasing, wireless, portable power bank with MagSafe and Qi support. It can charge fast both wirelessly and wired, plus compatible to charge low-power devices like earphones and smartwatches 
Pros
Very good design, very pleasing to the eyes
Compact
MagSafe and Qi support
Beautifully-designed LCD to display status
High-powered USB-A & USB-C
Well-protected