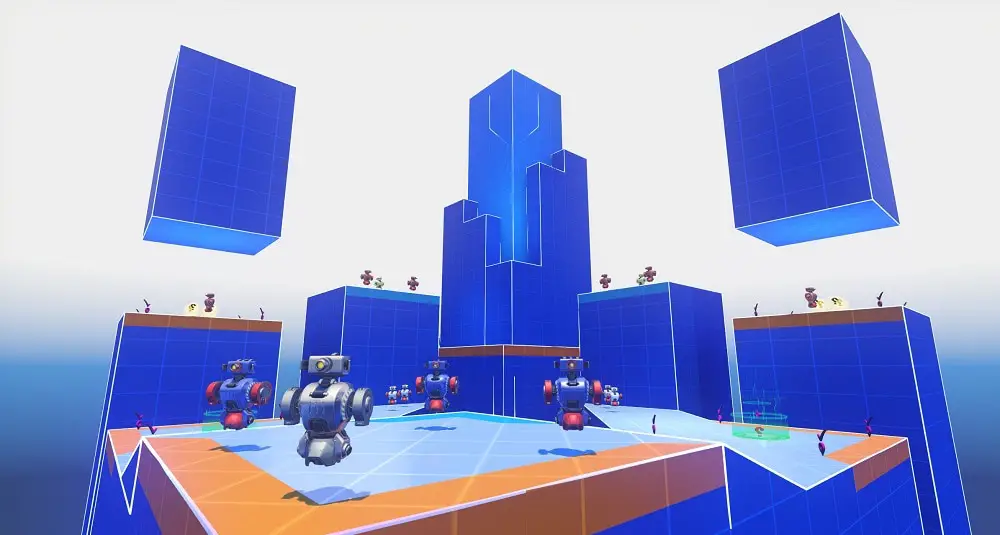 Hero Mastery is here to stay as a permanent single-player feature in Overwatch 2 that challenges you to complete exhilarating obstacle courses. Test your hero prowess with courses tailored for Mercy, Reinhardt, and Tracer. Sojourn and Winston will also join the ranks later this season. Your final score hinges on three elements: your speed to the finish line, the number of enemy bots you conquer, and the Emblems you collect along the way.
There are new training bots now which will push your abilities to the limit. For example, there are now Tank Bots with formidable barriers, Rocket Bots with devastating burst damage, and Sniper Bots for long-range threats. These are strategically positioned throughout the map, challenging you to adapt your tactics on the fly.
You can perfect those Hero Mastery score in two key ways: First, grab Emblems scattered across the course for bonus points, with Large Emblems offering a heftier score boost but presenting a greater challenge to obtain. Second, your speed determines a gold, silver, or bronze multiplier that, along with the Emblems collected, will decide your overall star rating.
Each hero offers three progressively difficult courses. Achieving at least a 3-star rating on the Recruit course unlocks the Agent level. A 4-star or higher rating on the Agent level is your ticket to the Expert course. Exclusive rewards await you for completion, including unique Player Icons, Name Cards, and bonus Battle Pass XP. Keep an eye on the Top 500 leaderboards to see how you stack up regionally.
To celebrate the launch, Blizzard is rolling out a limited-time Overwatch 2 event until 26 September AEST. You can earn exclusive rewards like a unique Weapon Charm, Souvenir, Spray, and Title by completing event challenges. New courses featuring Sojourn and Winston will be released in the coming weeks, so if your go-to hero isn't available yet, don't fret! Additional courses will be introduced in future seasons.
Hero Mastery is available on all platforms, entirely free for all Overwatch 2 players.
Overwatch 2 Mid Season Patch
And in additional, there is also a new, big patch coming to balance out the heroes and other bug fixes/updates. For a quick, useful summary, you can watch KarQ's video here: