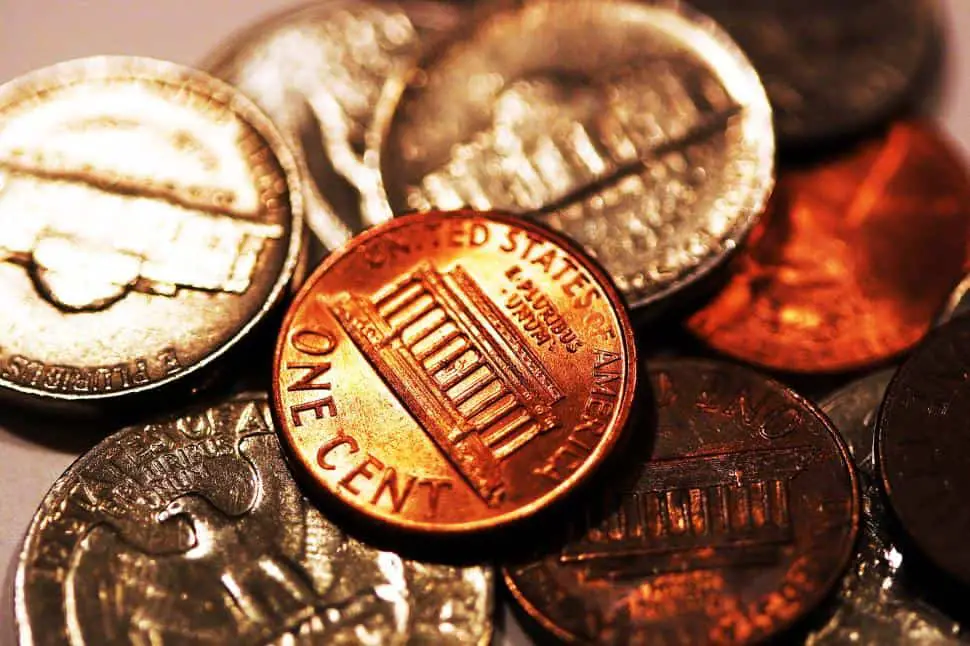 Note: This is a guest post written by Mary A
Cryptocurrency is still evolving in an attempt to find the middle ground between becoming the ultimate fiat currency alternative and a versatile technology with far wider applications than being of mere monetary value.
While Bitcoin continues to follow its volatile trend triggering all kinds of speculative investments, cryptocurrencies like Stellar Lumens (XLM) are emerging as entities of much more value in terms of their robust technology. Being fairly new to the cryptocurrency world, Stellar has managed to snag a position in the top digital currencies list this year. On April 6, 2018, it ranks 8th by the total market cap, which is over $3,5 billion, with the XLM to USD price of only $0.19.
With such a promising start Stellar is expected to further increase in value this year. Here is a peek into this new cryptocurrency and the ways to benefit from its popularity and rising value.
---
XLM as a New Cryptocurrency Option To Consider
Just like any other platform utilizing Blockchain, Stellar ensures fast and easy transfer of funds worldwide. The fundamental difference is that it can be used for minimal cost transactions by not only the general public but also corporate entities, payment networks, banks, etc. Being a hybrid blockchain platform, Stellar benefits one and all.
XLM has become popular because of the following factors:
XLM is cheap. It is traded at around $0.20 per coin, which makes Stellar Lumens a good investment tool for those who would like to enter the crypto scene and hedge against wild price fluctuations. This is a choice for investors who want to tread cautiously, given the threat of crypto bubble and other dire predictions that rock the crypto world.
Stellar is a cross-functional platform. The Stellar platform serves several purposes: 1) it can be used as a distributed payment network; 2) it is developed as a multi-currency transaction platform (both fiat and crypto); 3) it acts as an exchange platform for various digital assets; and finally 4) it is utilized as a platform for ICO launching.
Stellar allows for immediate cross-border transactions. Transactions are fast, take just 2-5 seconds, and can be done cross-border at a cheaper cost. Moreover, liquidity will not be an issue if prices of altcoins drop due to the efficient transactions.
The end of 2017 and the beginning of 2018 have seen Stellar Lumens rise in value from $0.11 to almost $1 (the peak rate was reached in early January, when the average price of XLM was over $0.93). Among the top players in the industry, the innovative cryptocurrency is available for trading across 30 different platforms.
How To Buy Stellar Lumens
Stellar Lumens have recently gained popularity. Still, not many exchanges support it – among them is a UK-based CEX.IO that allows to instantly buy XLM, as well as trade it against other cryptocurrencies or fiat. Here is what you need to do to become a happy owner of Stellar Lumens.
1.     Set up a Stellar Lumens Wallet
The first step in buying XLM is to get a wallet. You can do this in the same way as you do with Bitcoins or other altcoins. You download a compatible mobile/desktop/hardware wallet for Stellar Lumens. Once the download is complete, you have to open the file and generate an account. Make sure the file is saved properly.
You also need to backup the file using a separate hard disk drive or a computer. This will help in accessing the wallet if you accidentally lose the file or erase it.
2. Sign up with CEX.IO
CEX.IO launched Stellar Lumens trading in February 2018. It allows easy withdrawals and deposits and offers USD, EUR and BTC trading pairs with Lumens.
To open an account with CEX.IO, you need to register on the platform and undergo your identity verification as the exchange operates in compliance with AML/KYC rules. After the verification is passed, you will be able to make fiat or cryptocurrency deposits and proceed to XML purchasing.
3. Buy XLM with USD or EUR
At CEX.IO you can easily buy Lumens with a credit card or via bank transfer. All you need is to link a bank account or a credit card to your account at CEX.IO, deposit the intended amount in any fiat currency of your choice, and pick an appropriate purchasing method for Stellar Lumens.
You will be allowed to either make an immediate purchase through the Buy/Sell service or utilize a trading platform to place a custom order.
4. Buy XLM with Bitcoin
If you are no new to the cryptocurrency world and already possess some Bitcoins to be spent on Stellar Lumens, the process of buying will be much easier. Transfer the desired amount of Bitcoins to the account you already have with CEX.IO and you are all set to trade the BTC/XLM pair. 
5. Send XLM to the Stellar Lumens Wallet
Once you complete buying the necessary XLM, move it to your Stellar Lumens wallet by using the withdrawal option at CEX.IO. To confirm their presence in the XLM wallet, use the history feature.
With Bitcoin facing many uphill issues like high volatility, slow transaction speeds and excessive fees, a cheaper coin like Stellar Lumens may be considered as a worthy alternative. It's easy to access, and the innovative nature makes it a promising option.
However, the cryptocurrency industry is still young and fast-changing. The coin that is believed to have a steady investment potential today might lose its attractiveness tomorrow amid tight competition. So, it's always a good idea to conduct a thorough research and make informed investment decisions, especially when it comes to cryptocurrency.
Note: This guest post was written by Mary A