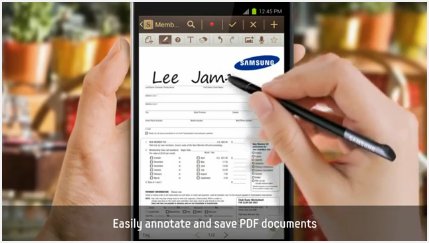 Samsung GALAXY Note will get an Ice Cream Sandwich update pretty soon (that is Android 4.0, in case you are wondering what I am talking about). When I was selected to be a part of the Samsung Street Squad campaign last year, the GALAXY Nexus I got already had the Ice Cream Sandwich on it whereas the GALAXY Note did not.
However, I'm happy to announce that if you own a Samsung GALAXY Note, you can upgrade your device to the latest Android operating system, the Android 4.0 Ice Cream Sandwich, in just a few weeks (Quarter 2, 2012, according to the press release I got from Samsung). In addition, Samsung also introduces a free Premium Suite, included in the Ice Cream Sandwich update for the Note.
What is this Premium Suite update on the GALAXY Note? It pretty much includes upgrades for its S Pen applications (such as the S Note and S Memo) with a bunch of new features and possibilities that was not in the GALAXY Note before. These updates take productivity to the next level as you can now create notes quickly using the new default templates (Note, Meeting Note, Idea Note, Magazine, Travel, Diary, and Recipe), create Stories, and do more funky things with it.
Draw, write, sketch, plan, create diagrams, organise, and beautify your notes with the sets of new tools provided in the Premium Suite. You can even write a beautiful letter or a card to your loved ones, away from those traditional boring emotionless plain texts.
Along with these sexy updates, the Ice Cream Sandwich update provides a more intuitive user interface, faster performance, Face Unlock, Snapshot, Photo Editor, and other great features.
To find out more about the Premium Suite included in the Samsung GALAXY Note Ice Cream Sandwich update, have a look at the video below:
The Ice Cream Sandwich + Premium Suite update for your GALAXY Note will arrive in Q2 2012.
Note: Sponsored by Samsung