Note: This is a guest post written by Jeeva Shanmugam – In times of disaster, emergency alerts on your iPhone are crucial for keeping us informed and safe. But occasionally, especially when they sound on our iPhone at inopportune times, these notifications may be irritating and distracting.
You've come to the right article if you're trying to figure out how to turn off emergency alerts on your iPhone. We'll walk you through each stage of the process in this post so you may tailor your alerts and notifications to your requirements and tastes. Whether you just want to reduce distractions or are sick of having critical meetings cut short by emergency alerts, we've got you covered. So let's get going.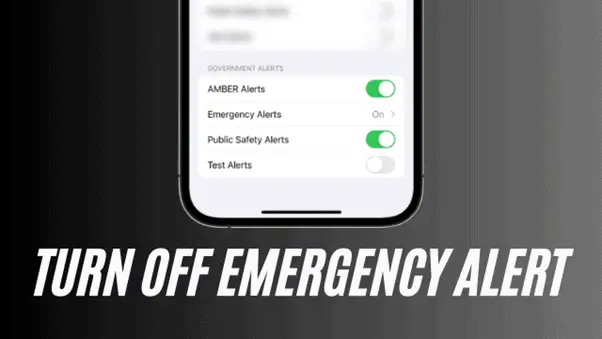 How to Turn Off Emergency Alerts on Your iPhone?
Here are the procedures to disable emergency alerts on your iPhone:
Step 1: Open the Settings app first.
You must first launch the Settings app on your iPhone. The Settings app may be found on your home screen.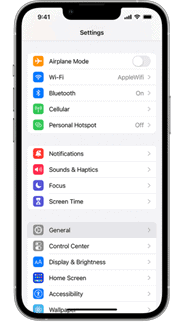 Step 2: Tap 'Notifications'
Once the Settings app is open, scroll down and select "Notifications." This will bring up a list of all the applications that may notify you.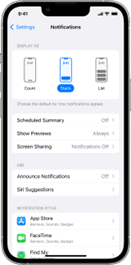 Step 3: Scroll to the bottom of the page
The 'Government Alerts' option may be found at the bottom of the Notifications screen  scrolling down. You will then be sent to the settings for emergency alerts.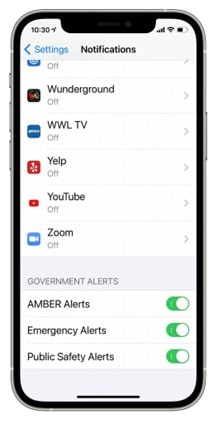 Step 4: Select which alerts to disable.
There are two sorts of notifications available in the Emergency Alerts settings: AMBER Alerts, Emergency Alerts, Public Safety Alerts, and Test Alerts. Depending on your desire, you can disable either one or both of them. Simply toggle off the switch next to the alert you wish to turn off to do this.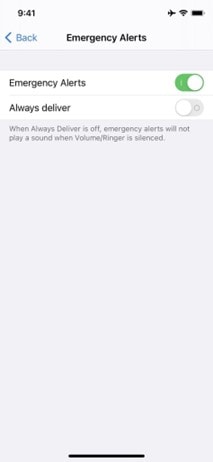 If you are a bit confused about which one to turn off, here is an overview of these two alerts
What are Amber Alerts on your iPhone?
Amber Alert on your iPhone is created to immediately alert the public about missing children who may be in danger. The method was originally used in the United States in 1996, and a number of nations have subsequently embraced it. To more effectively disseminate the news about missing children, several smartphones, and iPhones, have incorporated the Amber Alert system into their operating systems in recent years.
Amber Alerts are by default activated in the "Emergency Alerts" settings on an iPhone. Your iPhone will vibrate, sound an alert, and display a message on the lock screen when an Amber Alert is issued in your region. The message will include information on the kidnapped child, such as their name, age, and any other identifying facts, as well as specifics about the alleged kidnapper and any vehicles they could be using.
What are Public Safety Alerts on your iPhone?
Users of the iPhone may access the Public Safety Alerts feature to get timely information about crises and dangers in their neighborhood. The Federal Emergency Management Agency (FEMA) in the United States controls the emergency alert system integrated into the iPhone, which is how these messages are distributed.
Public Safety Alerts are delivered straight to the iPhone's integrated emergency alert system, so users don't have to download any extra applications or register for any services to get them. The Wireless Emergency Alerts (WEA) system, which is a component of the National Integrated Public Alert and Warning System (IPAWS), is used to distribute these notifications.
What are Test Alerts on Your iPhone?
The government can send emergency notifications to your iPhone via the tool called Test Alerts terrorism, natural catastrophes, or other situations involving public safety may be included in these alerts. They are intended to keep you informed and secure in emergency situations.
Test Alerts differ from Amber Alerts and other emergency Alerts that you could get on your iPhone. While Test Alerts are intended to check that the emergency alert system is operating as intended, Amber Alerts are meant to assist locate missing children.
When you get a Test Alert, a notice will show up on your iPhone's lock screen. If your phone is locked, you can still receive the alert, but if it's unlocked, you won't hear it or feel it vibrate.
Step 5: Verify Your Decision
You will get a window asking you to confirm your option once you have disabled the alert(s) of your choosing. To confirm, tap on 'Turn Off'.
Wrapping it All
That's it, with a few simple steps you can easily turn off emergency alerts on your iPhone. It's vital to remember that disabling emergency alerts might jeopardize your safety, particularly in the event of a natural catastrophe or other emergency.
Therefore, it is advised that you only disable emergency alerts if they are unnecessarily interfering with your normal activities. Simply follow the methods indicated above to flip the switch back on if you ever need to turn them back on.
Additionally, some emergency alerts, including Presidential alerts, are required by law and cannot be turned off. The purpose of these alerts, which are delivered by the president of the United States, is to let people know about national crises.