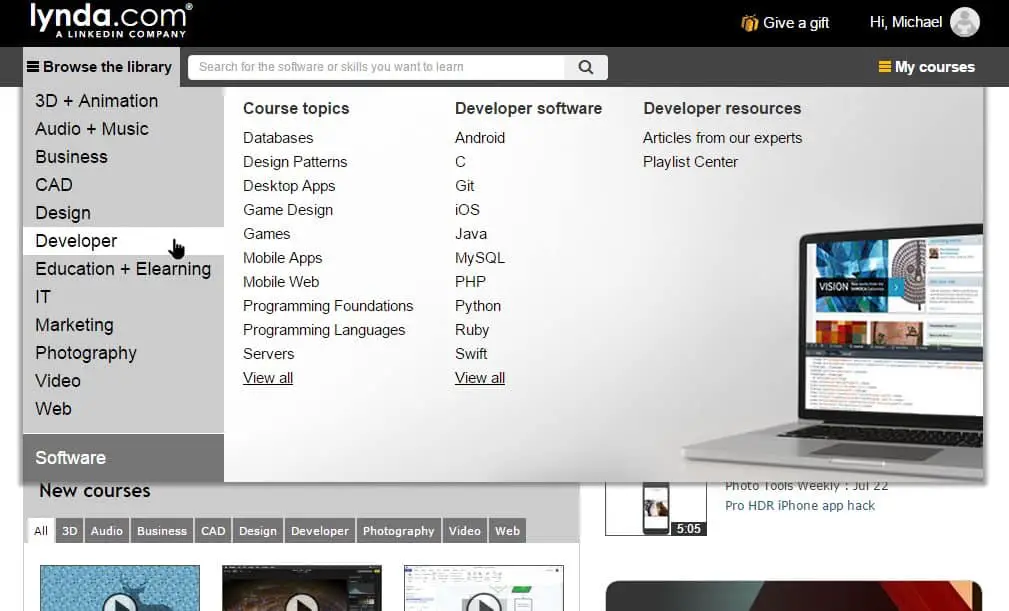 If you are in Melbourne who have access to Melbourne Libraries (or in Queensland and have access to State Library of Queensland), you are in for a treat.
Just by being a member of the library (for free), you are entitled to a free access to Lynda.com with no restricted content.
In case you do not know, Lynda.com is a popular online education company who provides tons of training videos in software, creative, and business skills (Wiki). Tons of great tutorials ranging from basic to expert tips and knowledge are available to developers, designers, and more; including software tutorials for Adobe products, popular programming languages, and Microsoft Office products.
Normally, you'd have to pay about $40/month to be a Lynda.com subscriber!
This offer has actually been around for about a month, but if you don't know about it, just register yourself to be a Library member (for free).
You can do it online, but I did go to a physical library in Melbourne CBD during my lunch break today (it only took me 5-10 minutes to fill in a form and grabbed the card).
Here are the Library locations (i.e you can join and get a card on any of these libraries in Melbourne):
City Library: 253 Flinders Lane, Melbourne, VIC 3000
East Melbourne Library: 122 George Street, East Melbourne, VIC 3002
Kathleen Syme Library and Community Center: 251 Faraday Street, Carlton, VIC 3053
Library at The Dock: 107 Victoria Harbour Promenade, Docklands, VIC 3008
North Melbourne Library: 66 Errol Street, North Melbourne, VIC 3051
Southbank Library: 207 City Road, Southbank, VIC 3006
Once you get your library card, use the Lynda resources link on the library website to enter your Library member barcode and PIN to access Lynda.com for free.
It's not sure how long will the offer last. For now, it seems to be made available without restrictions and does not have any end date. However, it's best to grab the offer quickly, just in case. It's free, and it's easy to join anyway.
Free Lynda.com @Melbourne Library Service | Free Lynda.com @State Library of Queensland