I'm currently reviewing the Razer Viper 8KHz gaming mouse but there is a minor issue where I can't seem to use the mouse after shutting down my PC. I usually have to unplug and replug the mouse back in the USB slot to make Windows 10 recognise and use the mouse again.
Apparently this is a well known issue and can be fixed through a firmware update. Not too sure why Razer Synapse didn't detect this and recommended a firmware update on my PC.
So if you own a Razer Viper 8KHz and have been getting the same issue, here's the solution.
You can download the latest firmware on the official Razer Viper 8KHz firmware updater page. If you click the Download button, you'll see the official documentation from Razer (in PDF format) that highlights the issue and fix.
You should see there is a Razer Viper v1.02 firmware update with the release notes: "Fixed an issue where the mouse is not detected by PC after restart."
There is a download link on the document, so just click on that and follow the instructions. Double check that what you have is actually older than the version 1.02.00 with the fix (I had the v1.00.06).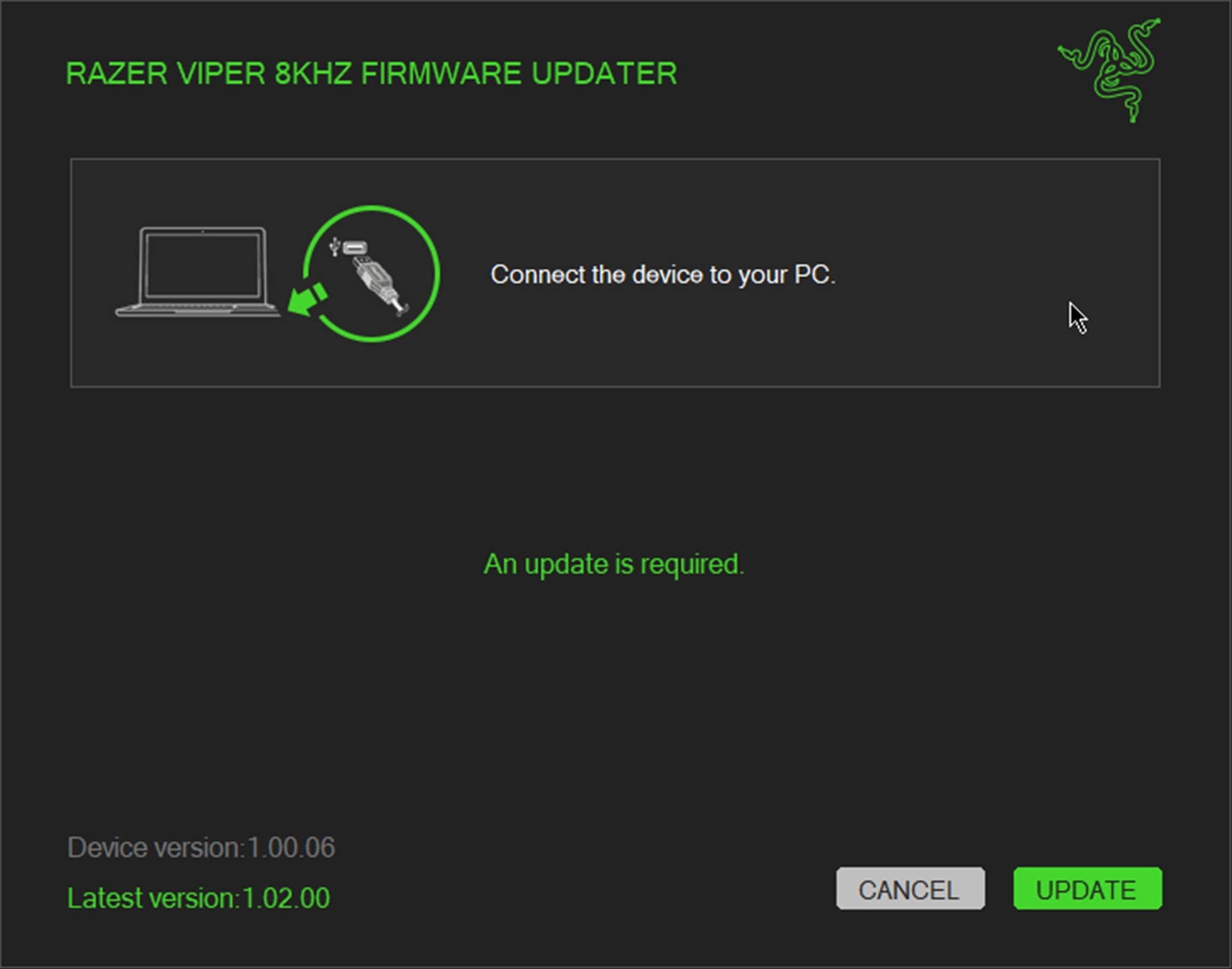 Once you click the Update button, just wait and you should see a firmware update success on your Viper 8KHz.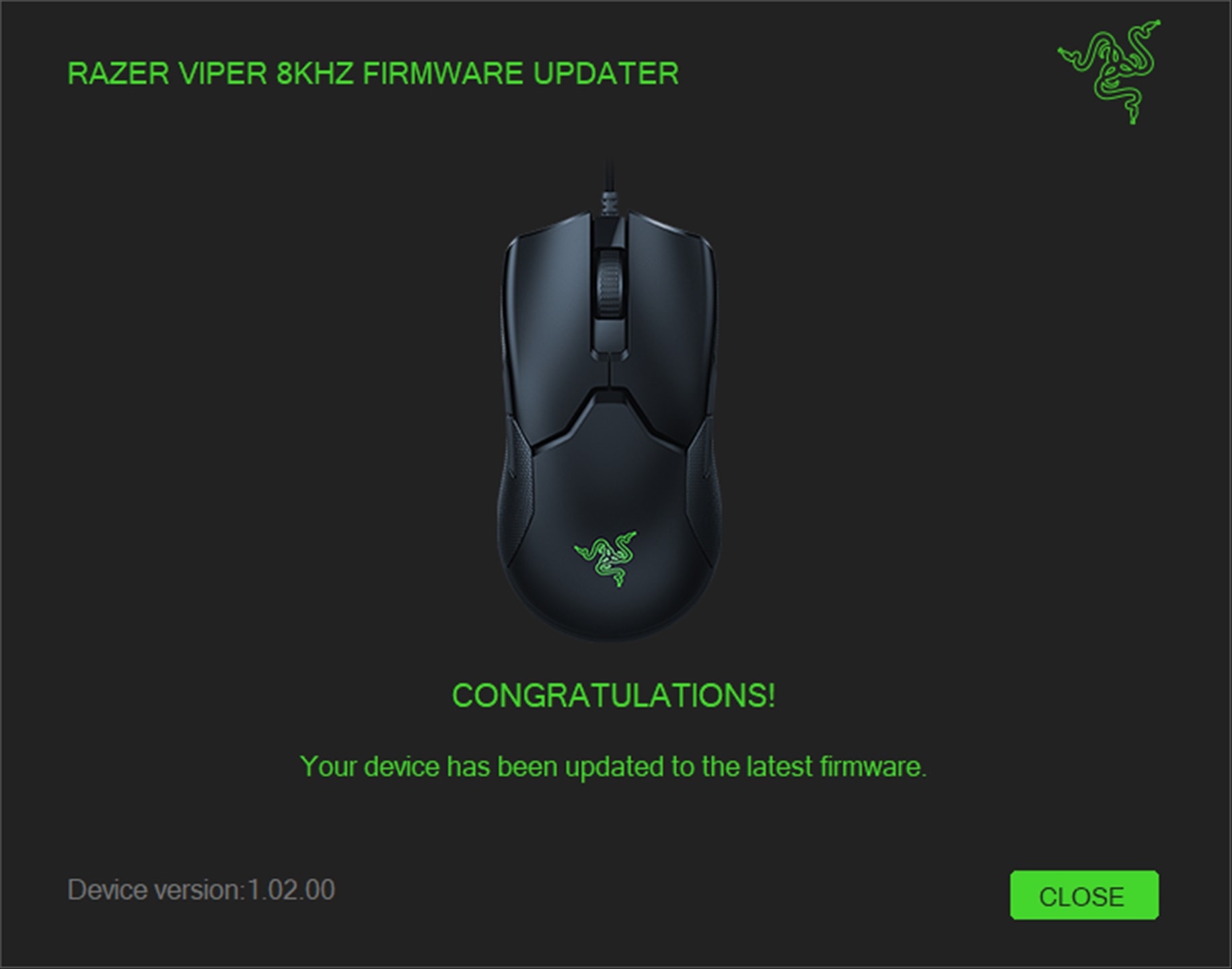 Hopefully that fixes the issue on your Razer Viper 8KHz too!