Note: This is a guest post written by Daniel Page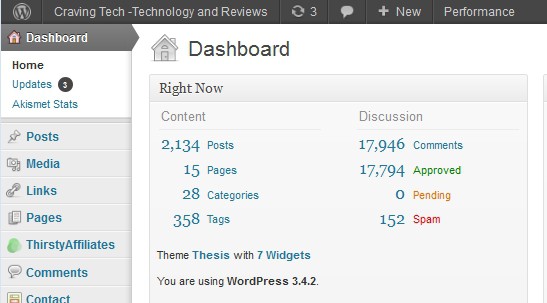 The two most prevalent ways of monetizing a popular site are advertising and premium content. Advertising is the most popular, because many users balk at the idea of paying for content online. However, if a site has a loyal and active user-base, who value the content provided enough to pay for extras, then premium content provided to paying members only can generate a significant amount of income.
Ars Technica is a great example of a site that makes a huge amount of content freely available, while also providing a substantial range of extras for paying users. Because Ars Technica has a reputation for expertise and high-quality content, a subset of users are prepared to pay for premium content.
Out of the box, WordPress is capable of providing a rudimentary membership experience, but it's far from the ideal solution. Of course, because it's WordPress, there are plugins available that add everything a website owner needs to create a professional and secure membership experience for visitors.
Ideally, a membership site should offer the following features:
User management
A granular permission model
Integration with the WordPress dashboard
A robust payment system
There are a large number of plugins that offer solutions that range from very basic to comprehensive. The more feature-rich of these plugins are not free, and some of them can be quite pricey, but for many sites, free plugins will be more than sufficient.
Wishlist Member is a fully-featured membership solution for WordPress, and that's reflected in the price. Wishlist member features:
Custom themes
Unlimited membership levels
Integration with shopping carts, including PayPal
Secure RSS feeds
Post, page, user, and category level permissions
It's available with both single and multi-site licenses, and has great support resources.
While not quite as flexible as Wishlist Member, s2Member contains all of the features that the average site owner will need, and it's free, although users can buy a license to get access to some premium features.
It includes integration with all the most common payment gateways, including PayPal and Google Checkout. s2Member integrates well with WordPress roles and capabilities, offers 4 membership levels, and mailing list functionality via MailChimp and AWeber. It also has a number of handy affiliate marketing management capabilities.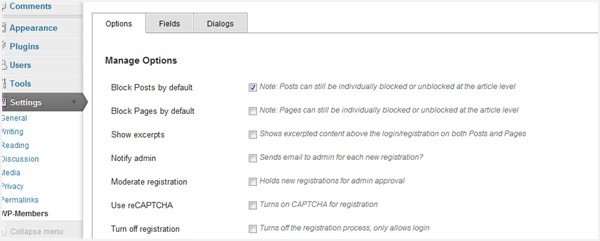 Sometimes, the primary motivation for setting up a member site is not direct monetization through charging. Member sites can also be a useful method for encouraging other sort of conversions, particularly building an email list for further marketing.
WP-Members doesn't offer the same feature set as the other plugins we've looked at, but it's a great solution if the intention is just to control access to content to those who have registered.
It can restrict access on both the page and post level, and allows in-line registration with custom registration fields. Other features include CAPTCHA for filtering bots and admin notification of registrations.
WP-Members works on a "restricted by default" model, which automatically makes pages available only to registered members, but pages and posts can manually be set to be available for non-registered users and the defaults can be changed.
—
This is only a small selection of the available membership options for WordPress. Feel free to give a shout out to your favorite plugin in the comments, and let us know about your experiences of using WordPress for membership sites.
Note: This guest post was written by Daniel Page — Daniel is the Director of Business Developement for ASEOhosting, a leading provider in SEO hosting and multiple IP hosting. Follow ASEOhosting on Twitter at @aseohosting, Like them on Facebook http://www.facebook.com/aseohosting, and check out all the services they offer onhttp://www.aseohosting.com/