GameSir T4 Kaleid Review – The GameSir T4 Kaleid is a wired, gaming controller that can be used on the PC, Nintendo Switch, and Android phones. The gamepad is wired via USB-C and it doesn't support any wireless connectivity at all – so even on the Nintendo Switch, you'll have to use it while it's plugged to a Nintendo Switch's USB slot.
In exchange, GameSir T4 Kalied offers a nice, ergonomic gamepad at a slashed price (compared to getting those wireless controllers).
GameSir T4 Kaleid Review – Unboxing and Packaging Contents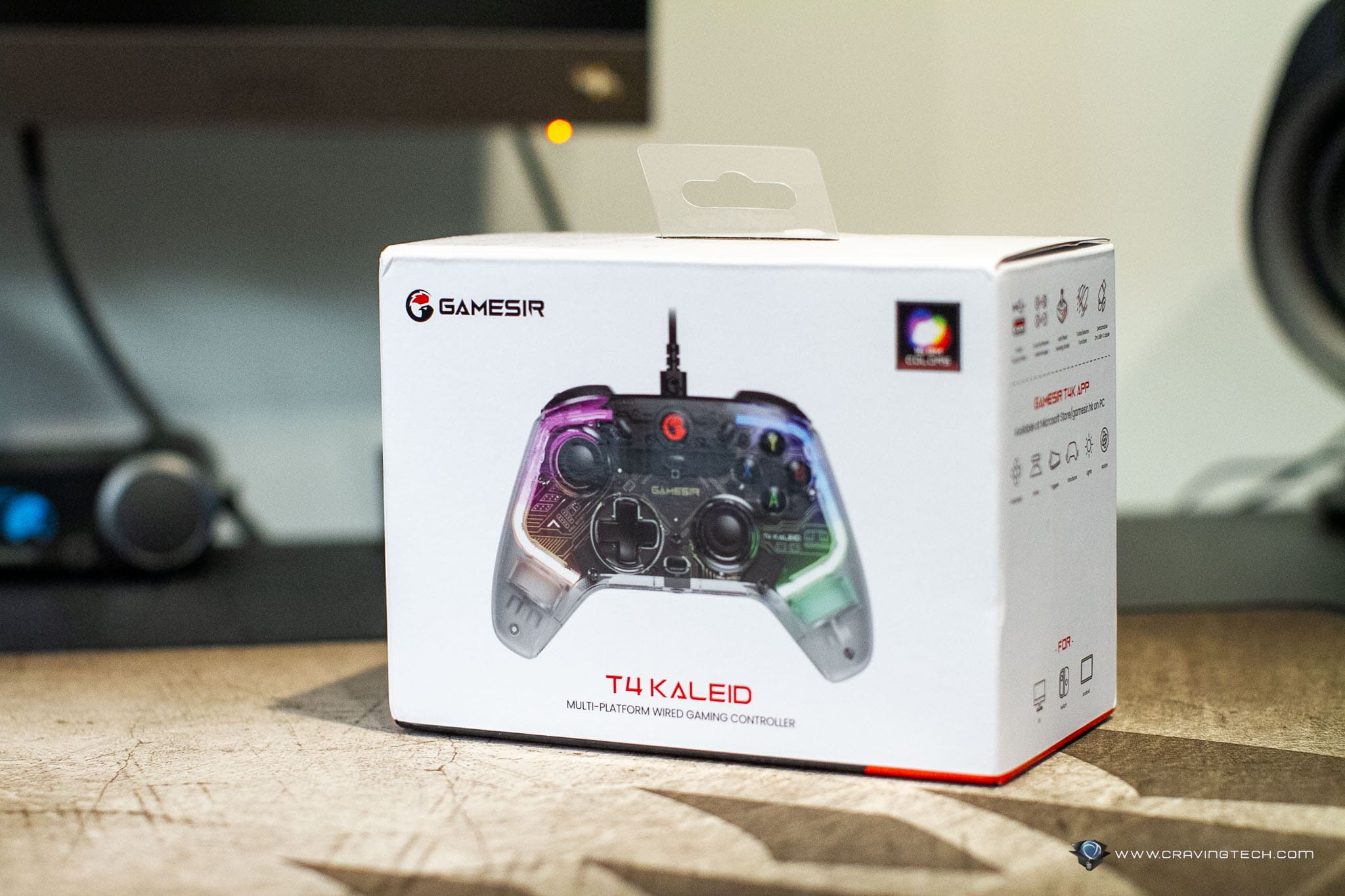 GameSir T4 Kaleid – Design and Features
Design wise, GameSir T4 Kaleid is a pleasant surprise, thanks to its see-through casing and RGB lighting as soon as you plug the gamepad away. It's certainly eye-pleasing and doesn't shy away from being different. Most gaming controllers are non see-through so brands usually cover them with colours and stickers. But what you see here, is something that you'll be proud about as a gamer.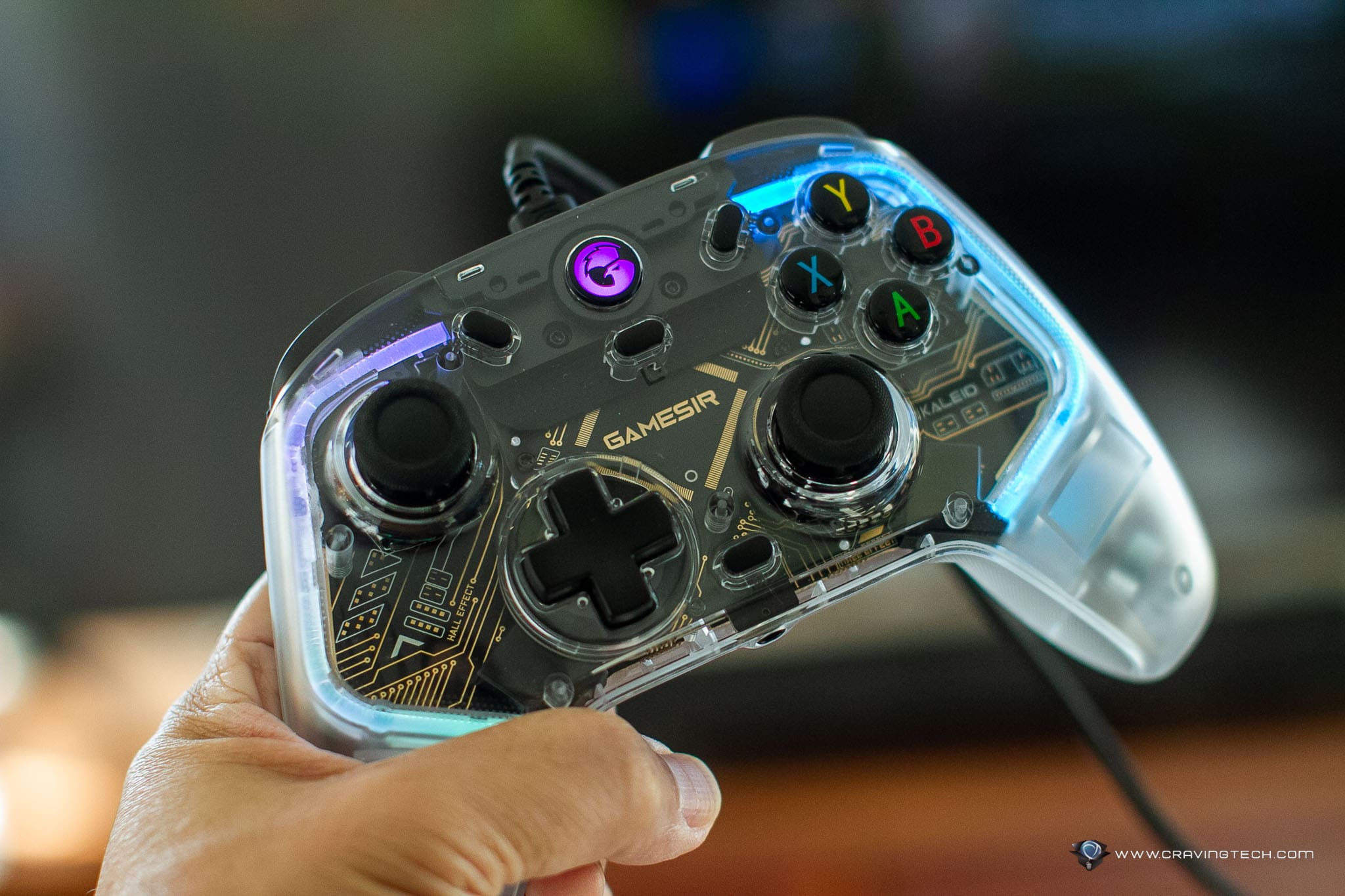 The buttons and everything else thankfully, are meticulously designed as well. The buttons and bumpers have great tactile feel, and has the right resistance when I tested the controller playing a few games on Nintendo Switch like Mario Kart 8 Deluxe. The Analog triggers feel smooth and consistent too when pressed continuously and frequently. According to Gamesir, the tactile buttons are rated with 5-million clicks longevity with only 0.6mm actuation distance for faster response.
The GameSir Hall Effect sensing sticks promise to deliver reliable and durable stick performance for many months to come and they definitely feel that way.
If you are playing FPS games, there is also Hair Trigger mode that you can enable directly on the controller by holding M+LT/RT buttons. With the M button, you can also adjust the brightness of the RGB lighting and the light effects.
What I don't really like is probably the 2 Macro Back buttons on the back of the controller. They get pressed very easily each time I hold the controller to play games. While they don't really do anything if you don't assign anything to them, they just feel in the way at times. It's probably the way I'm used to holding my controllers so you may have a different experience. It's also fairly simple to adjust your grip after using the controller for a while so you don't accidentally press these buttons anymore.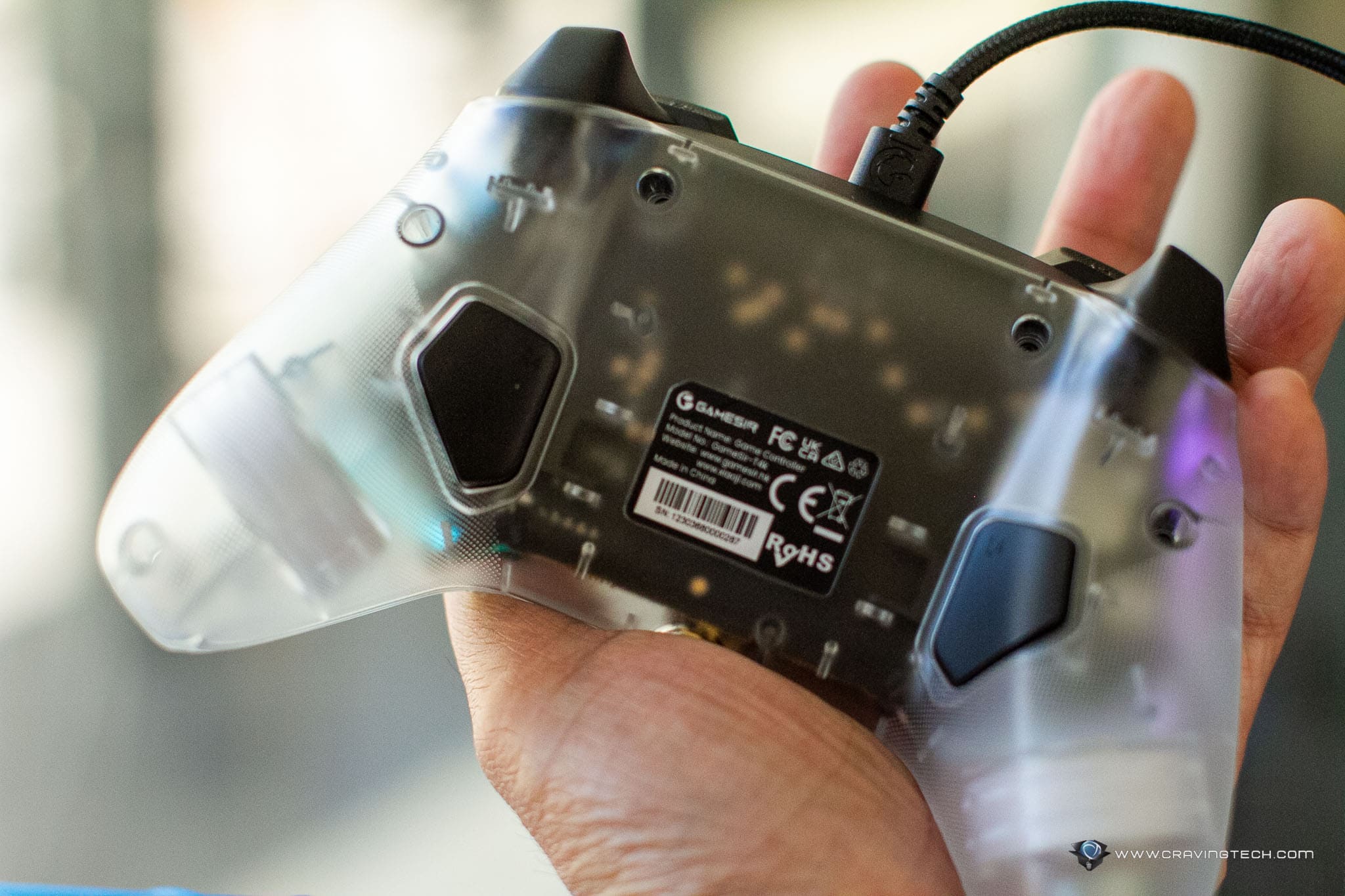 The GameSir buttons ((Home, Back, Start, M) also don't have labels on them, making it harder to remember which one is which – until you get used to the controller. For the first day or two, I'd still have to refer to the manual to find out which one is which.
The gamepad has really good ergonomics, feels lighter than a traditional PS5/Nintendo Switch controller, and somewhat smaller – which feels great for my small hands. It weighs at just 212 grams, compared to the Nintendo Switch Pro Controller (around 400 grams) and PlayStation 5 controller (around 280 grams).
Surprisingly, the gamepad also has a built-in 6-axis gyro so it'll work well with many Switch games that require tilt and rotation with the controller while playing. This is supported on PC and Android devices as well.
When you plugged the controller to the PC, you can install the GameSir T4K app which allows you to do many advanced customisations like tweaking the D-Pad, adjusting trigger zones, configuring vibrations, and many more.
GameSir T4k Kaleid Review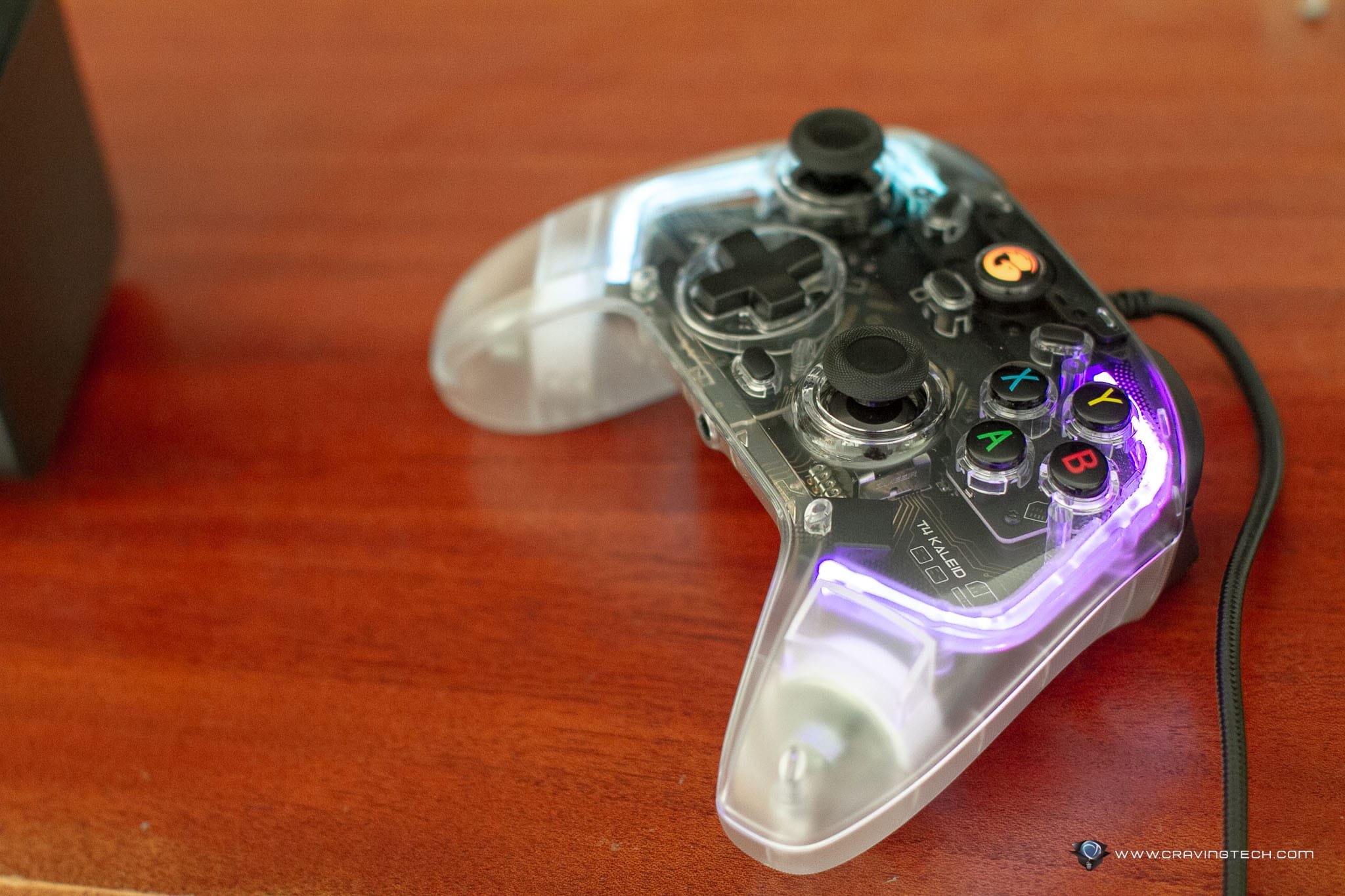 GameSir T4k Kaleid is a well-designed, wired gaming controller. It weighs significantly less than the standard, wireless controllers, and has great ergonomics (the grip, the stick, the analog triggers, the buttons, etc). The buttons are tactile and have good resistance when pressed, but feels satisfying and responsive at the same time.
And it is also aesthetically pleasing, thanks to the see-through design with RGB lighting. For $41.99 (available at Amazon), it's definitely a steal – assuming you are okay playing your games wired.
GameSir T4k Kaleid Wired Gaming Controller Review
Summary
One of the best wired gaming controllers out there
Pros
Aesthetically pleasing
Lightweight, ergonomic
Hall Effect Sticks, Hall Effect Magnetic Sensors – better precisions, responsive, and more durable
Built-in 6-Axis Gyro
Works on PC, Android, and Nintendo Switch
More advanced customisations on the PC through the app
Cons
Wired only
Wish the cable is longer
Macro Back buttons feel like they are in the way