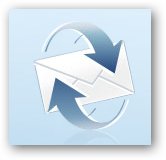 A similar situation to my post a few days earlier about the reverse phone lookup, I'm wondering whether there is any reverse email lookup service for Australians as well.. An email address search, such as offered by EmailTracer.com would be useful especially if you want to validate a person's real email address who just contacted you for a business proposal. Back in the old days, we did business by meeting face to face or at least speaking to one another. Nowadays, we do it over emails, forums, or through other electronic social media.
Using spoof email addresses is something but people claiming to be someone else is definitely more devastating. Sometimes we got too excited over things and we forgot to validate the URLs, the real email address, or even the business identity itself. A more technical person can check the IP address of the email domain and probably start investigating from there. But for novice users, we just want to know the real identity just of a person just by searching the email address in our inbox.
I also wish that we can search someone's email address using their real names alone. Sometimes I want to send an email to a long lost friend but didn't know where he/she is now. The only way nowadays is hoping that he/she somehow has a Facebook account or at least being searchable in Google. A good email search lookup service might be useful although I'll start blabbering about the privacy and stuff :(  Which leads me to a question, do you actually want people to find your email address that easily?
PS: Anyway, if you're still wondering what it means by a reverse email lookup, there's a good explanation on the site I mentioned earlier or you can also check the wikipedia about it.