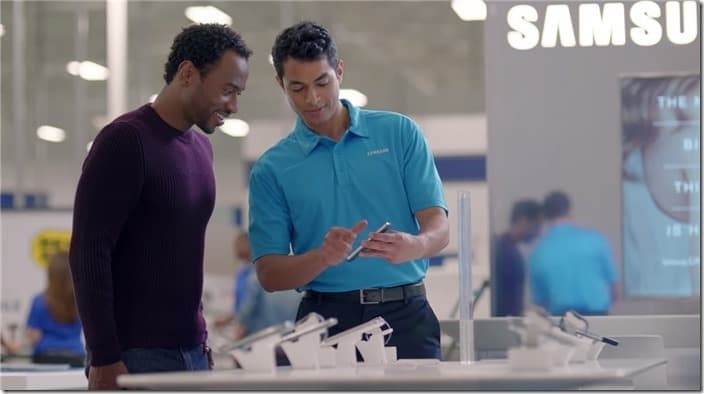 Thinking to grab on a new Samsung device like their latest Samsung GALAXY S5 phone or tablet? You are lucky if you have a friend with such a device to show it off to you. However, if you don't, you can now browse their latest Galaxy products with interactive demos and get a direct customer service at Samsung Experience Shop inside a Best Buy Store in the U.S.
It's a good news for those who are not used to browsing and doing their own research online. You can simply come over to a Samsung Experience Shop at any Best Buy to have a look at the devices yourself, feel them in hand, and even ask a Samsung consultant directly for recommendations. All the latest Samsung products will be showcased in the shop and you can even discover other products that you may not have thought before inside the shop.
For some devices, like their Samsung Gear wearable device (check out our Samsung Gear 2 Review), you definitely want to check and try them out in your own hands (to see if it fits, etc). Other Samsung devices that you can explore are Samsung notebooks, smartphones, tablets, and cameras.
Note that there are most likely different variants for each device type, so you definitely want to ask a Samsung consultant for help in choosing the right devices. Some might have difficulties in determining which features are suited for them and some may not even understand what they want. For example, if you don't really need the latest and greatest features, you can opt for the Samsung GALAXY S4 that we've reviewed about a year ago.
At Samsung Experience Shop, you can also grab an accessory for your phone or tablet.
Check out the video below to see how Lance gets an assistance in picking his Samsung devices up at the Samsung Experience Shop:
Disclosure: Video sponsored by Samsung but all opinions are 100% mine