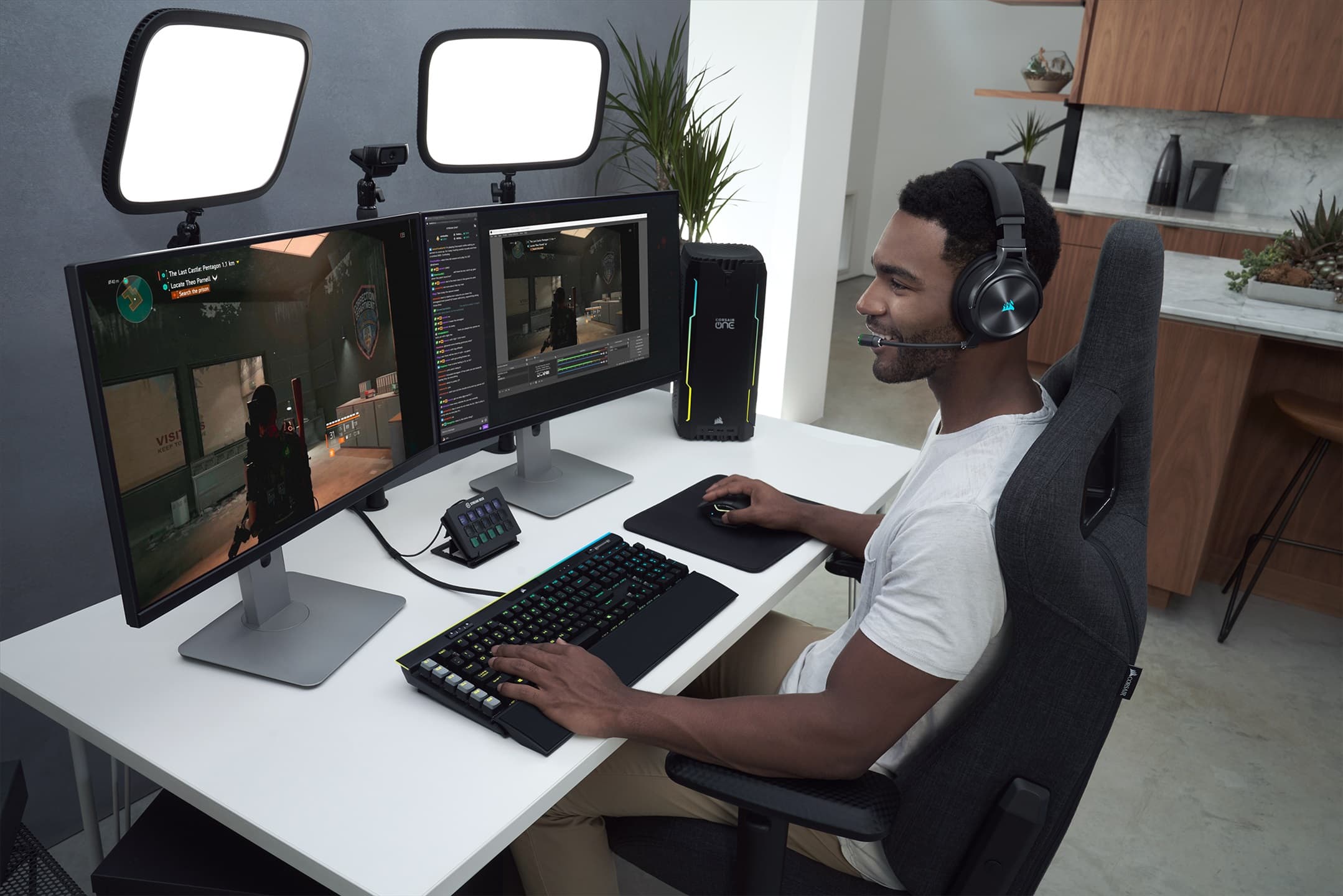 It's been a while since CORSAIR launched a new flagship wireless gaming headset (check out my review on the VIRTUOSO and VOID PRO Wireless) and and I'm really keen to check their new VIRTUOSO RGB Wireless XT out. It's a wireless headset that offers two connectivity options: wireless (through CORSAIR's hyper-fast SLIPSTREAM WIRELESS) and Bluetooth.
But there is also an option to connect via USB (while charging it as well) and also a 3.5mm option – which makes the new headset really versatile and can support any gaming devices you have at home: PC, Mac, PS4, PS5, Switch, etc.
But these four connectivity options are not there just for the sake of being there. Each of these connectivity options is perfected to provide the best experience. Connecting wirelessly? The SLIPSTREAM WIRELESS supports up to 18 metres wireless signal range with 24bit/48KHz audio. Connecting via Bluetooth? You'll get the Qualcomm aptX HD codec. Plugging it to your PC's USB? You'll get an even better audio quality with 24bit/96KHz audio. And the 3.5mm connector has an inline controller to control volume and mute. It's pretty sick!
Oh and I forgot to mention that the headset also features Dolby Atmos for a better audio immersion both in games and also movie watching for sure.
All these come with a price, of course, and that is battery life. The CORSAIR VIRTUOSO RGB Wireless XT only has 15 hours of battery life per charge. While it's more than enough for a single gaming session, this means you do need to plug it more often than usual (compared to some other wireless gaming headsets out there).
But it looks like the 50mm drivers, plus the high audio fidelity is definitely worth the hassle to charge more often! We're hoping to be able to review the new headset to tell you all about the audio quality and experience.
Check out CORSAIR VIRTUOSO RGB Wireless XT's official page.