The iPad Air hasn't yet had a firm release date announced, but you wouldn't know it by looking at the virtual shelves of iPad Air case manufacturers. We've already seen hundreds of cases announced for the forthcoming tablet, with some already available for purchase!
Today, we'll take a look through what's been announced so far and make a few recommendations. Here we go!
[5] Incipio Tek-nical Textured Hard Shell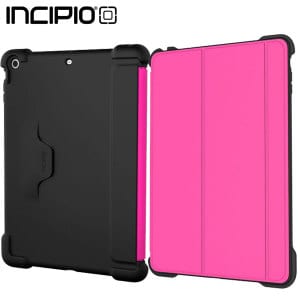 This Incipio Tek-nical cool case is probably the most durable on our list, offering good protection against moderate impacts in a way that a Folio case just can't. The case still provides a screen protecting cover and horizontal stand, so you won't lose much in terms of functionality for going down the polycarbonate route.
Overall, a fine case that I particularly am fond of in its pink iteration.
[4] Case-Mate Slim Folio Case for iPad Air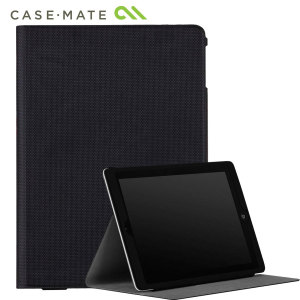 The Folio Case is often a favourite for iPad owners, and the Case-Mate Slim Folio is an exercise in hitting each of the highs that this well-trusted design provides. You'll get screen protection thanks to the soft inner lining of the case, drop protection from the faux-leather construction and a built-in stand formed from the front cover.
Nothing unexpected, but a simple and neat black look should appeal to a lot of people.
[3] Kensington KeyFolio Exact Keyboard Case for iPad Air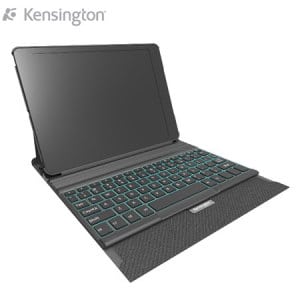 This has got to be the coolest and most practical case on the list, although it's also the most expensive. That's because as well as providing a stand, screen protection and knock protection, this case also includes an integrated Bluetooth keyboard.
The keyboard on the Kensington KeyFolio Exact is based on that of the MacBook Air, with good travel, clicky island-style keys and even backlighting in seven colours.
This is the closest you can come to turning your iPad Air into a MacBook Air, so if you need to get writing then this is the case you should choose.
[2] BodyGuardz Carbon Fibre Armor Skin for iPad Air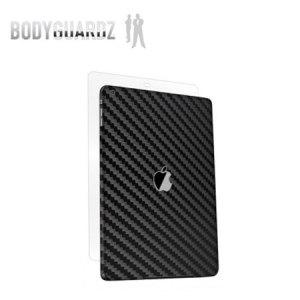 For this next product, "case" is something of a misnomer. The BodyGuardz Carbon Fibre Armor Skin provides excellent protection against all manner of impacts and scratches to the back of your device, while adding clear plastic screen protection to the front as well.
The look is one that is much different than that of most other cases and covers, and because it's an applique you get absolutely minimal bulk here.
[1] Cygnett Vintage Folio Case for iPad Air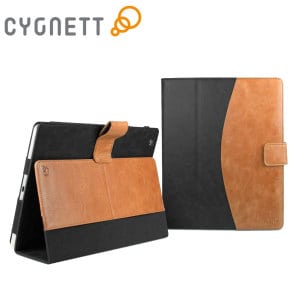 I think the reason I like this case so much is just its style. The combination of black and tan looks fantastic, giving the Air a classical air that should resonate with businessmen, artists and the fashion-conscious. The Vintage Folio Case is otherwise fairly unremarkable – well-made and well-designed, but with few unexpected features.
You'll get the same integrated stand, screen protection and all-around covering as the Case-Mate Slim Folio, as well as some nice pockets for cards and important pieces of paper in the front cover. It's a simple case, but one that I'm quite fond of.
What's your favorite iPad Air case? Have you got one ready for the release yet?